After a lot of thought i have decided that other than my tri yak im going to sell the others i have.
It would of been a fun set to put together but the run was starting to piss me off tbh lol.
Finding them all with the stickers was turning into a mare, plus luke stormie is just stupidly priced and hardly ever comes up FS. Amanaman is just always too badly damaged and all the good ones are AFA graded so again are fetching silly money.
PAYMENTS MUST BE SENT AS GIFT AND IN UK £
POSTAGE IS EXTRA, UNGRADED MOC'S ARE £5.50 VIA SPECIAL DELIVERY.
GRADED ARE £6.70.
THESE ARE ACTUAL PO PRICES.
Overseas is £13.50 via either Airsure or international signed for.
So.....here goes, please note that the bubbles are beveled so sometimes they can look like dents in the pics when they are not!!!
1. R2D2 pop up saber SOLD (pics removed to tidy up the thread)
2. Luke Poncho.
Card again is nice, he does have a few creases that show well in the pics. He is still a good solid c8.5.
The bubble is very good for a tri with a few dings but definately much better than most, again check out the pics. The figure is mint.
In predicting this would get 80 for card and bubble and minimum of 85 for figure (imo he's a 90)
Price is
£85
now
£80
£75
pics: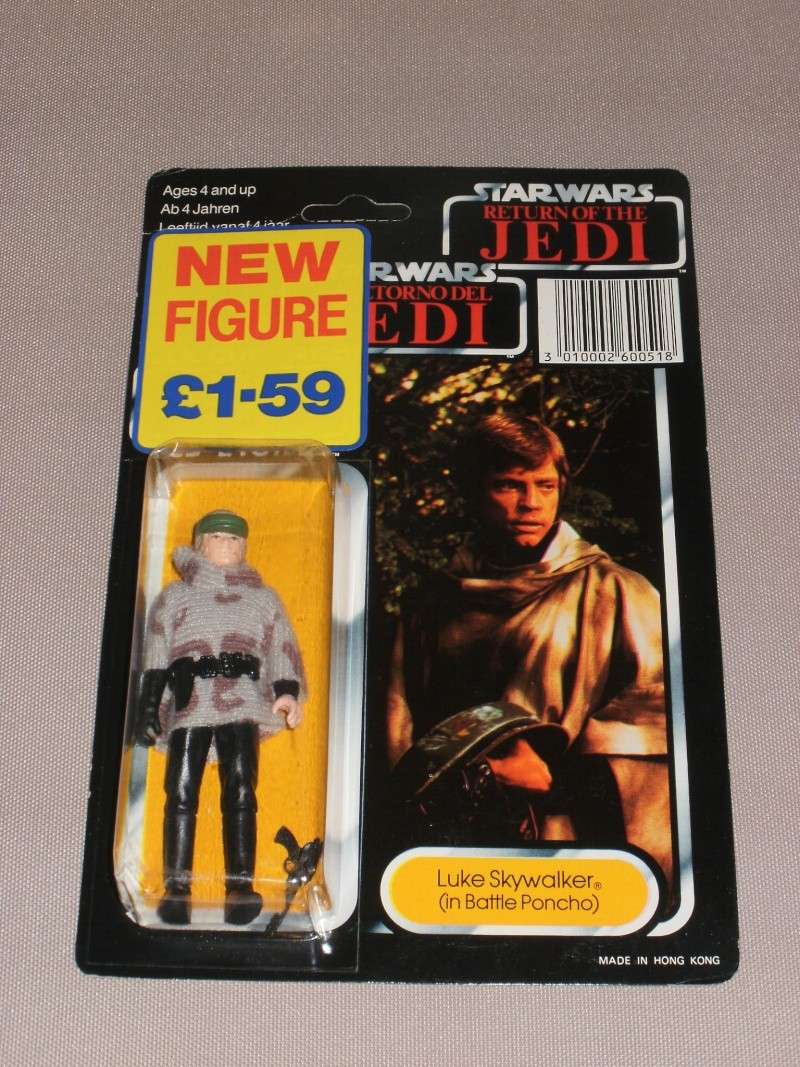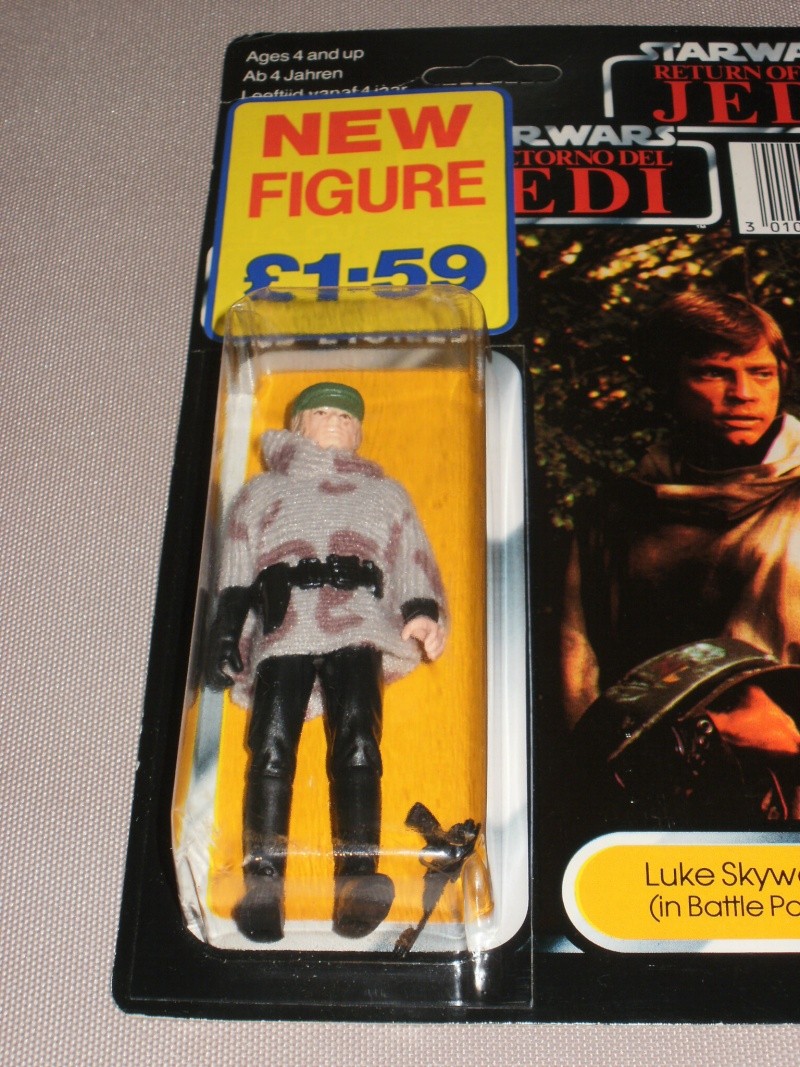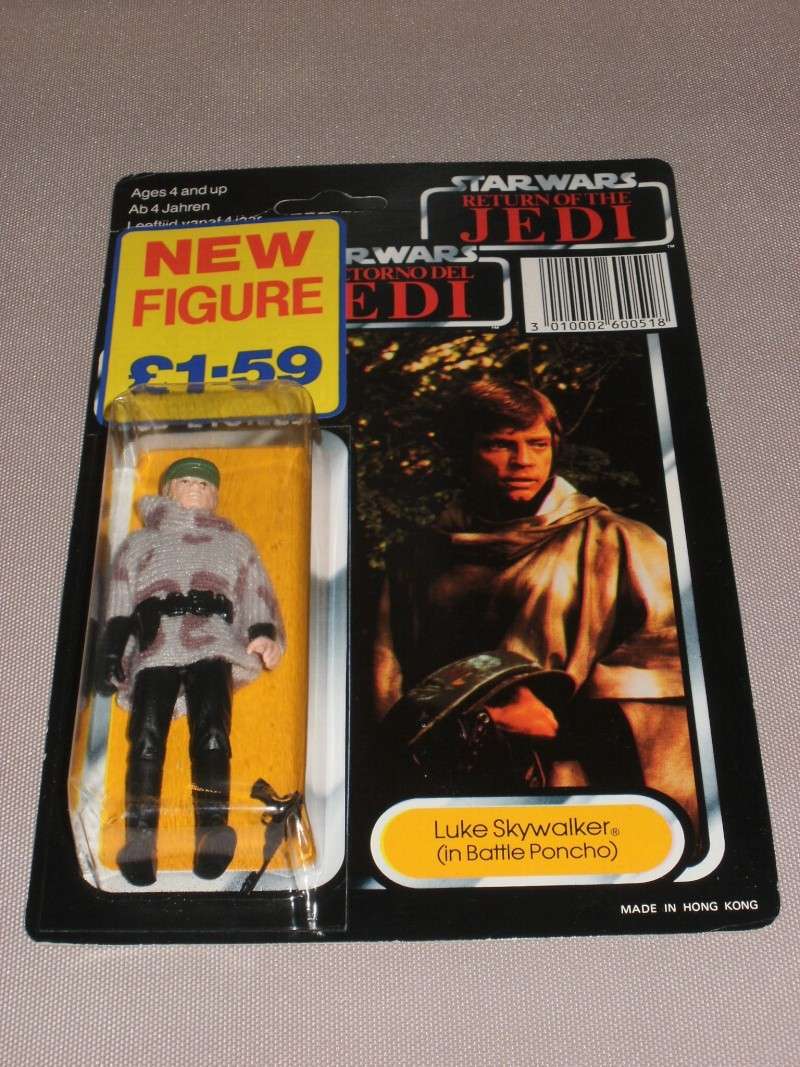 3. A-Wing Pilot
This is a beauty, the card is in stunning condition, check the pics!!!
Bubble only has minor damage for a tri, much much better than most.
Figure is mint too. I'd say its easily another 80-85 grade overall depending on how strict they are on the bubble.
Price is
£120
£110
£95
Pics: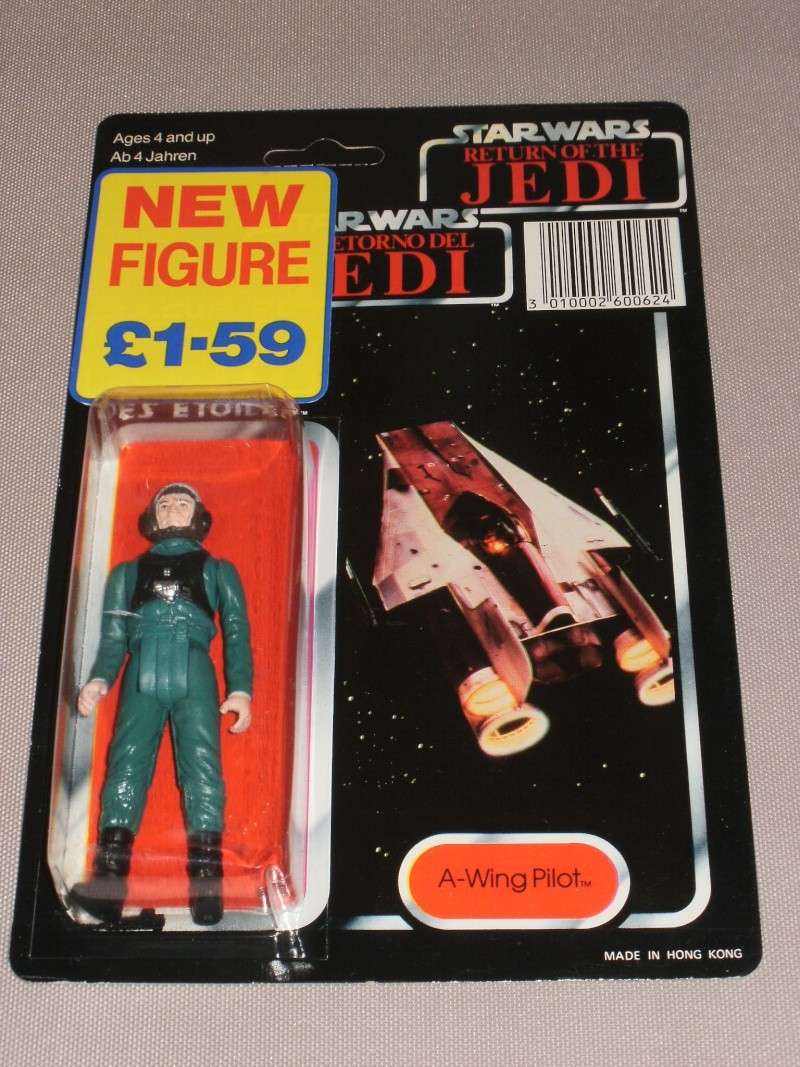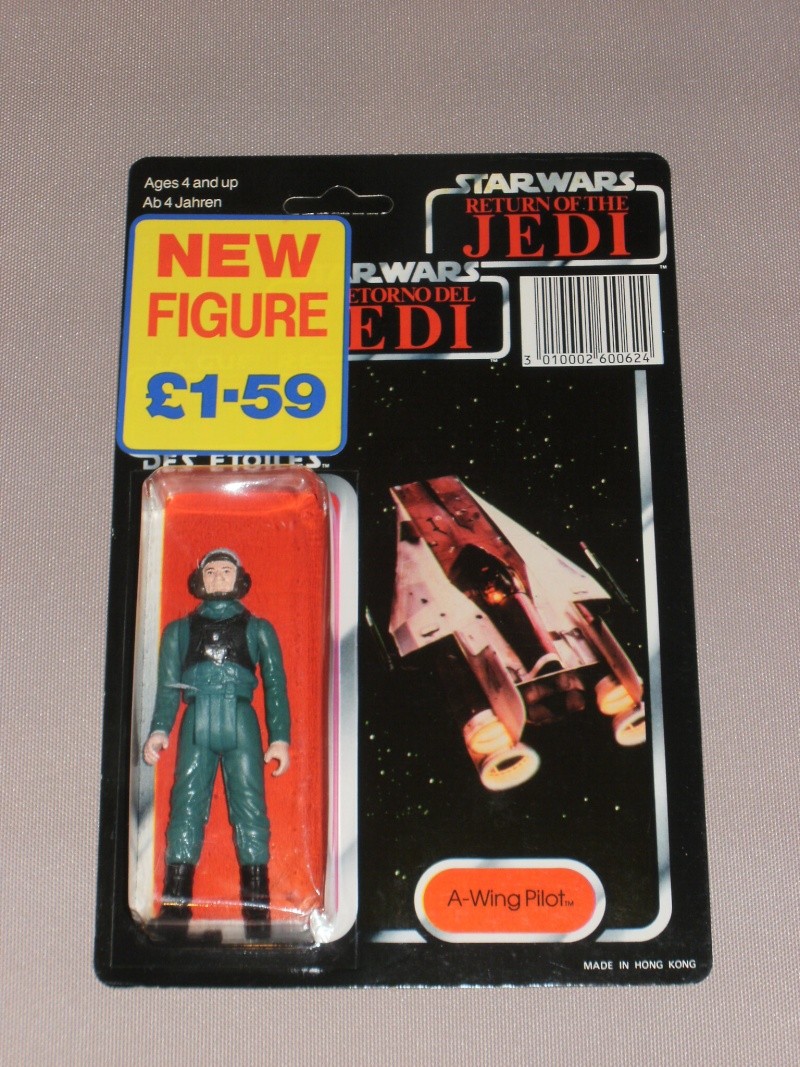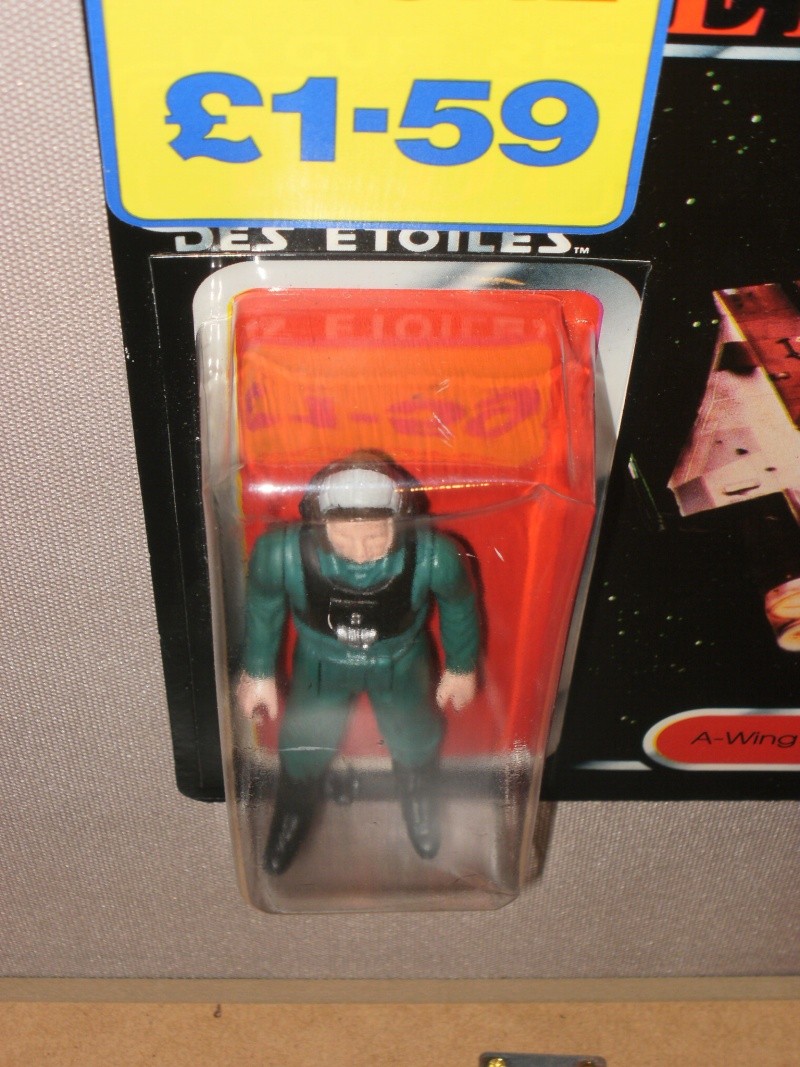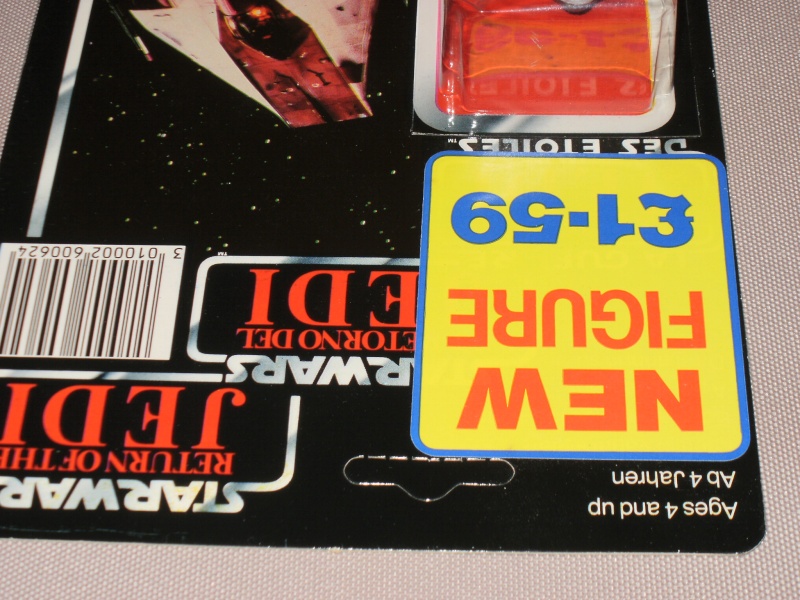 4. Anakin (SOLD)
Not the greatest card in the world, has damage to the bottom edge and some creasing.
Bubble is dinged and dented, figure inside looks mint.
Price is only £25 (i could send recorded on this one this one for £3.50)
5. Imperial Dignitary.
AFA Graded 75, card 80/b75/f80
The grades speak for themselves. I do think the card is high end 80 possible 85 as it looks very nice.
Bubble is dinged/dented hence the 80 grade (average grade for a tri) and the figure got a 80 due to a teeny nose rub (sadly common with this figure in a large bubble)
Still he display nice, the afa case is in good shape with no cracks.
Price is £65 which imo is cheap as chips for something AFA graded!!