Luke Skywalker Snowspeeder Pilot
A short while back, after being impressed by
Marco's Haul of Unique Custom Figures
I asked Jim (Plisnithus7) if he could make a custom figure for me in a similar spirit and style.
Most of you know I collect Luke X-Wing Pilot and X-Wing Fighter stuff.
But what I was looking for here was a vintage-style Luke Snowspeeder Pilot from the Hoth scenes in ESB.
I had a few specifications,
*I wanted Luke to have the Snowspeeder grappling blaster, and for him to have an angled posed arm to hold it.
*An orange visor and a chin strap.
*Grey boots and gloves.
Jim also made a nice touch by adding a lightsaber to Luke's belt  

The grapple blaster even has an action feature - the grapple hook is removable, with a length of string for Luke to go climbing AT-ATs  

Needless to say, I'm well chuffed with this cool custom.
Top work, Jim, thanks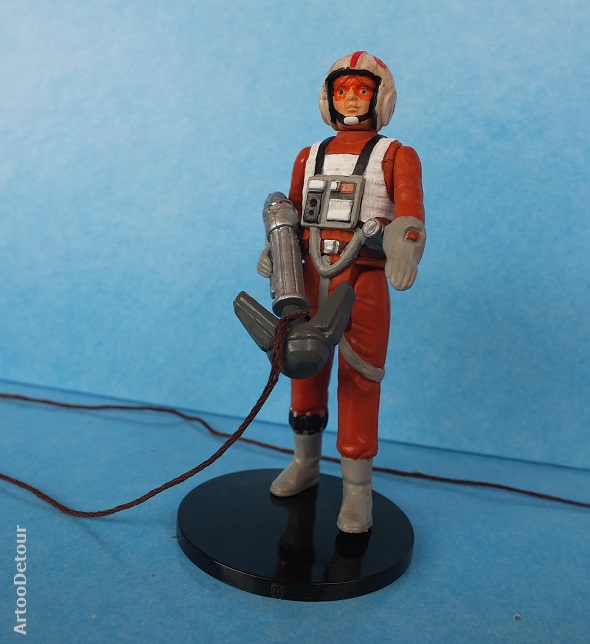 _________________________________________________
Paul F,

thevintagetoyadvertiser.org 1970s and 80s vintage toy ads and other retro paperworks

imperialgunnery.com Vintage Star Wars action figure weapons and accessories guide