Hey fellow TIGers!
It's been forever since I've posted, but I have a new acquisition to share with you.  
I'd like for you to all meet my son Connor...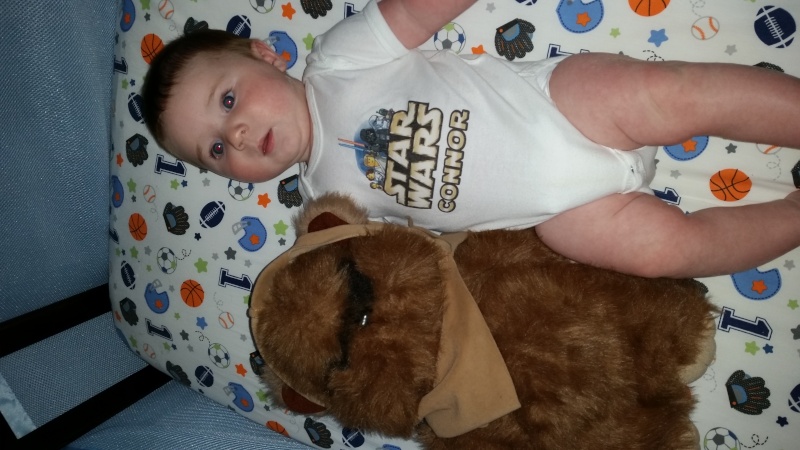 He's a little over 9 months old now and the best thing that has ever happened to me.  
I forgot when I took this picture... I think it was the day all the new TFA toys were released to the public.
And yes... that is my original vintage Wicket plush doll in the picture with him.
Unbeknownst to me, Connor received a ton of Star Wars stuff for Christmas.  His favorite so far is a light up and sound Star Wars book.
Can't wait to share more pictures with you all!
Happy collecting!
James