I recently bought a collection of star wars figures that seems to have a number of variants. Five of the figures in the collection were Bespin Lukes which all seem to differ in one way or another. I'm wondering if anybody can help me identify these particular figures. Cheers.
From what I can tell the figures vary based on the boot color, size of the figure, coo code on the back, facial features, color and tone, width of how far legs are spread, as well as hand size and color...
Although I have begun collecting sw figures again, my limited observations are that:
Figures one and two, although they have different color boots and hands, possess the same COO, facial features, and color tone (which is mo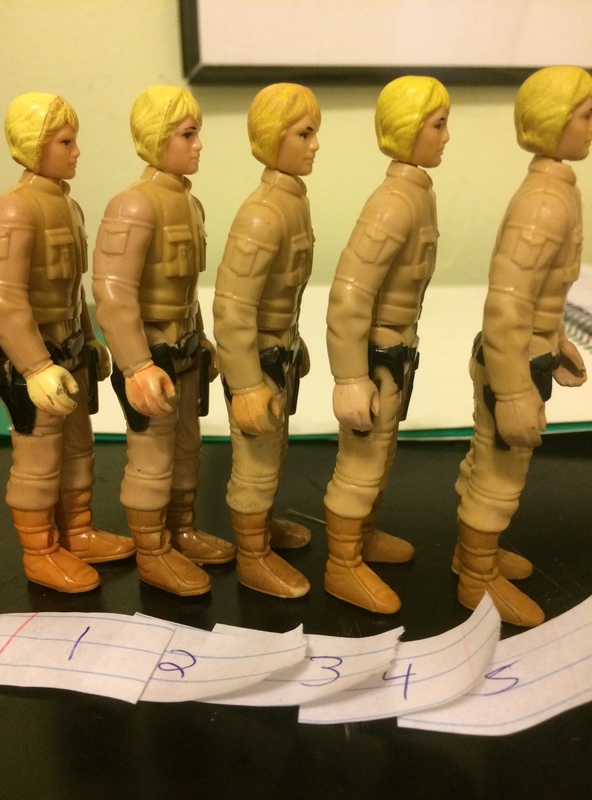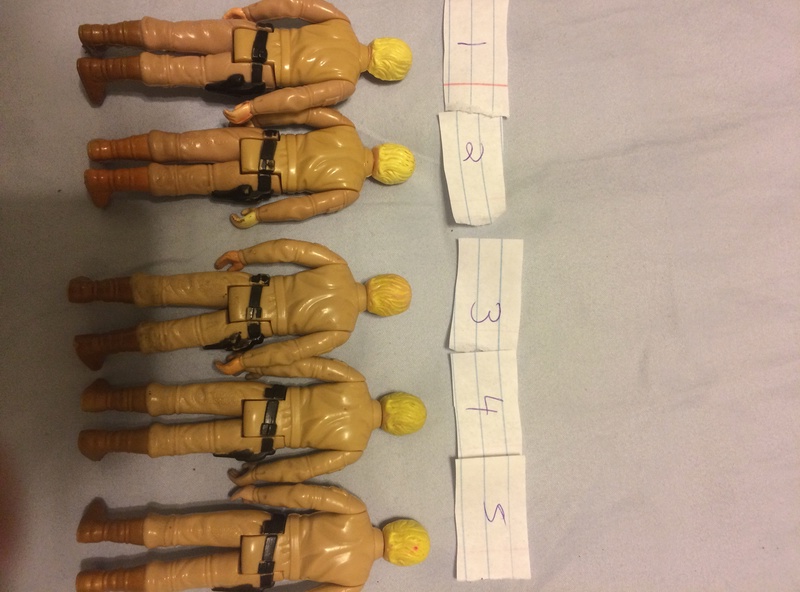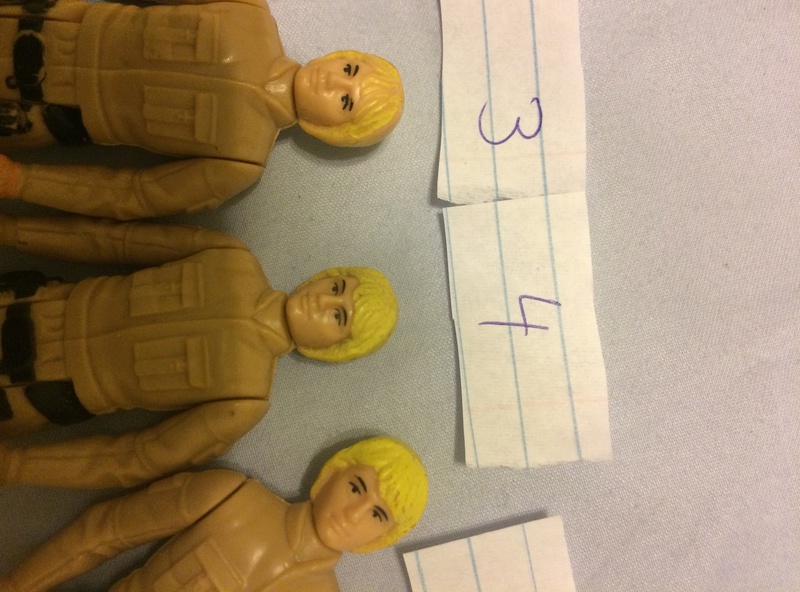 re glossy). Numbers three four and five also have similar color tone and the same COO, but their facial features, boot color, and height varies.
As seen in the picture, figure 2 is taller than 1, figure 3 is taller than 2, 4 is taller than 3, and 5 is taller than 4.
I am thinking that based on his pale hands,
#1
may be a POCH figure, but I will defer to other's expertise...  Also, if anyone is able to identify the particular variations of these figures, if they could also tell me the relative rarity that would be extremely helpful. Cheers.
ps when standing up, the order of one and two got reversed from their laying down positions. My apologies.