Hi....here we have for sale a MOC Lili Ledy Jawa.....
the card is in superb shape ( many great collectors that are gathering in this convention agreed that this is THE BEST CARTON they have ever see!!) ....bubble is perfect...the figure is original .....
BUT here comes the only BUT.... the Bubble was lifted from the bottom part and it was resealed
...still all the other parts of the bubble are originaly attached to the card....will send it in Acrylic case!.....here are the pics!!
PRICE $1700USD
LILY LEDY HAN SOLO TRENCH COAT CUT CARD.......PERFECLTY ATTACHED TO THE CARD.....ORIGINAL!! ... $500USD..please no U grade comments..LOL!!....SOLD!!!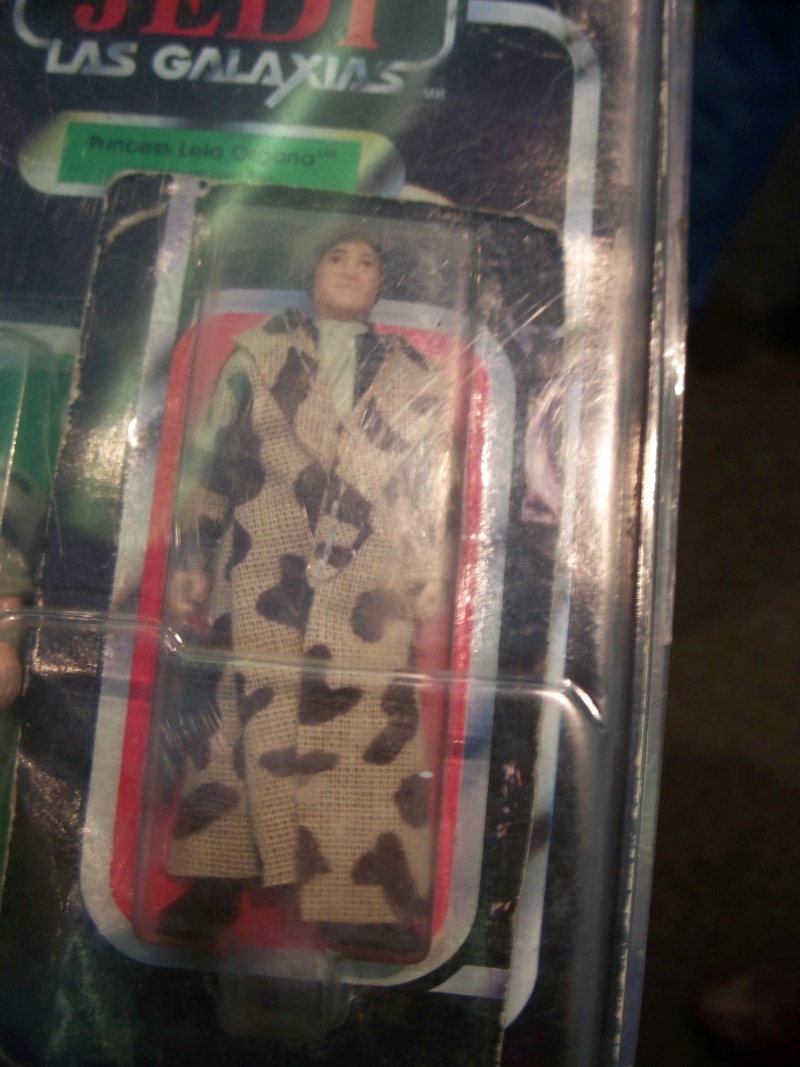 I have both items in my hands!!!! ....let me know if you want more pics...... will be attending the convention so be patient....
If any body want them, I´ll be attending CV, so we can work something out.......pay pal only...
I will ship them from Cancun, mexico for $45USD ( International shipping) or UPS 4 days $80usd , sorry there is no international insurance!