At home with Admiral Ackbar! Ahar!! Part two.
I'm Admiral Ackbar! Ahar!! It was early one morning and I was sat outside my luxury mansion
enjoying a nice cup of tea before I began the day's training with my young pilots!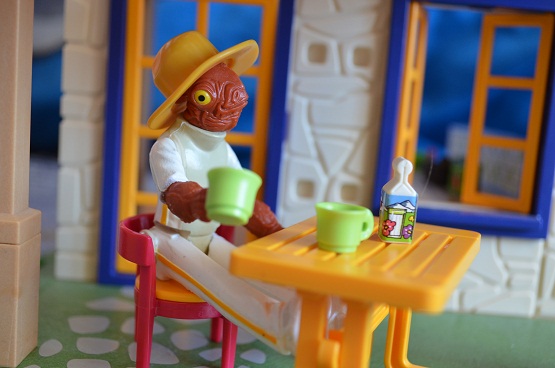 Later that morning at Pilot training school, everyone was concentrating hard as I gave a lecture on the
many different types of pilots the alliance uses in its battle against the Empire! A-Wing, B-Wing, C-Wing,
D-Wing, E-Wing, F-Wing etc etc you get the idea! Ahar!
These young pilots can be feisty! And it wasn't long before Nien Nunb and B-Wing Pilot got
into a heated debate about aerodynamics and warp speed factors!
By the beard of Neptune! Will you two please stop arguing!!
As punishment I made them sit down and write out 100 times: 'Vader is a smelly old toady'.
It's a trap! I think they secretly enjoyed this little punishment of mine!
Note to self: Make punishment much harder next time!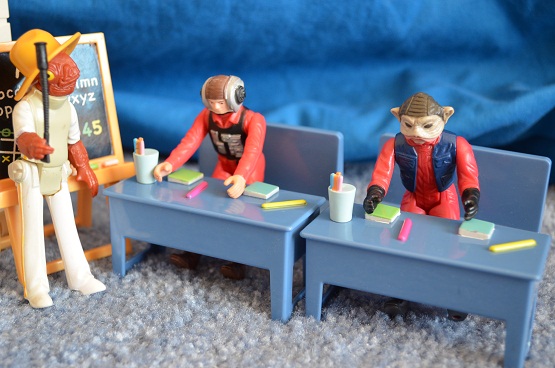 At lunchtime I allowed my young pilots to relax around my private swimming pool.
It was also a good opportunity for some of them to take a bath - these pilots can
become quite smelly in their uniforms and helmets. Especially the big hairy co-pilot,
the one they call Chewbacca. But there's no way I'm going to tell him he stinks!
Everyone was having such a good time - but then!!! By Neptune's mighty wind!!
We were suddenly attacked by an insane band of escaped wild animals!!!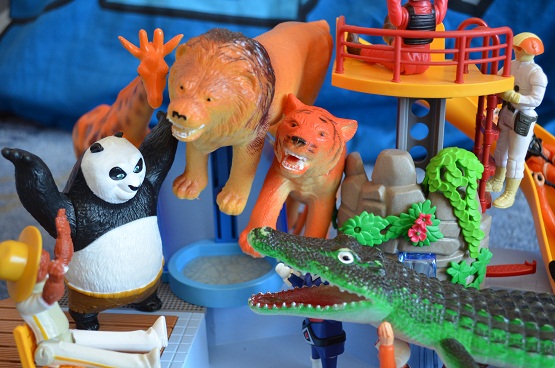 My young pilots fought bravely but were no match for the frenzied beasts!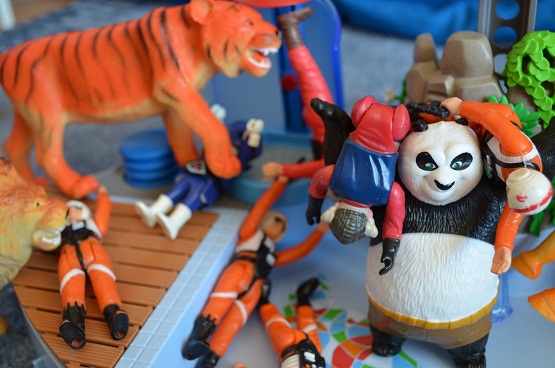 It was carnage! Some of the pilots tried using their blasters - but curses! Their ammunition
was only training-issue blanks!!
Note to self: must request from procurement live training ammunition!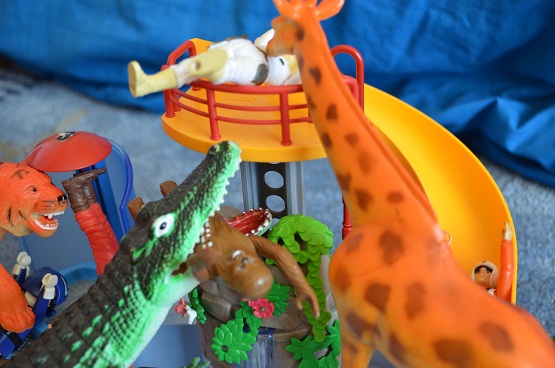 The battle raged on! Look out chaps! It's a trap! Oh no... poor Nien Nunb! He's not laughing now!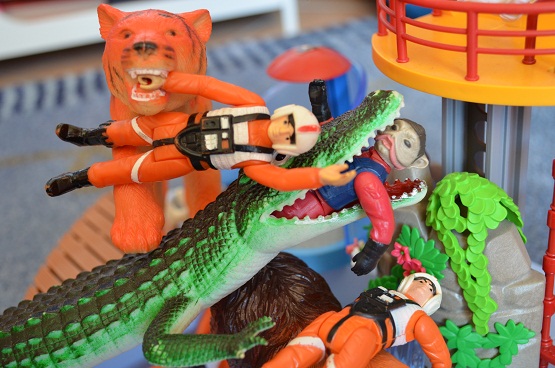 Curses! The beasts had won!! How my poor heart sank when I saw the last of my pilots being
swallowed up by that fearsome crocodile! I had to think fast! Otherwise it would be me next!!
And I certainly had no intention of becoming a lobster main course for anyone!! Ahar!
I raced to my garage and got out my trusty MLC3. Luckily it was fully loaded and ready to go!!
"Attttaaaaccckkkkkkkk!!!!! Die beasts!!"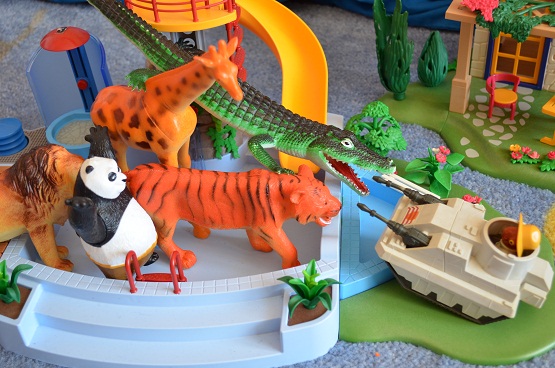 The insane band of wild animals didn't know what hit them! Take that!!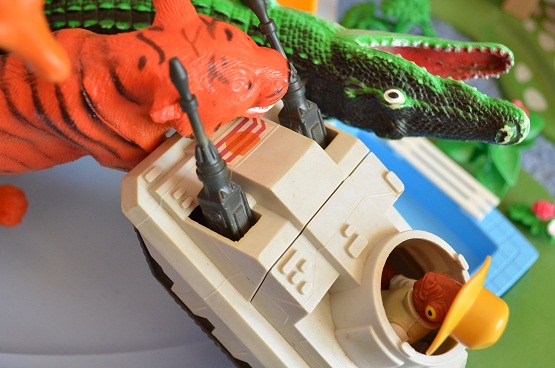 And that!! And that!! Zapp! Poww!! Biff! Boff!! Kapoww!!
Fruit de Mer! I had won!! I was victorious! The beasts had been defeated.
"Yipppeeeeee!!"
I decided to award myself a magnificent trophy for my bravery and victory!
Ahar! This will look good on my bedside table!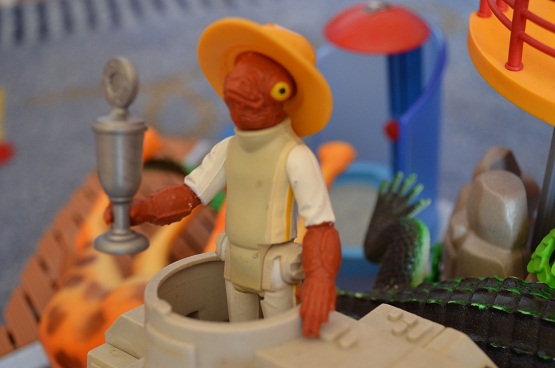 That night, in bed, I reflected upon the day's adventures. Many young pilots had bravely
sacrificied their lives today. But at least I had won this very nice trophy!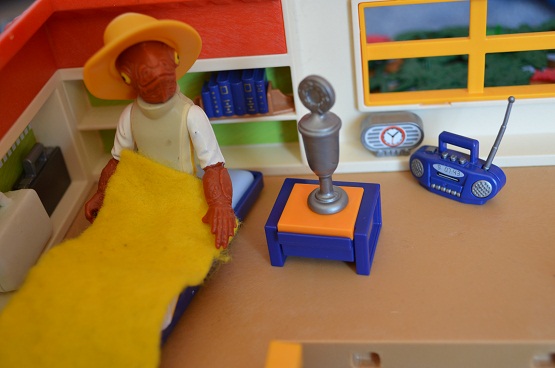 Narrator: It's not long before Admiral Ackbar falls into a deep sleep.
Admiral: "Zzzzzzzzzzzzzzzzzzzzzzz"
Narrator: then, in the dead of night, an intruder enters his room! Who could this be?
What a dastardly villain... he only has one thing on his mind...
and that is to steal the Admiral's new trophy!!!
Narrtor: Wicket! You thief!!
Wicket: Muhuhuhuhahahahaaaaaaa!!!!!
Narrator: the Admiral awakes the next morning to find that his trophy has been replaced by
a bunch of carrots!!
Ackbar: Great Neptune's trident!! Ahar! Where is my trophy?! What are these carrots doing here?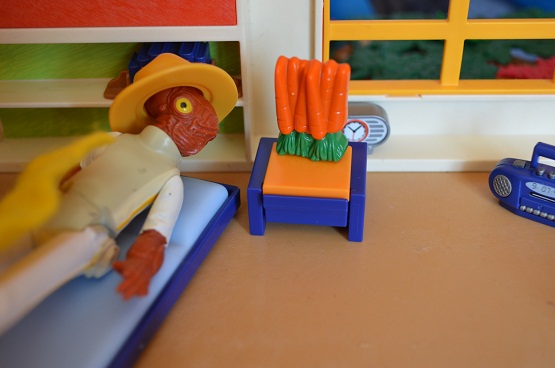 Ackbar: I could've sworn I won a trophy yesterday? There was a big battle... beasts were attacking
my young pilots... I was in my MLC3 mini tank! Or was it all just a dream???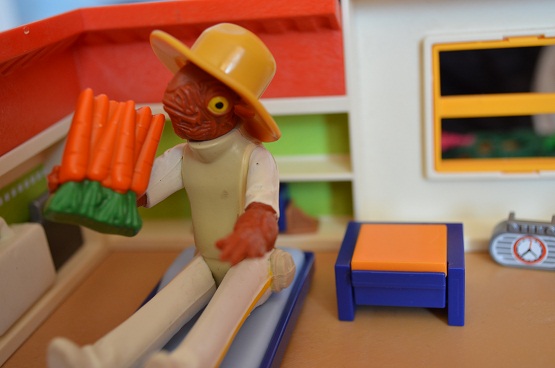 Meanwhile... many miles away... Wicket makes his escape!! A dream? Or reality?
Find out next time.... !!!
Fin
A TIG cheapo production. No animals or figures were harmed in this production.