TIG is all about trying new things and making this site truely unique. So, we are going to ripoff something thats been going on for centuries and run an auction
Since this is really new to all of us I understand in advance that there might be a learning curve so for this 1st auction we are going to have 4 items only. It'll give us a chance to monitor how it goes , what works, what doesnt, etc.
Auction Start time is Wednesday 4pm EST. Here's a quick breakdown for conversion of some cities:
London - UK - 9pm
Madrid - Spain - 10pm
Berlin, Germay - 10pm
Utah, USA - 2pm
Budacrest, Romania - 11pm
Sydney , Australia - 8am (Thursday Morning)
RULES -
1) Live bidding only unless you are limited to bid by extenuating circumstance (It's 3am at time of auction, work, etc). If you physcially can not make it, you may submit your bid to me before hand. The bid will be used as the opening bid to the auction so please submit the maximum bid only.
2)There will be a pre-registration to bid. It's only a reply to this thread saying you bid. We want to gauge interest and prepare for the amount of people. If you are a new member I may contact you beforehand for information.
3)To control bidding, we are going to ask for no comments during the auction. In other words, once the item is up for sale, not chat except for bids. At the conclusion of an item we'll allow brief chat before continuing.
4)Since internet speeds can vary by country, device, etc. we are going to allow a few seconds to pass before declaring an item sold. I will countdown 5.4.3.2.1 (pause for 5 seconds) and SOLD. If multiple bids come in quickly we may also call "TIME" and all comments and bids will stop and we will review the incoming pace of bids to determine who is high bidder and at what price. Then bidding will resume.
5) There is going to be a reserve on the items but no min bid. To keep it fair and honest, a 3rd person (who of course is not bidding)will have the reserve pricing in hand before the start. Once the bidding reaches the reserve he will type "RESERVE MET - ITEM WILL SELL" so you know. The reserves will be below market value on both peices.
6) The Han and Ugnaught will be a flat $5 for US, $10 worldwide. They will ship in a Star Case. Payment by Paypal gift. Both items will ship next day and are in my posession.
6a) The Fett and ESB Case will ship from Canada for a flat rate of $25. Payment will be made to me and will be forwarded to the seller once confirmation of shipping is sent. If the winning bidder wishes to deal directly with the seller, thats fine too!
7) Forum etiquette will be strictly enforced. Any nonsense in chat (fake bids, disruption of the auction) will be met with a chat ban for 2 months at minimum.
So, whats for sale? Here they are!
Item 1 - Han Solo (Bespin Outfit) on Tri Logo Card
Slight stress near punchhole and minor ding in upper left of bubble. Normal wear. Bubble is clear and perfectly sealed
Item 2 - Ugnaught (Blue Smock) on 41C Back Card
Some minor stress along eye-line of photo and sticker removal in uppper right. Bubble is clear and seal is perfect
Item 3 - Boba Fett Canadian GDE 77 back - Very rare MOC - some wear - Muliple pics for you on this one!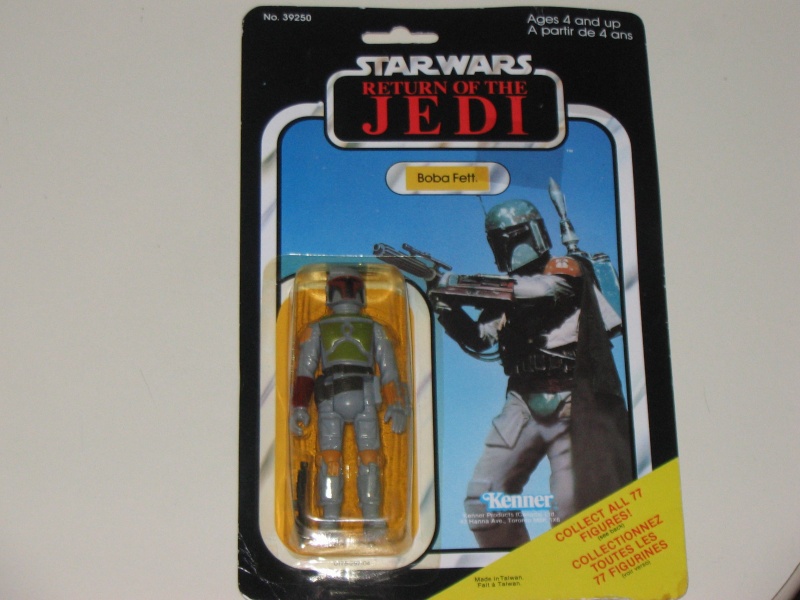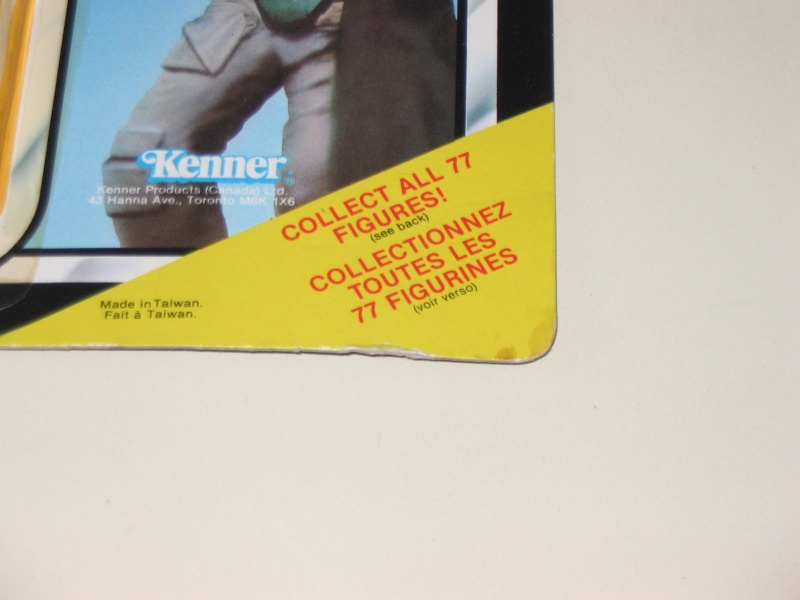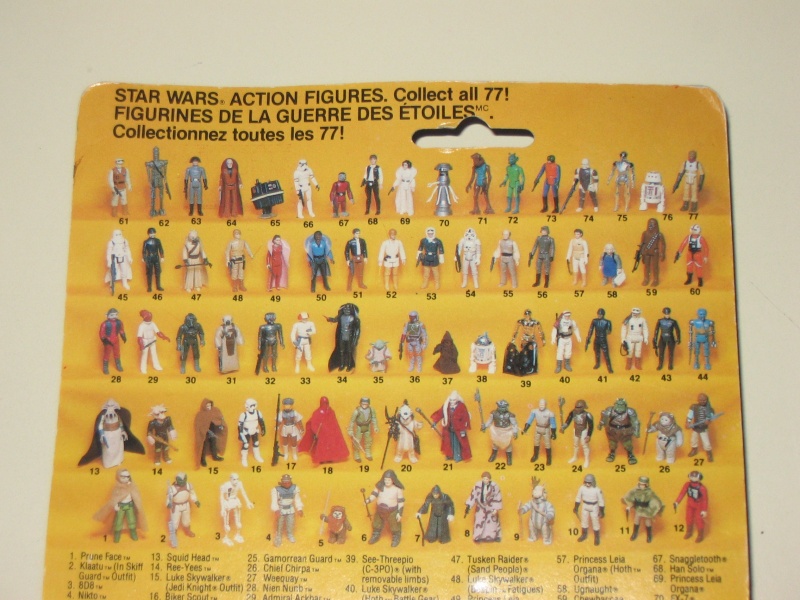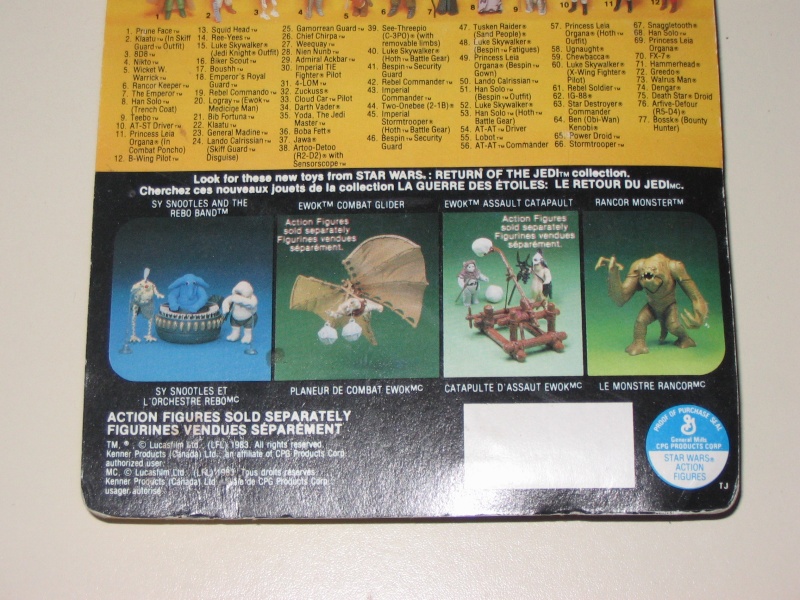 Item 4 - Mint Condition ESB Case - Perfect Shape