Since I dug all of these out looking for something, I thought I'd show off another slice of the vintage world. Hope you enjoy.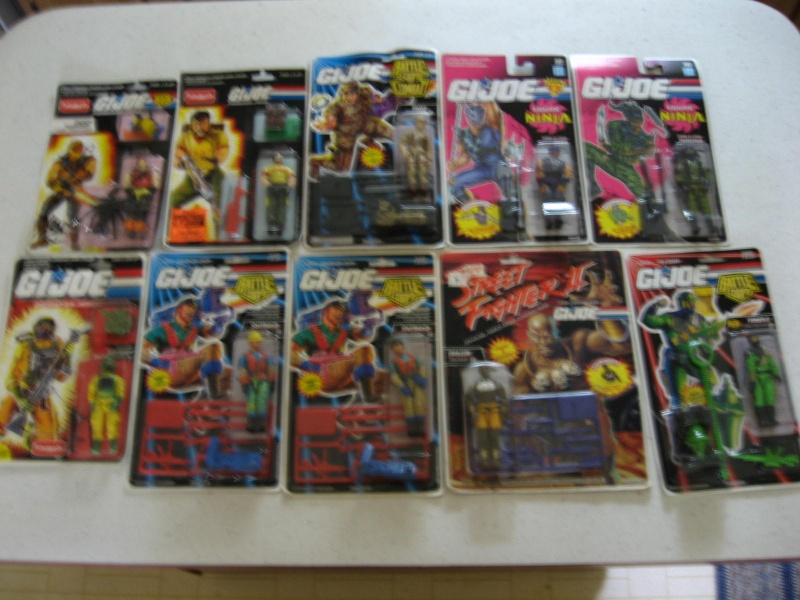 Funskool (first two top row, 1st one bottom row), Canadian, 2 Spanish, US. Color variations on the two Outbacks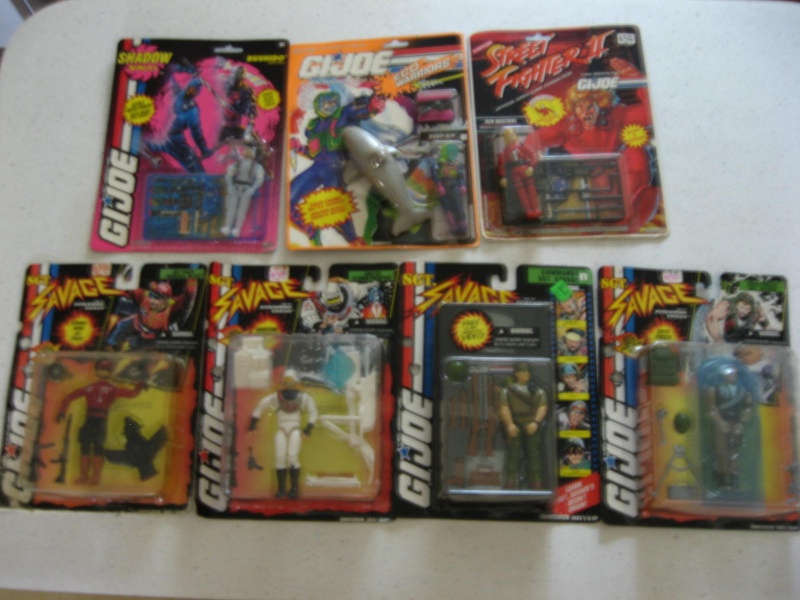 US releases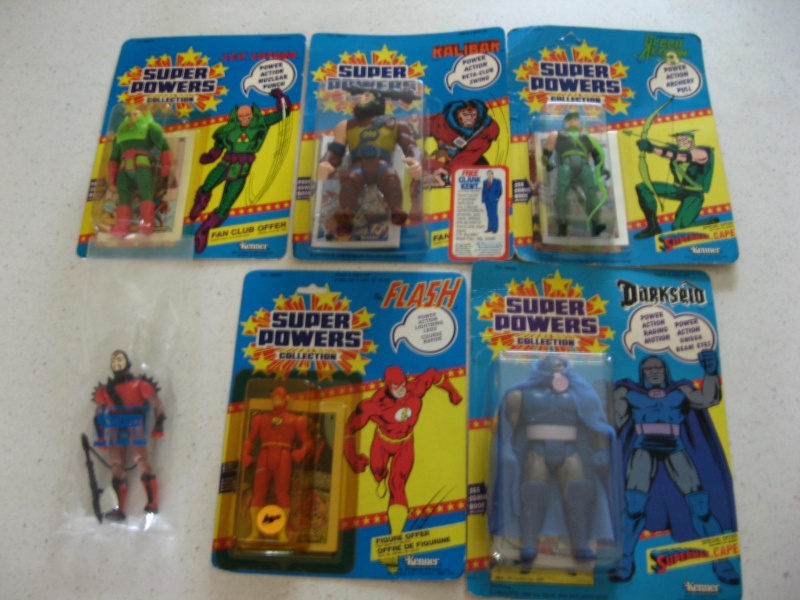 Super Powers with a Canadian Flash and an unsealed baggie of Steppenwolf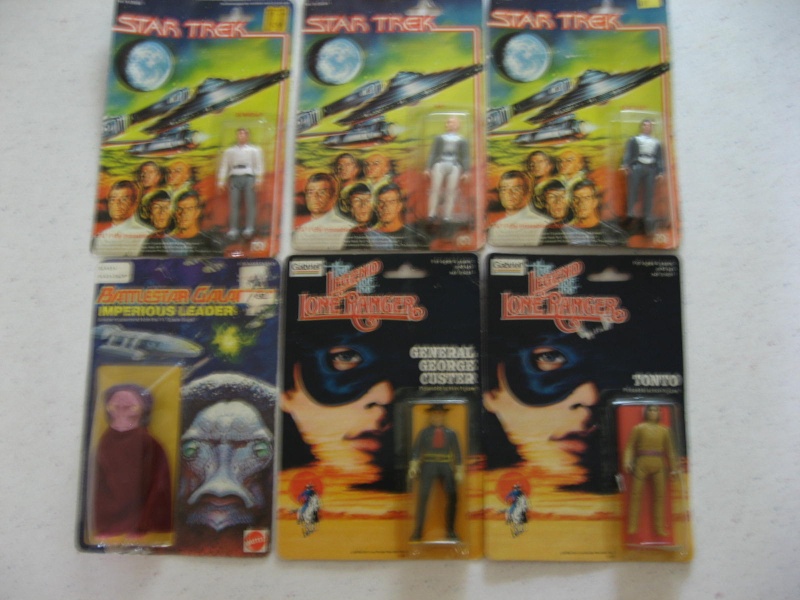 3 Star Trek, Battlestar Gallactica, and 2 Lone Rangers
loose BSG set. Just need to find the rest of the weapons to finish them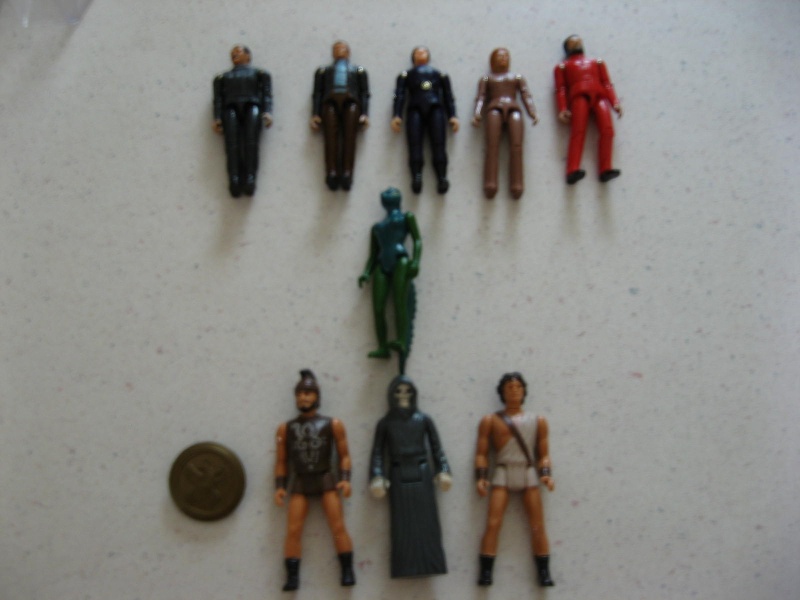 top row: Black Hole 2nd row: Flash Gorden 3rd row: Clash Of the Titans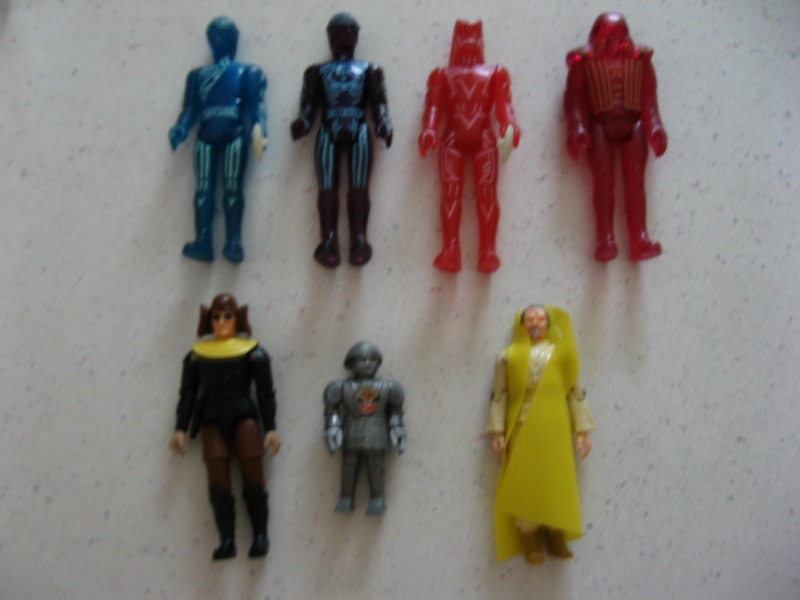 top row: Tron set missing one disc and gaurds staff Bottom row: Buck Rogers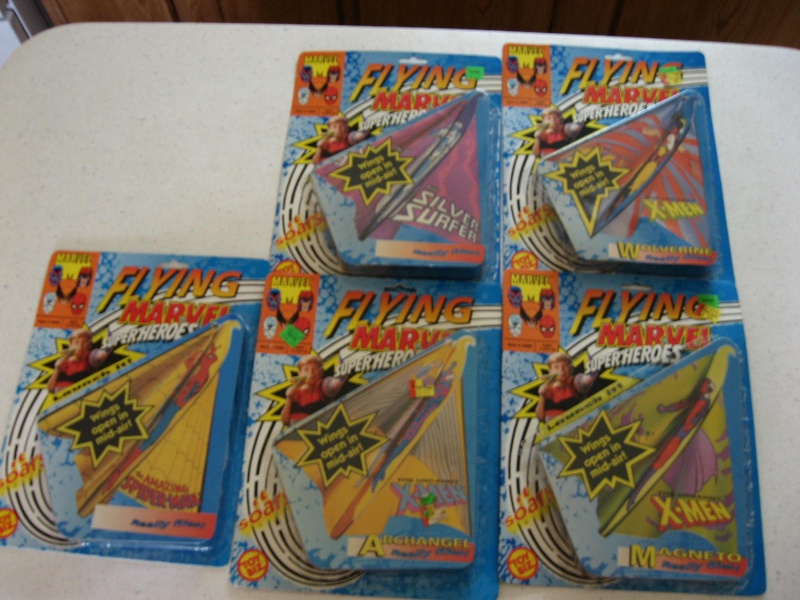 rare Marvel Comics gliders. I think theres one or two more for the set.
Marvel Comics 2 pack bootleg sets. Yes they made bootlegs for these.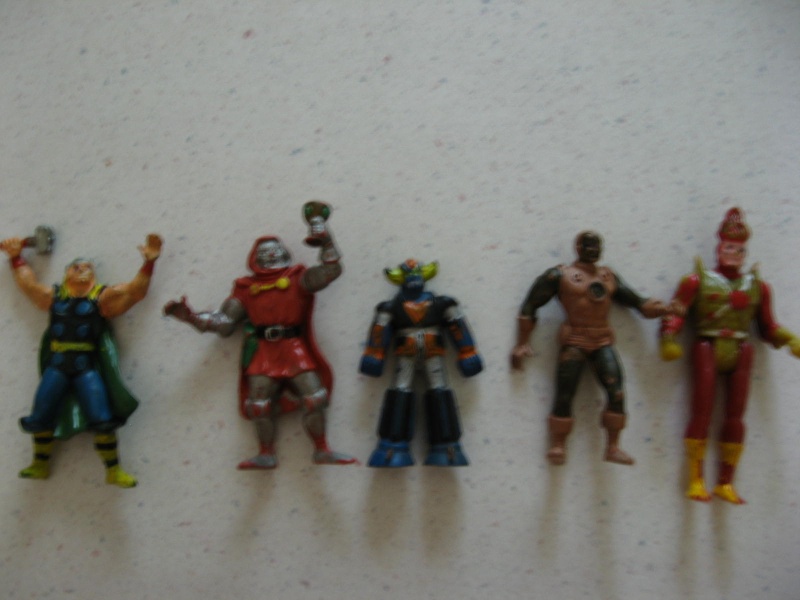 Polish bootleg Masrvel figures (Thor, DR. Doom, Shogun Warrior, Iron Man), Mex Firestorm bootleg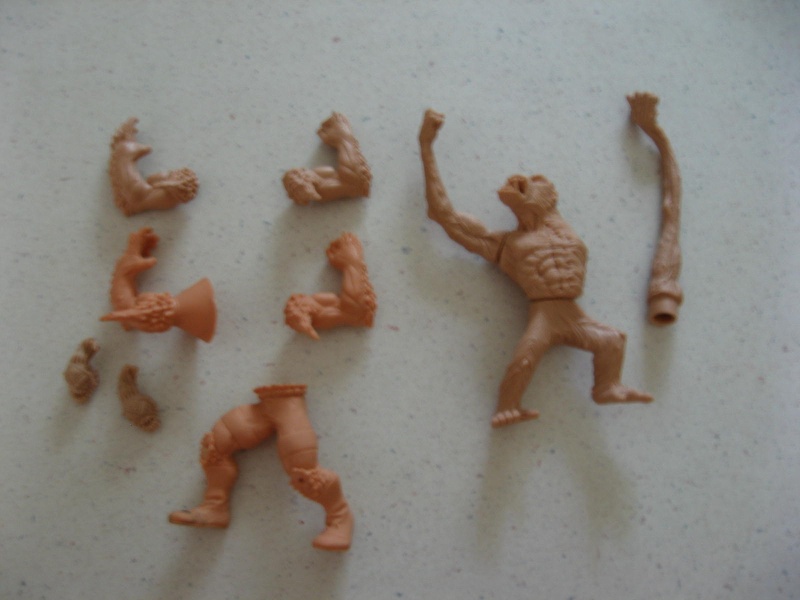 Pre-production pieces of Doomsday from Superman comics and the unproduced figure from Congo, as far as I could find out. Cant complain about them not being complete for the price I paid. I got these and the unproduced female figure from Waterworld proto for $3.95
. The next pix is close ups of these.