You guessed right! Indeed! both figs are marked as follows:
Right Leg: made in Taiwan. Left leg: (c) LFL 83
Pictured are 3 Leias. The 3rd on the right is the one I had as a child: her helmet is more orange and made of harder plastic. and the COO has been removed on her right leg.
I have measured the helmets: the softer versions is 1.3mm shorter. The plastic is more brownish and much softer (like an eraser material). The unpainted version seems to have a kind of varnish instead of paint (I don't know what exactly)
I have made pics of the backing cards as well. Though they both look exactly the same, one has a serial number under the bubble (see pic).
I have made some pics. Let me know if I should provide more info.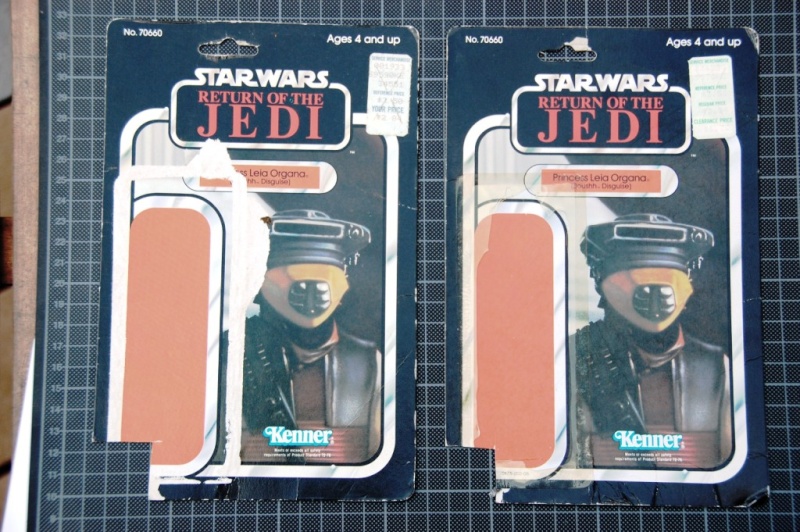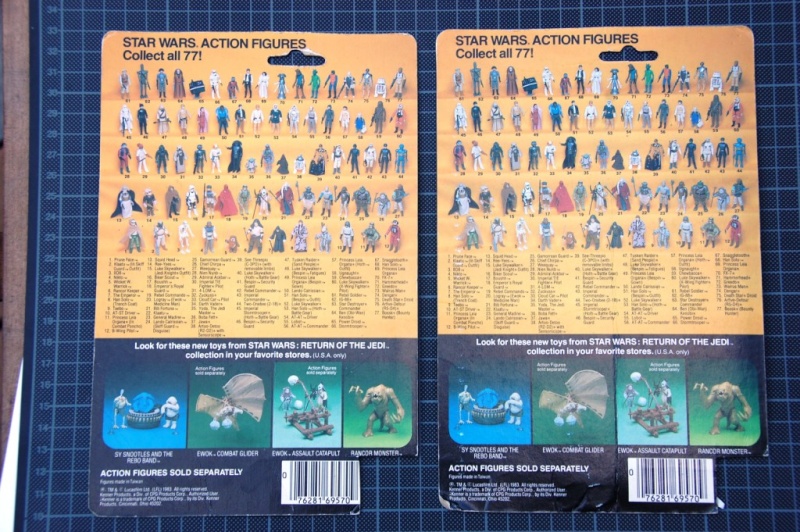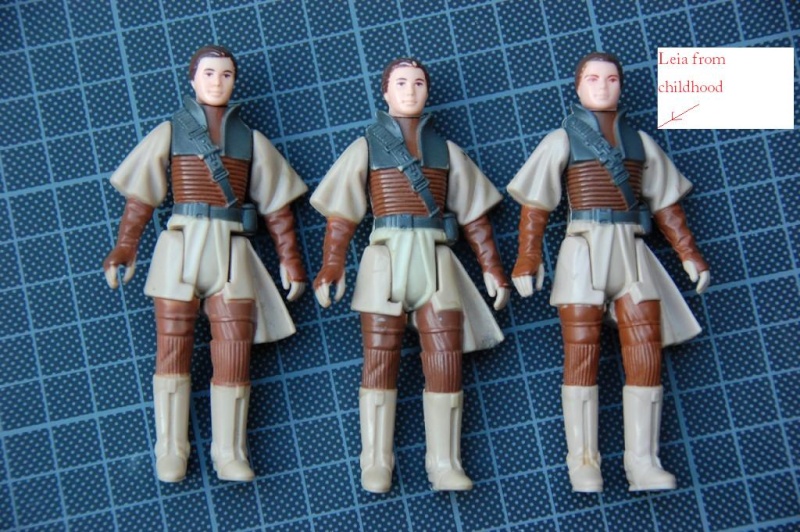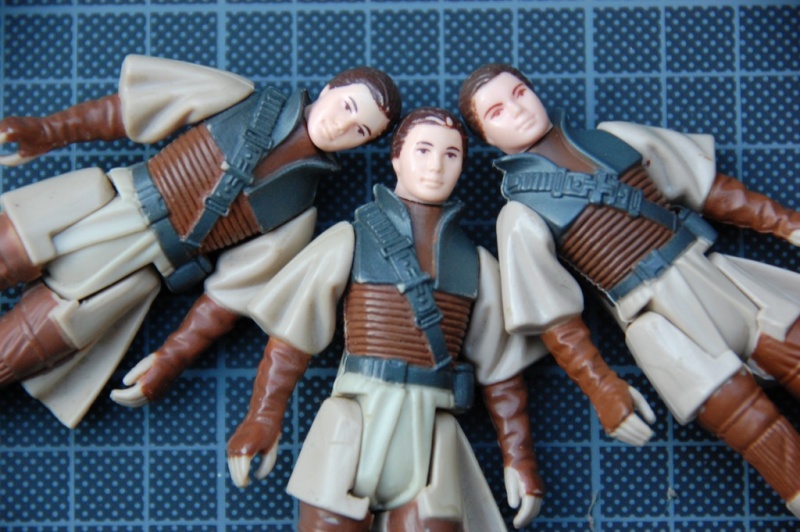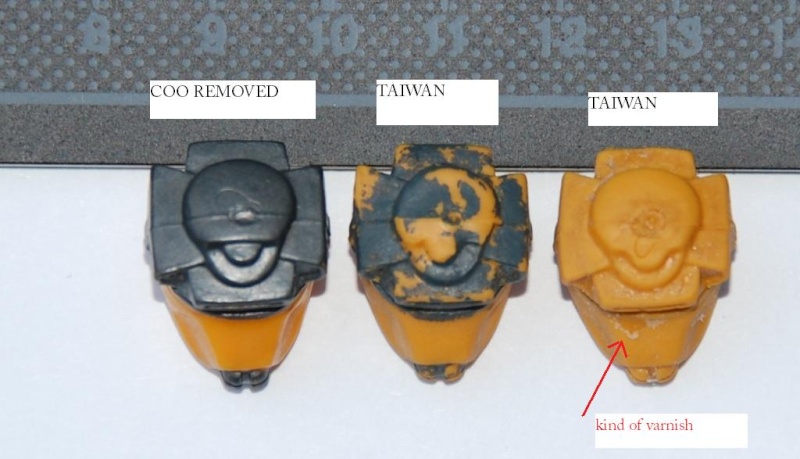 Quote :