ATTENTION! LOT OF PICTURES ARE DOWNLOADING!
PLEASE
BE PATIENT!
Hi! I'm a hungarian collector and this is my limelight. I hope you will like my items.
After my childhood I began collecting again in 1996.
I always bought them in huge lots and traded/sold them as single ones. And of course I always upgraded my collection, kept the best ones for myself. What you see is the "creme de la creme". :)These guys have been remained here after cca 25 complete set (cca 2000 figures!!!). I don't really care about the versions or so. But I'm always searching the best quality and best shape. (almost) All of my figures are C9 or above! Without any paintwear, perfect joints, fresh colours and so on... I like them as flawless, minty mint condition.
All of my figures are complete with original accessories.
No repros here!
First of all I would like to show you my exhibition case.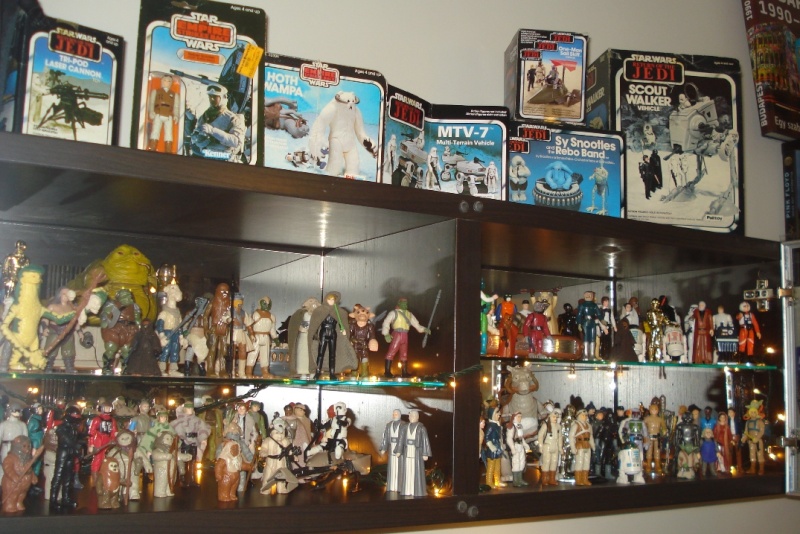 At NIGHT!
Some closer look (all my doubles are versions somehow):
(some pics have been taken with flash some without)
Empire section:
I think I should find a better Han Hoth but the rest is perfect!
My trilogo fett is supermint! Oh, and in the background, you can see a custom made buddy as well.
Carbonite Han was taken from a vintage Slave 1
Jabba section:
Behind Jabba he is my Hong Kong Boba.
Max (from Rebo Band) is super true-blue! Hasn't lost his colour!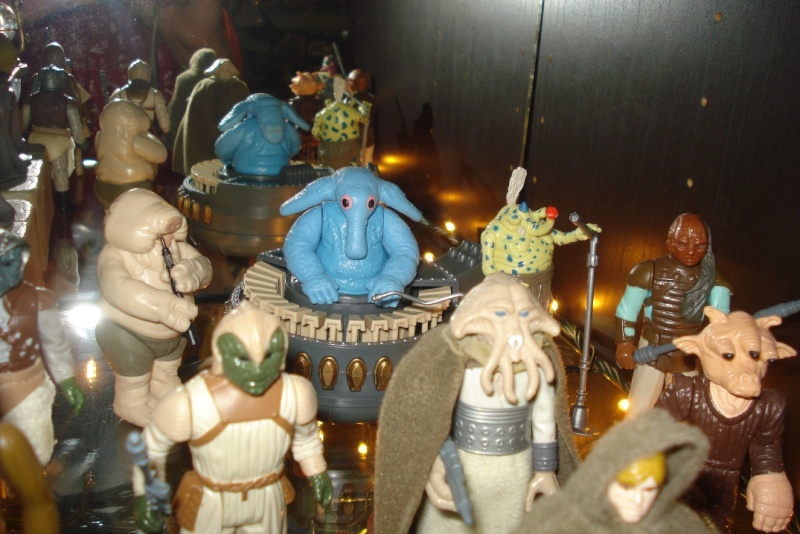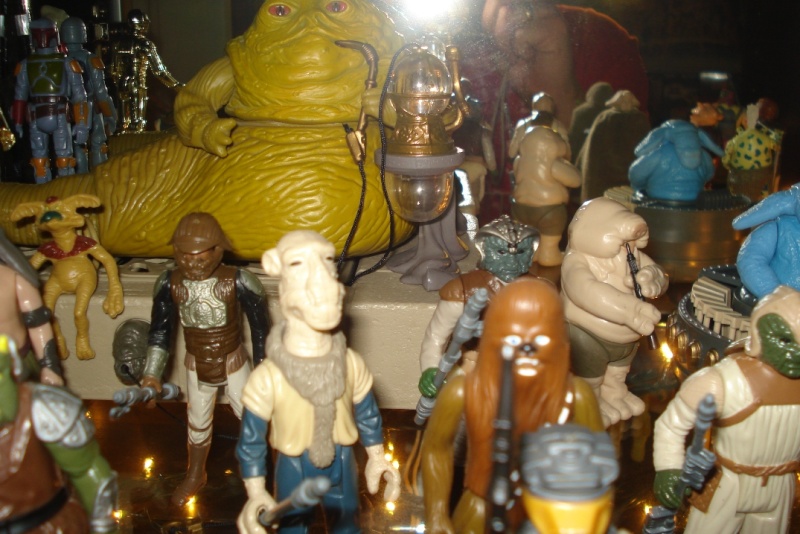 Pop Up R2 is missing from here because I sold my last one a year ago.
It was a perfect one!
But it was a very great deal!  
Of course I have to replace it soon!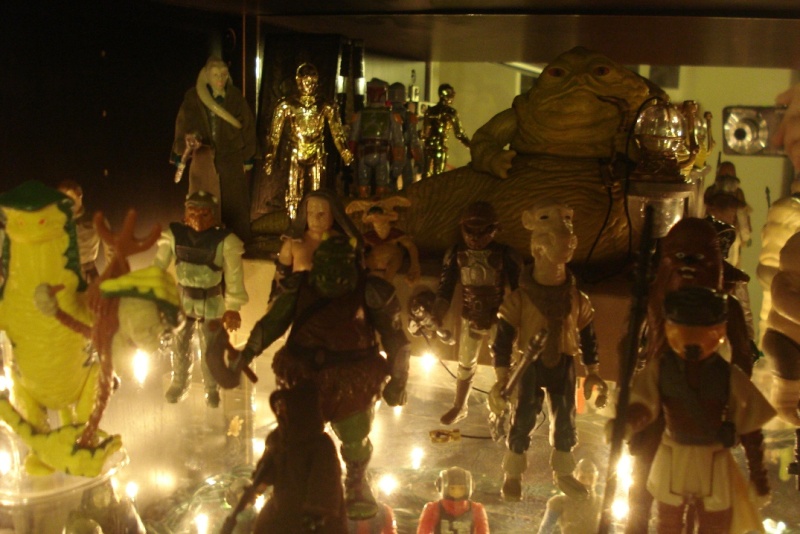 Jedi section:
With some custom made buddy
Endor Luke should be in better condition here.
I'm going to upgrade him soon!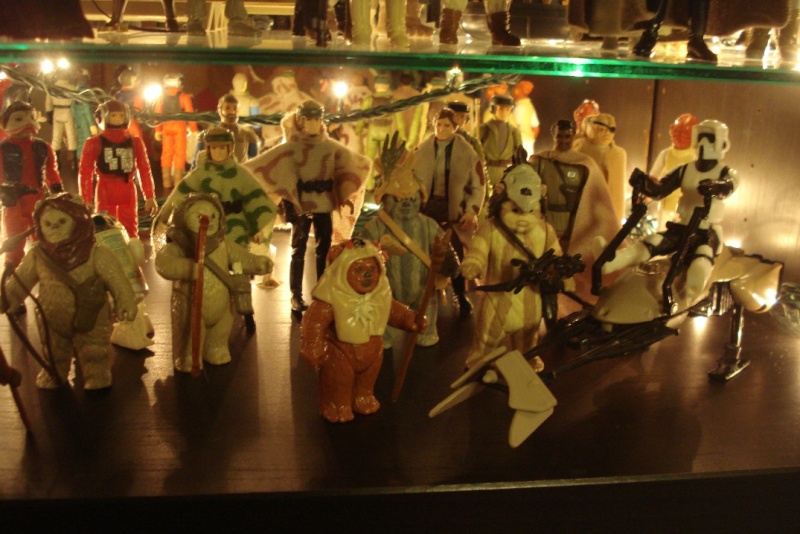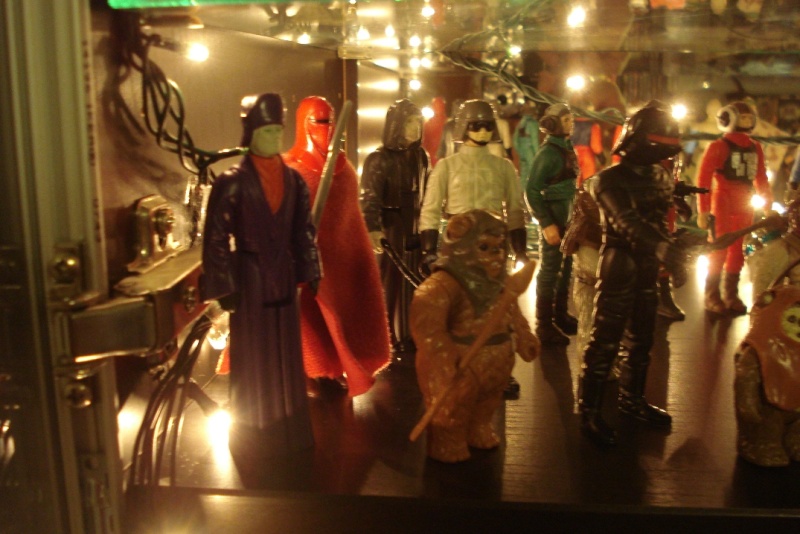 Star Wars section:
with lot of custom mades
of course, my blue snag isn't supermint
luke with original hook!
and check out my artoo! flawless!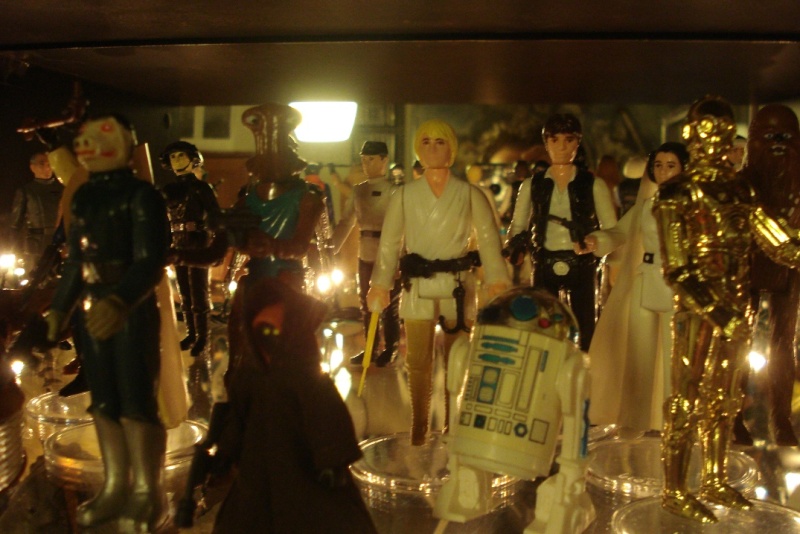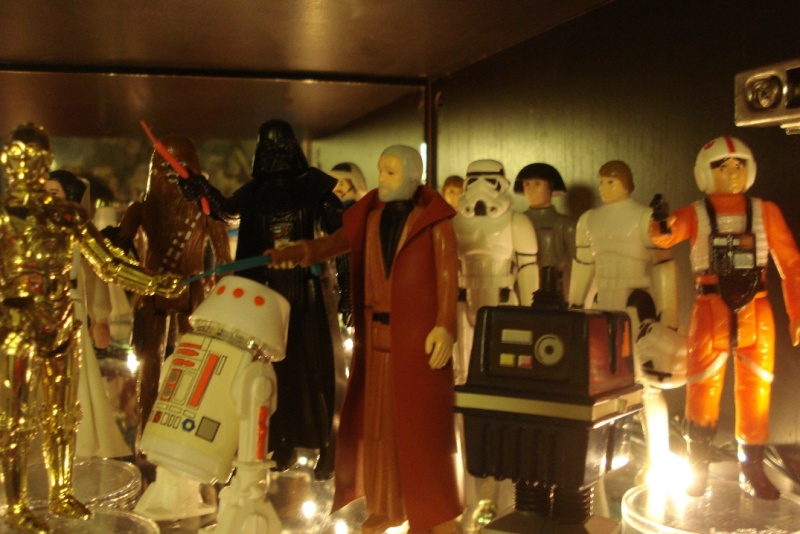 Bookshelf
hungarian novelizations (etc) and some of my vintage matchboxes
all of them are mint with their original boxes  :bball: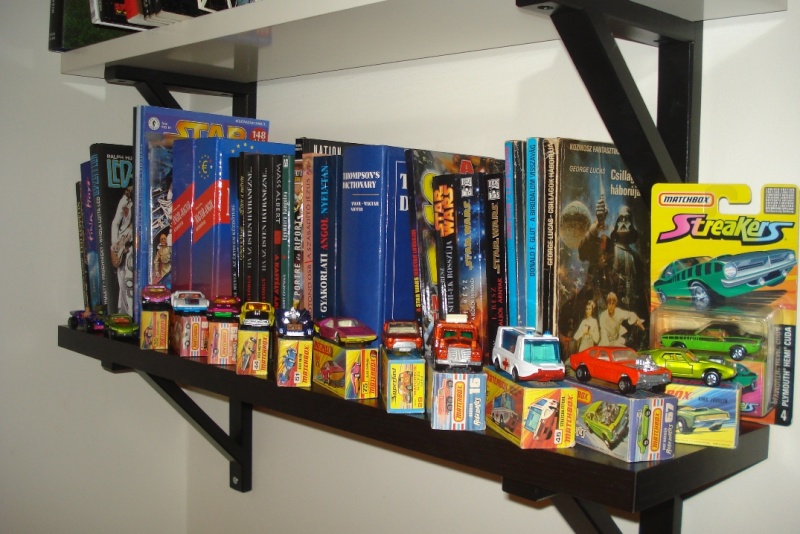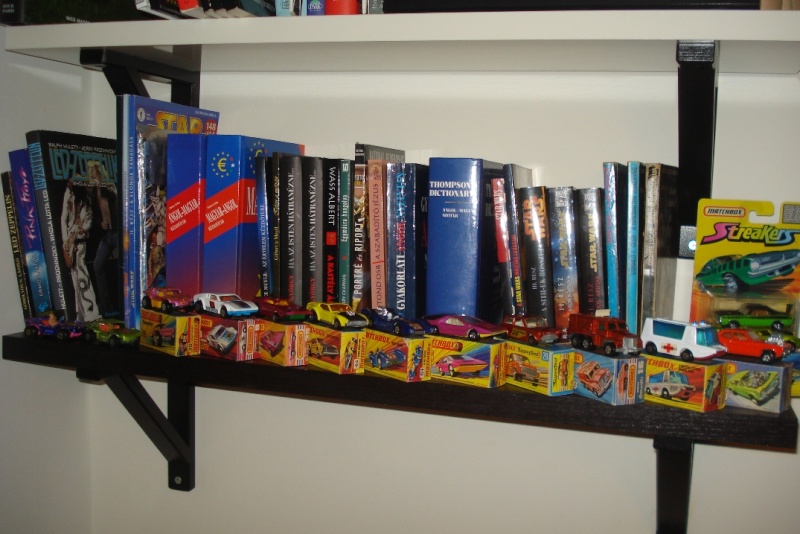 books for SW experts, plus a vintage home computer and a die cast Tie Fighter
An other section with my movies (SW movies, every versions), Depeche Mode CD-s (etc), mock-ups and theatrical posters.
My mock-ups were built by 2 professional builders. They are exactly like the original ones with all small details.
More mock-ups are coming sooooon!  
The posters are fully authentic they have been taken FROM theaters!
Empire is from London from 1980!
Star Wars is from a hungarian Theater from 1997!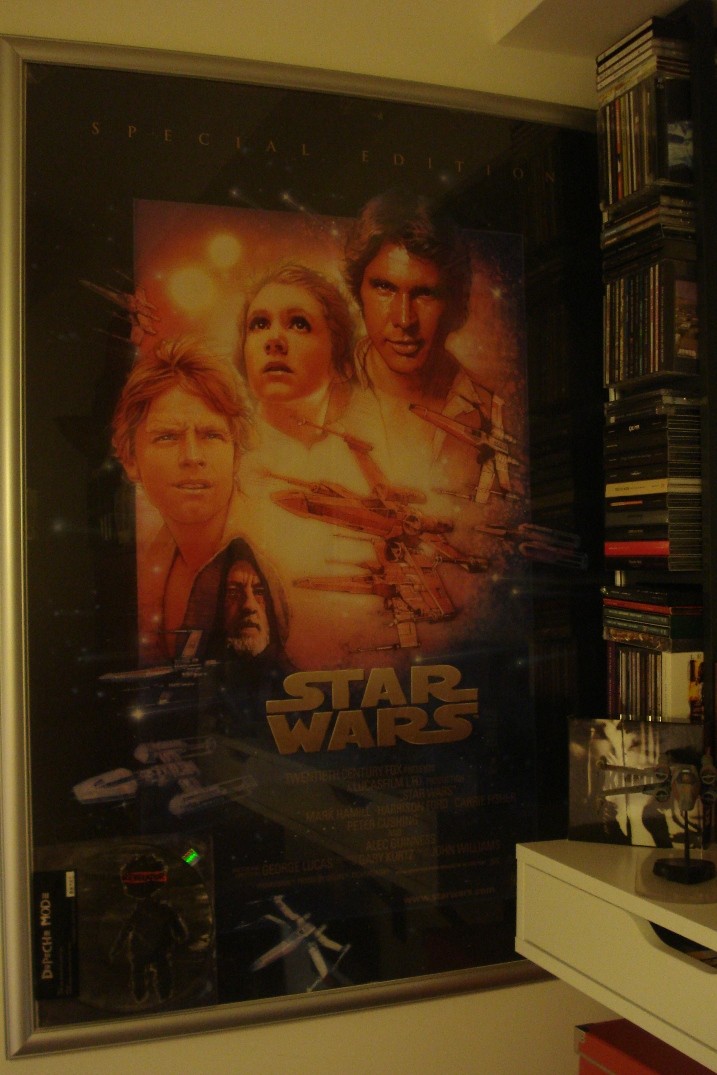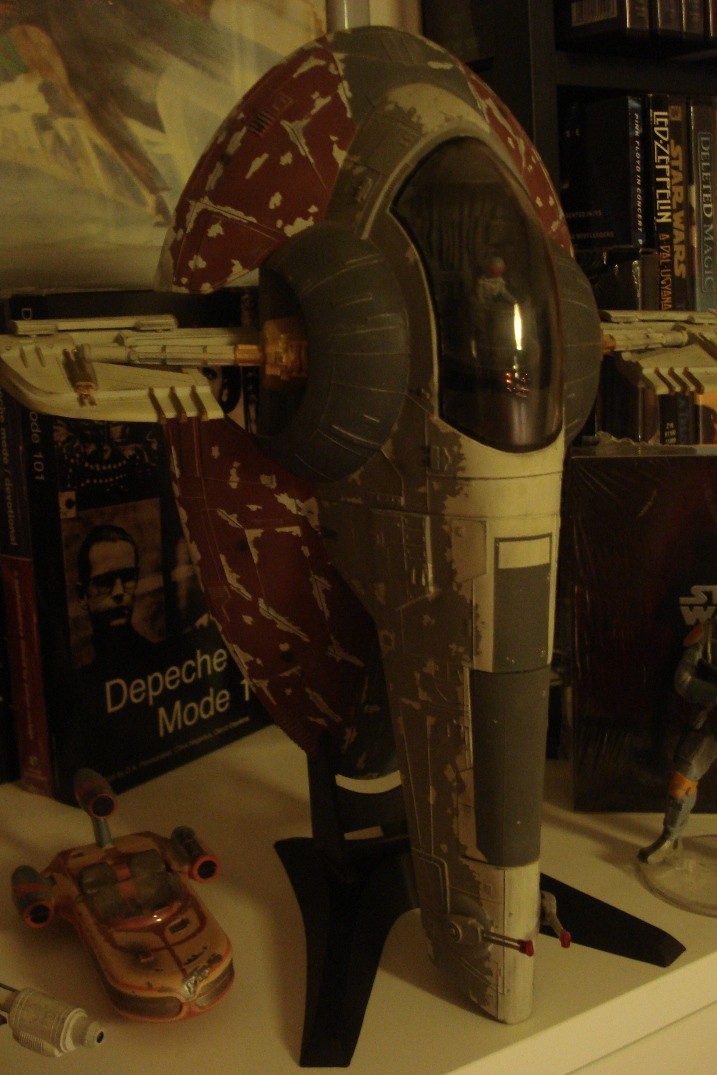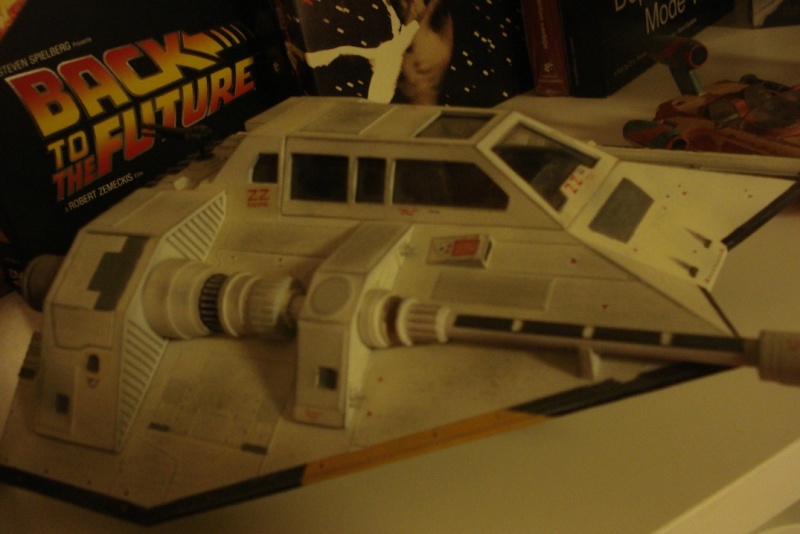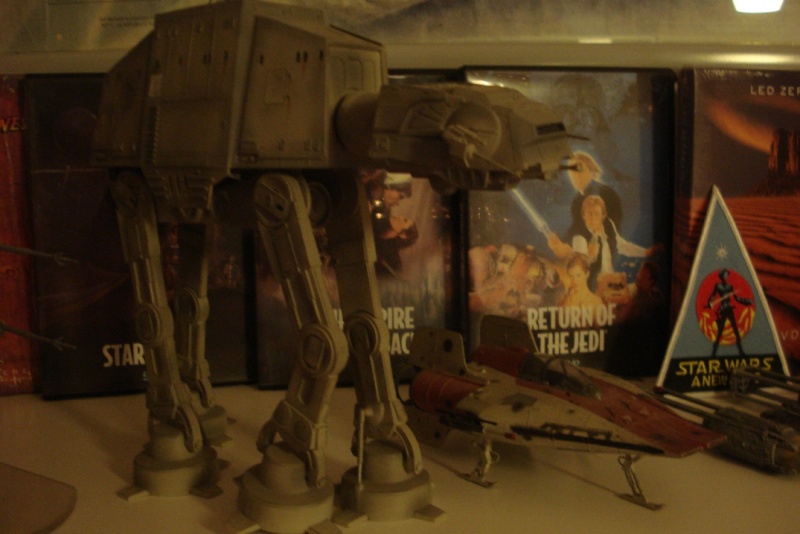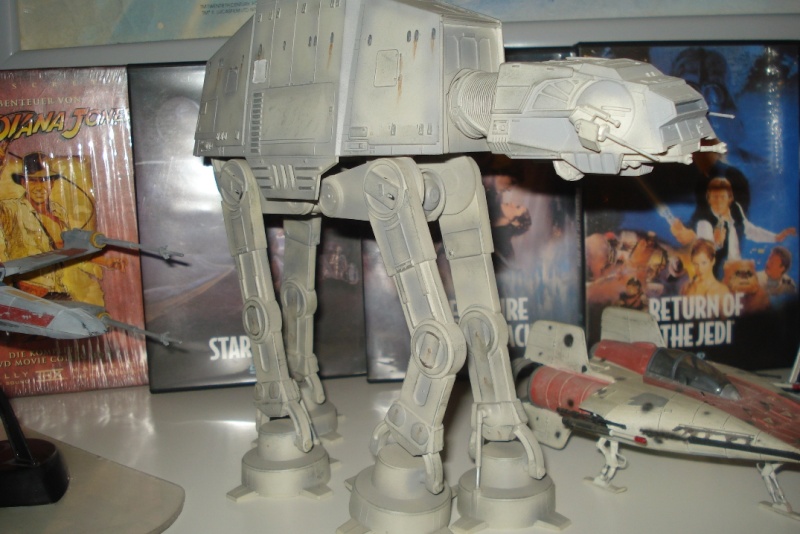 + a badge!
autographed pictures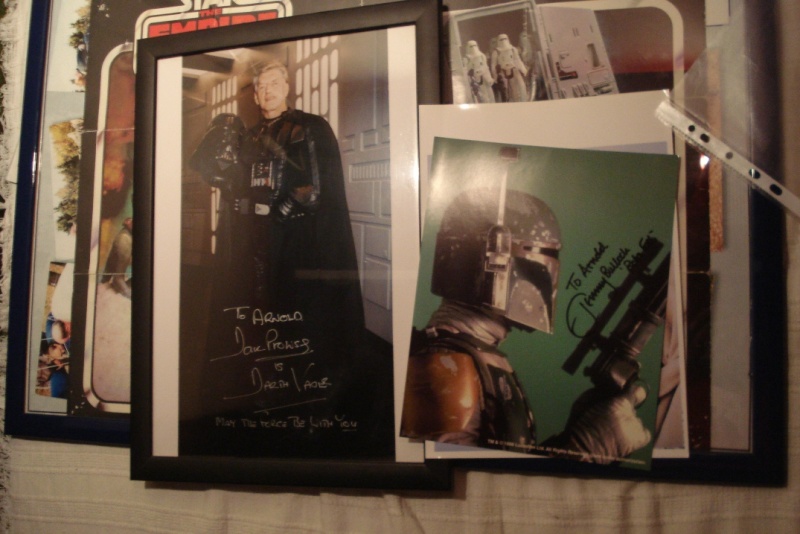 mugs. the silver one is a promotional-only mug (a not for sale item) for the 2004 DVD edition
a really huge poster
catalogues, etc, some of them are very rare (canadian)
one of my holy grails, a meccano catalog (poster)
hungarian comic adaptations
hungarian novelizations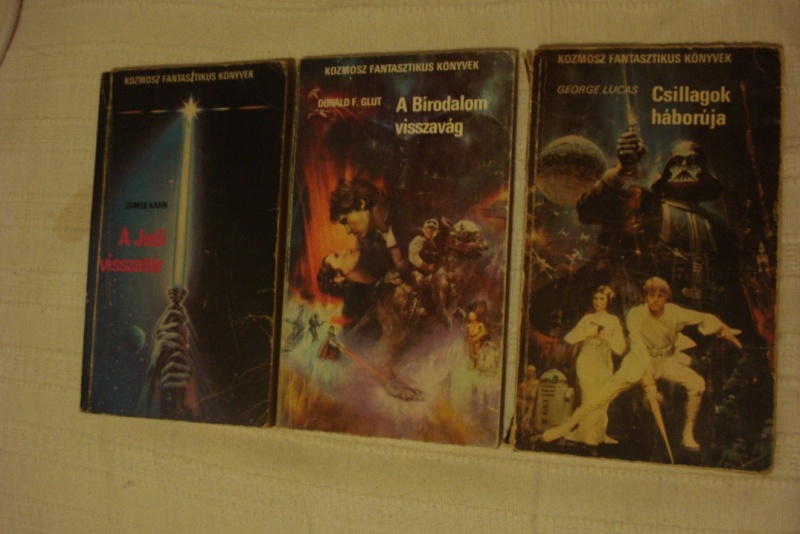 books for experts, for collectors
my only MOC, Rebel Soldier is my all time favourite
my vintage french PIF magazine collection
all of them contains a vintage action figure (miro meccano) advert
I own a complete set of them!
all the issues are complete in a perfect shape
more infos:
http://swguide.chez.com/meccano/idxscene.htm
and here:
http://swguide.chez.com/meccano/idxmecc.htm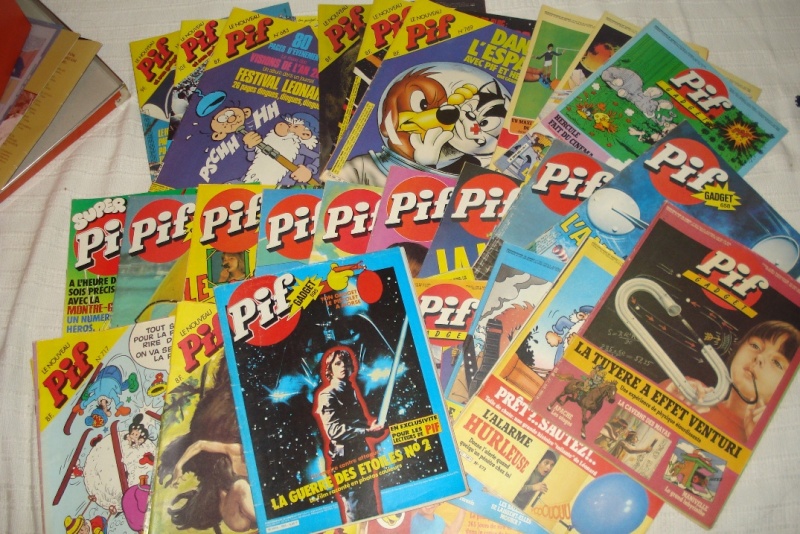 (ummm... this is a very long post. I got drunk a bit while I wrote it.  
After a half bottle of red wine)
so a bit fun now
my t-shirts:
foam baths!
CROCS!!!  
I think thats all for now.
Some additions will be added soon because
- I will be given with some other mock-ups soon.
- I have some original movie props from EPI (props, autographs from the staff, calling cards, incl. the greatest names, sand from Tatooine, flowers from Naboo etc... sheets from the screenplay, never seen pictures from the shooting and so on)  
- I have some other stuffs in my old flat, for example a Star Wars matrioshka from Russia
UPDATE!

Dec 12 2011
A fair Pop-Up Artoo added to the Collection!
The Three Musketeers
UPDATE!

Jan 31 2012
Vintage Stand-Ups, I brought them from a VHS rental store in the middle of the eighties.
With my most favourite buddies
UPDATE!

Oct 19 2012
the hungarian comic adaptation for THE RETURN OF THE JEDI! (Jedi Visszatér)
it released a week ago (!!!) here in hungary as a "hungarian sw fanclub exclusive"
only 500 prints (sold out on its release day! almost impossible to find item after a few hours...)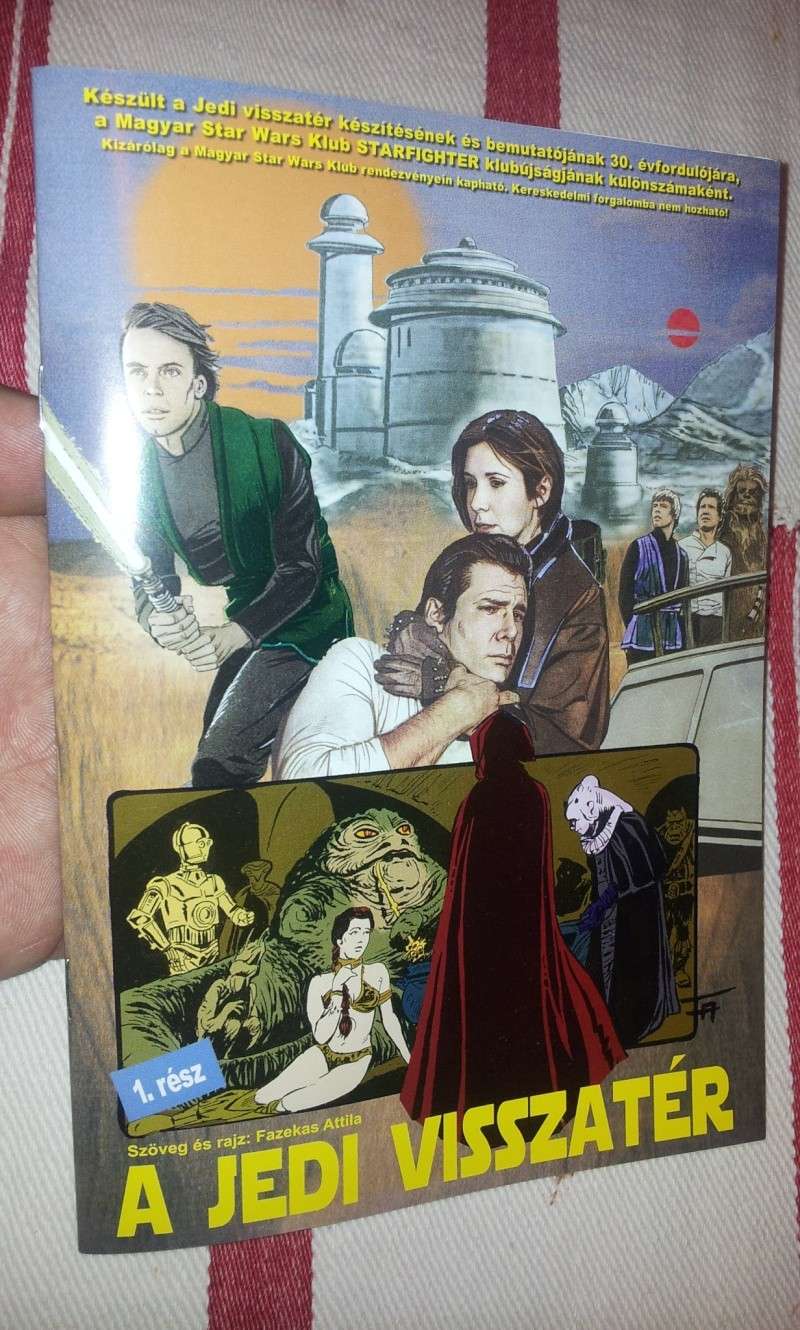 i have an autographed specimen from its creator (Fazekas Attila) who has drawn "star wars" and "empire" as well in my childhood
my comic saga will be complete after 31 years in february!
Official Vader Football Jersey from 2005
limited to 500 pcs
"VADER 77" on the backside
very cool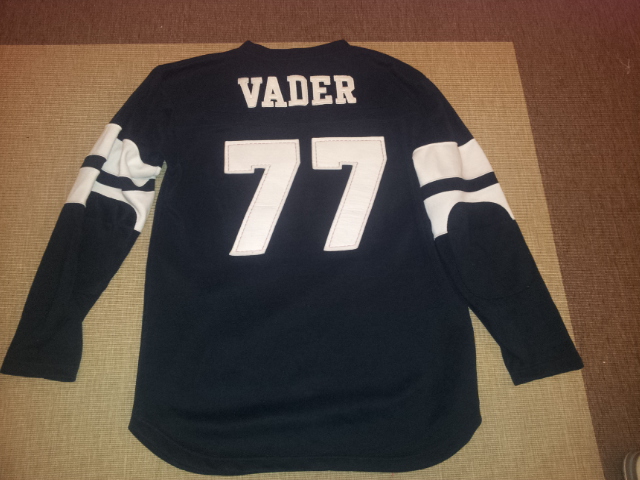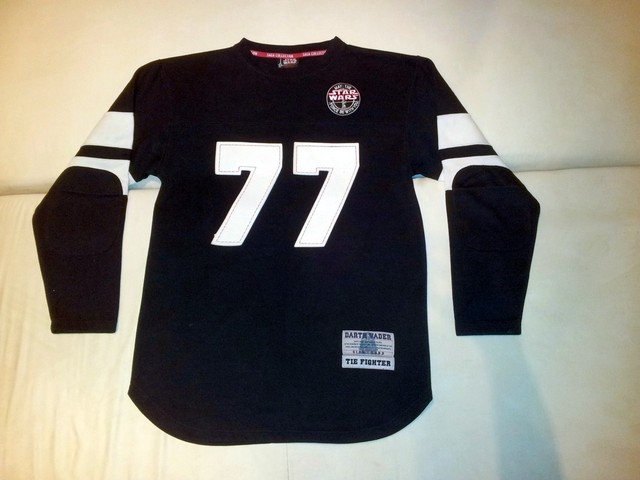 a very nice novelization (hardcover with dust jacket) from 1976
and a vintage Fix & Foxi comic (german) with a Kenner ad in it
Droid Factory R2, repro sticker, + ESB box
UPDATE!

May 13 2013
the second part of the hungarian comic adaptation for THE RETURN OF THE JEDI! (Jedi Visszatér)
for the 30th birthday of the movie
it released 2 days ago (!!!) here in hungary as a "hungarian sw fanclub exclusive"
only 500 prints (sold out on its release day! almost impossible to find item after a few hours...)
after three decades "the circle is now complete!"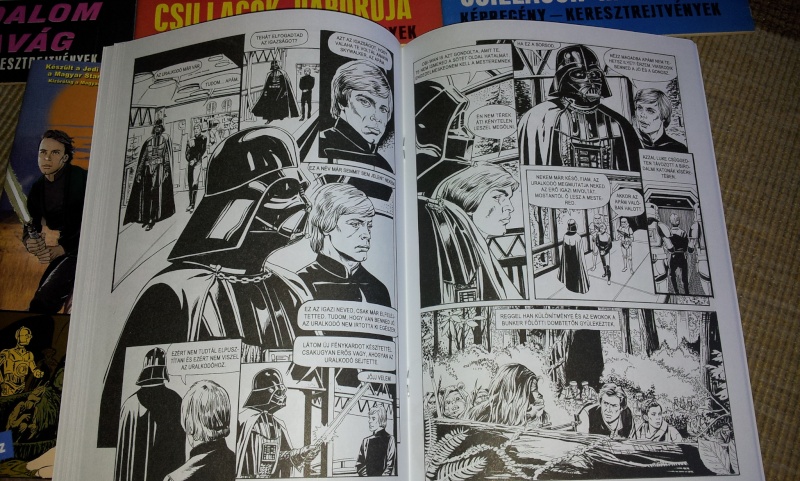 UPDATE!
Oct 28 2013
The latest French related book from Stephane
http://www.meccano2trilogo.com/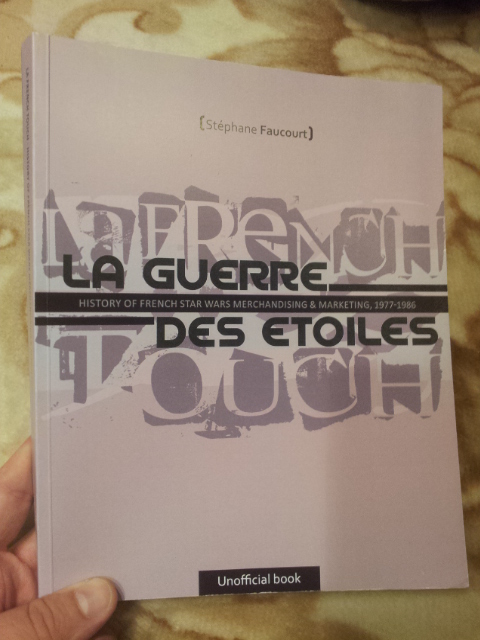 UPDATE!
Nov 23 2017
A new holy grail, a sealed Pif Gadget 646 complete with a Miro Meccano advert, my first ever SW related item from my chilhood
PIF Poche 218
Taiwan Boba Fett
Playmobil R2
Rebel Soldier in Dark Brown Hoth Battle Gear
UPDATE!
Feb 18 2018
Two new catalogs:
upload image
Three new MOCs:
free image hosting
A few new boxed goodies
PIF Gadget 595, excellent, complete with the gadget
upload image