Chopper, your LXWP looks like the same version as one that I have.
White face on left (Hong Kong number 1 in Wollf's (old) Coo guide) next to regular face Hong Kong number 1)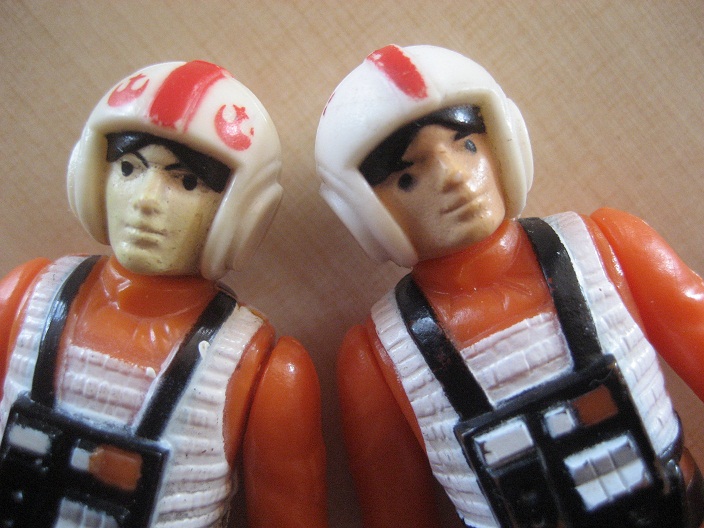 Here is it next to some variations -
from L to R: 1)China raised bar. 2)Blank raised bar. 3)White face Hong Kong (1). 4)PBP. 5)regular Hong Kong (1).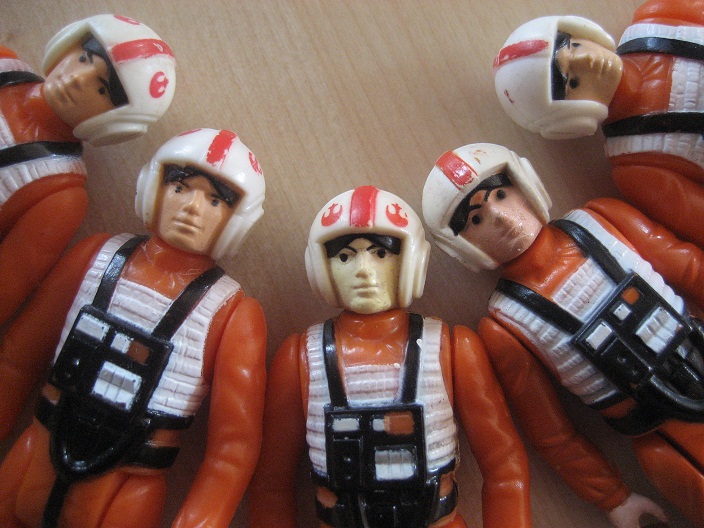 Chopper, what's the Coo on your version?
https://www.imperialgunneryforum.com/COO-GUIDE-h21.htm#Luke%20Skywalker%20-%20X%20Wing%20Pilot
I'm guessing degraded figure. Don't know for sure as I'm not a variant collector. I've only ever seen one other of these white faces. Two now including yours. The face seems very white to me but does have a tinge of yellow which seems to show up more on photographs.

_________________________________________________
Paul F,

thevintagetoyadvertiser.org 1970s and 80s vintage toy ads and other retro paperworks

imperialgunnery.com Vintage Star Wars action figure weapons and accessories guide