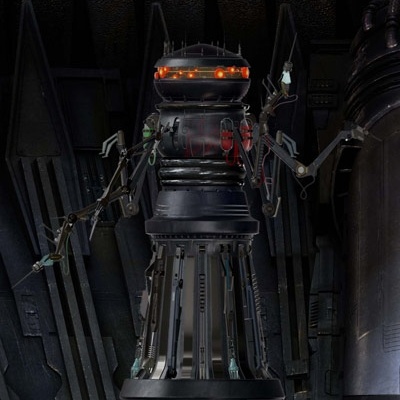 The TIG Exam Room
Please welcome the next TIG victim who has bravely agreed to take the probe ...

He has been greased up and inadequately sedated
TEST SUBJECT # 19
Screen Name: General Kahn
Real Name: Alex
Location: Northern England (the true center of the universe)
Special Powers: Specialist in idiocy, nincompoopary and Bespin Luke-ary
Alex , thank you for your cooperation , let the probing begin ....
#1 What is your favourite SW memory ? (film or toy line)
My favourite Star Wars film memory would have to be trying to spot the cantina and Jabba's palace background characters from the toy line . I could never ever find Snaggletooth , turned out you don't really see him on the pan & scan version , he's only really clear in widescreen version .
My favourite toy memory would have to be getting Hammerhead . My Dad was as obsessed with getting all the figures as we were , if not more so , but he/we could never find Hammerhead so he was one of the last figures we got . My mum was in hospital and we were visiting when my Dad came in from work beaming from ear to ear - He'd found Hammerhead and bought me and my brother one each . Both Hammerhead figures survived and are still in my collection (and mint !) .
This is the only surviving Christmas picture which includes Star Wars figures . I was as handsome as a child as I am as an adult and would regularly cover my good looks with a mask to keep the girls at bay . There's a Greedo down there , a Black Bespin Guard and a Weequay (this was 1983) :

FX-7 Edit :
Alex "Unmasked" - even as a young lad he had quite a beard ...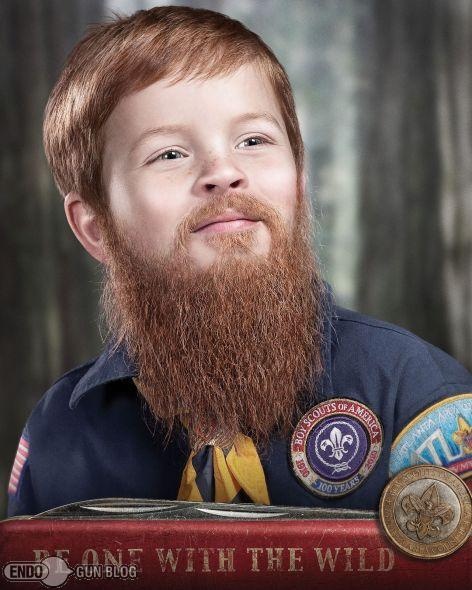 #2 Other than Star Wars... which other toy line do you collect or would you like to collect ?
As a child I collected several toy lines over the years , the big four were : Star Wars , He-Man , M.A.S.K. and Action Force/G.I. Joe . I would still love a complete set of He-Man and M.A.S.K. - G.I. Joe I'm not to fussed about . I only liked the military style Joes and ninjas - figures like Flint , Falcon , Snake Eyes and Stormshadow . I would like to own all those but aren't bothered with all the silly coloured figures . I've picked up a mere handful of bits over the years but not much - all my spare cash goes on Star Wars figures . Here's pics of some He-Man & M.A.S.K. stuff I have :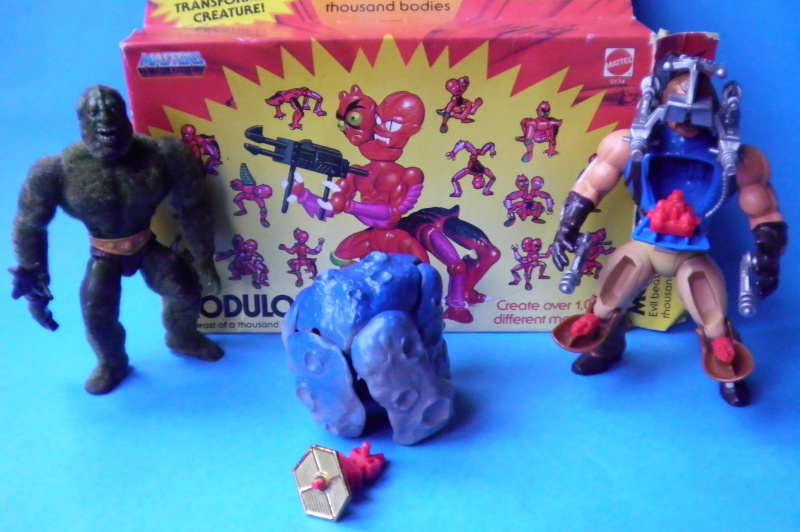 #3 Time machine question A) George Lucas is casting for ROTJ and you've just found a rather uncompromising photo of him ! You blackmail him and demand a role in ROTJ - Who do you play and why ?
The dirt I had on George wasn't a photo . I told him I could see into the future and would trade him knowledge for bit parts . George agreed so I told him that the prequels would get made and would make him a lot of money . He offered me two bits parts in return... but the joke was on him - I didn't tell him that they would be shit and that everyone would hate him for it !
First Part: General Kahn and the Max Rebo Band ! Sy-Snootles is out , the General is in !

Second Part: "Dack Janiels" the emperor's official drink advisor ...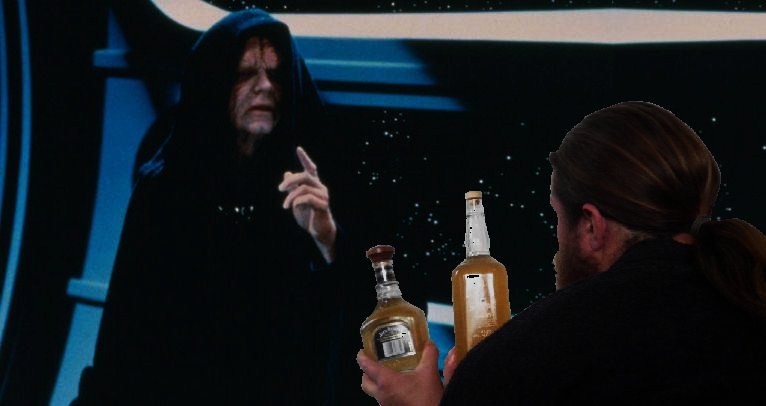 #4 What song would you perform at a Karaoke ?
Only tarts can have good looks and a good voice . I can't sing for shit ! For this reason it would have to be something that didn't really require a great deal of singing ability... I'd probably go with 'War Ensemble' by Slayer or 'Yesterday Don't Mean Shit' by Pantera .
#5 Time machine question B) It's 1983... Kenner executives are giving you the power to make any SW themed toy you like - What do you make ?
1983 ? Well back then I would have asked them to make one Star Wars vehicle and one only ... The Jawa Sandcrawler . It turned out that they did make one ... D'oh ! I didn't even know this until about 1998 when I bought Steve Sansweet's Action Figure Archive . In defense of my childhood ignorance , I don't think they actually released a Sandcrawler over here .
#6 Recently you were crowned the of the TIG Detail Game... how has your new found celebrity lifestyle changed you after your well earned victory ?
Unfortunately Mr. 7 it hasn't had the life changing effects I was hoping for . It's made me want to collect MOC's... which is bad (I'm that skint that mugs tramps remember ?) I was hoping that the "Grand Moff" status below my name would have at least been changed to "Detail King"  (hint, hint) but that never happened
 . I have now taken to drugs and booze (more than normal) to camouflage the pain... but hey , that's the celebrity way right ?
FX-7 Edit :
Alex before his TIG Detail Game victory ...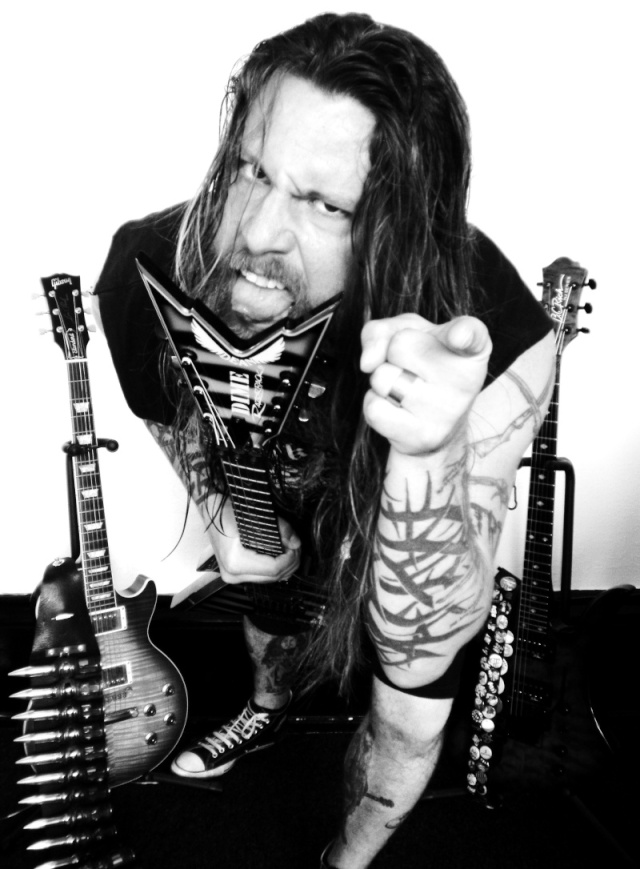 and after ...
oh how the mighty have fallen
#7 Which single SW character would you like to have seen released that was never released during the vintage line ?
I'm gonna be boring hear and say what the majority say : Like most , as a child I couldn't quite understand why Tarkin , Uncle Owen or a Rebel Fleet Trooper had never been released . These were all considerably more significant characters than the likes of Snaggletooth (who I could never even find in the damn film ! ) .
 My favourite character was Han and my brothers was Luke , so , I got the Han's and he got the Luke's . There were only a couple of exceptions - he had the original Han and I had the Bespin Luke and Hoth Luke . One day my dad came home with a Luke Stormtrooper for my brother and a Han Carbonite for me - I was happy but couldn't help thinking that the Luke Stormtrooper was the coolest figure ever . Like most kids probably did , I waited for the Han Stormtrooper figure to be released and it never happened . I wanted a Han Stormtrooper figure more than any other toy ever in my life - at some point I will get around to making a custom myself !
#8 What's the weirdest/most fun SW item in your collection ?
I only collect loose figures and variations . I don't really have anything too weird , so probably the few factory errors I have would fall into this category . My non sonic welded RR Tri-Logo Fett is by far the coolest ! A Bespin Leia with a scar on her face from a paint spray error , a Bespin Luke with a unpainted belt , a Bespin Luke with no leg markings and a Imperial Dignitary with an unpainted hand . I also collect Bespin Luke Lili Ledy overstock . I have a head with painted hair but no eyes - it is actually an error overstock head as the eyes where painted before the hair and it's probably the only one of its kind .
#9 Tell us a little bit about your Bespin Luke focus ... What was your original attraction for young Skywalker and when did this torrid love affair start ?
Well I guess you could say that it all began on the 25th of December 1983 . If you back up a little , to the picture in the first question , and look at the enlarged part - who can you see under the Bespin Guard already torn from his card ? Like most people from my generation , my toy collection suffered at the hands of parents wanting to clear out the clutter and the rising boom of the car-boot sale . The fate of my figures was slightly different though , mine were taken to a second hand brik-a-brak shop owned by a friend of my Mum . The advantage was that what didn't sell was returned ! This consisted of 54  poor condition incomplete figures .
 Me and my mate used to make daft films and decided to make a Star Wars parody using the figures , but we lacked most of the main characters . A month or so later a friend of my brothers , who had been collecting the modern Star Wars figures , asked if I wanted to buy his collection . He was expecting twins and needed to free up his spare room so I bought them and continued the collection .
 About 1998 a Toy shop opened where I live that sold vintage and modern toys (mainly Star Wars) . There were loads of beater figures for a quid each , and while only collecting modern , I thought that maybe I could piece together a full set of vintage beaters with 54 I already had . One day I went into the shop and there on the shelf were two mint and complete Bespin Lukes (1 blonde hair and 1 brown hair) - I couldn't resist so I bought them both . From that point on I couldn't settle for beaters any more and I had to have a mint full set . It was Bespin Luke that started my vintage collection as an adult really - how it became what it is I don't really know... I just saw more variations and bought them and so on .
 During the slow build of my collection there was one question that had bugged me endlessly : Where did the V.2 lightsaber originate ? It was the asking of this question (and trying to answer it) that ultimately lead to other questions - Forget the lightsaber , where the hell did all these goddamn variations come from ? This is how the research began...
 It's probably worth mentioning that Bespin Luke is not my favourite figure and never was , sometimes things like this just happen . I believe that this is how a true focus happens , it finds you , you don't find it . Pictured below is my army and they all are different in some way . The beater at the bottom right is my childhood collection figure from the first picture .
There is actually two figures missing from the Bespin Luke pic : my custom figure , which I'm in the process of re-hashing and a Poch Hybrid figure , from Kenneth , which arrived today . I'd already packed them all away and couldn't be arsed to get them all out again !
FX-7 Edit :
Check out the Generals full Bespin Luke Limelight here :
https://www.imperialgunneryforum.com/t5449-my-bespin-luke-limelight-research
#10 Off Topic Music Question... Alex , we know that you play the guitar ...

Will you tell us when & what first inspired you to pick up your Axe ? What are your biggest musical influences ? Please list Top 5 favorite (or more) Guitarists of all time ...
I got my first guitar when I was ten and have been playing ever since . I did have several years break in my early to late teens to undergo a series of experiments with, drugs, alcohol and women .
I love rock and metal and always wanted to play in a band ever since I was a kid . I've played in several over the years but they actually cause more stress than anything else . The last band I was in was not a metal band , but did have some real potential . Unfortunately the lead singer , who was the real heart of the band , got offered a really good job and moved away (so the band ended) . Since then he has written a couple of tunes for a kids t.v. show and keeps asking me to co-write with him - but he lives quite far away so I've never gotten around to it and he's also chronically unpredicatable . I am currently working on some music for a Metal band I plan on forming and country album about Billy the Kid I've been writing for about 10 years . A mate of mine has also asked me to join his blues band so , hopefully , I will be back up and running at some point... in some way . This is the only video I have handy... it's about Billy the Kid's first kill . This is the first song I wrote for the album - It's a bit rough and I can't sing for shit .
My top guitarists of all time are:
#1 – Slash – He's the greatest guitarist that has ever lived.
#2 – Dimebag – The craziest guitarist that ever lived and founder of the extreme harmonic squeeeeeel! R.I.P. buddy!
#3 – Randy Rhoads – the original.
#4 – Jimi Hendrix – The original original.
#5 – Kerry King – Fast, bald, beard, mental!
Zakk Wylde , Gary Moore , Billy Gibbons , Jeff Hannerman etc. etc.
I'm done…. Now get that goddamn grabby hand thing outta my arse!
FX-7 Edit :
The Generals top 5 Guitar Gods in toy form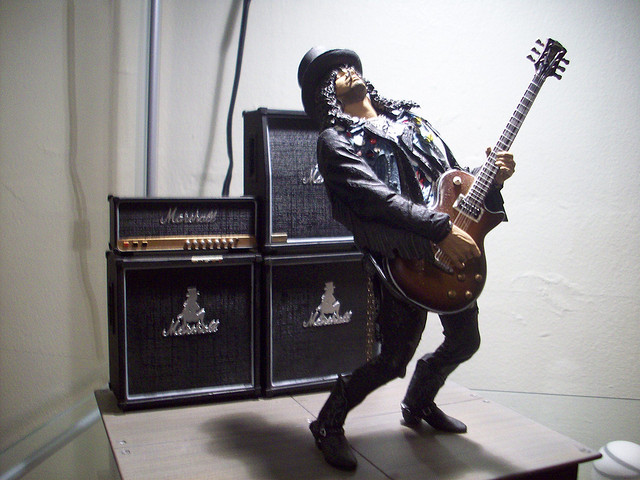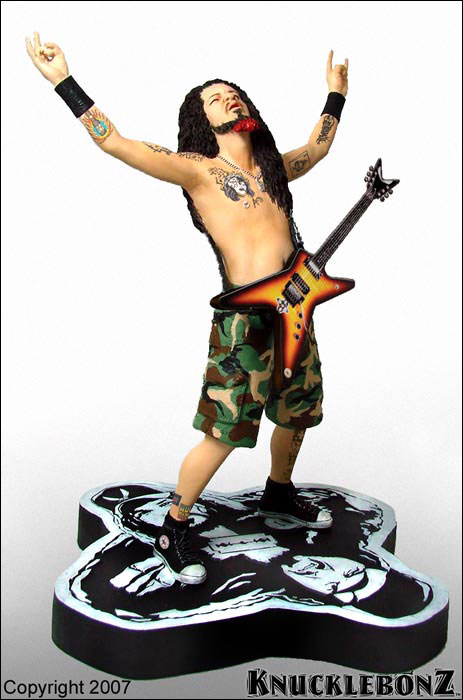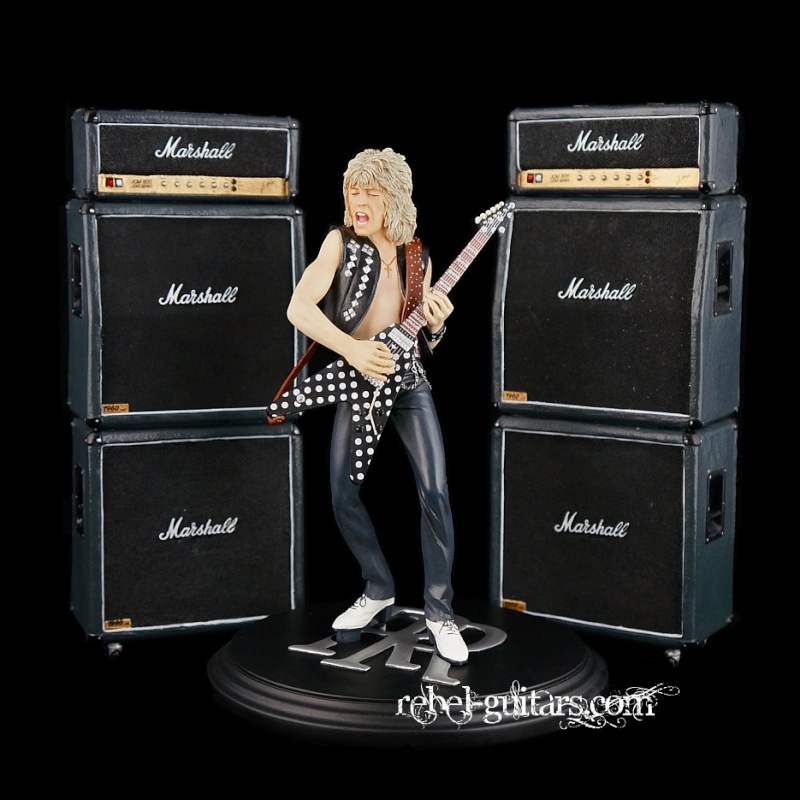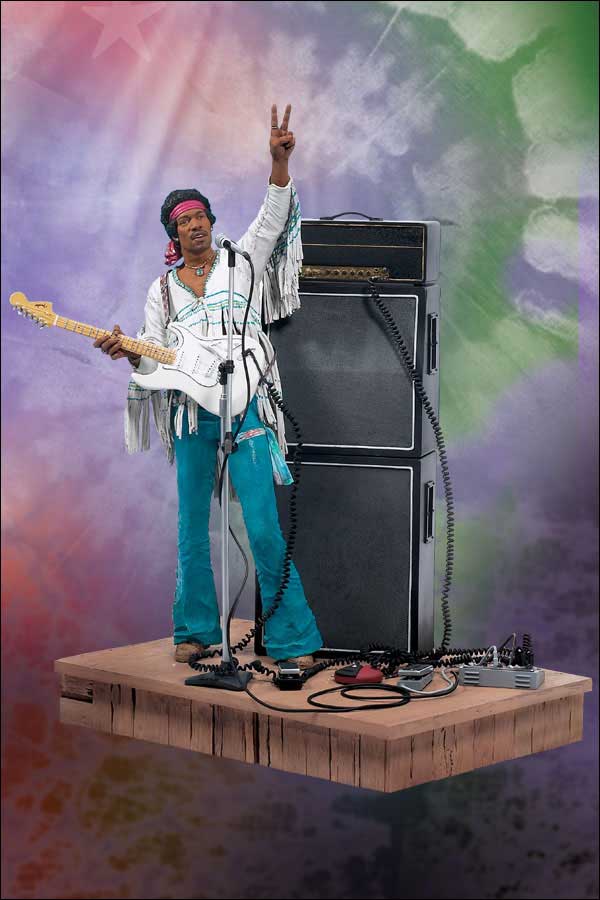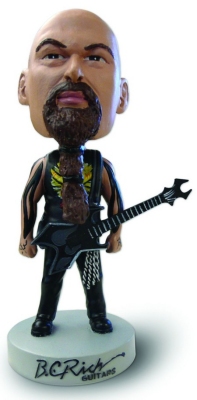 Excellent answers Alex


Thank you for your participation - Please collect your complimentary popsicle and hemorrhoid pillow as you exit ...

Now get the hell out of my exam room and send the next victim , er ... Patient in