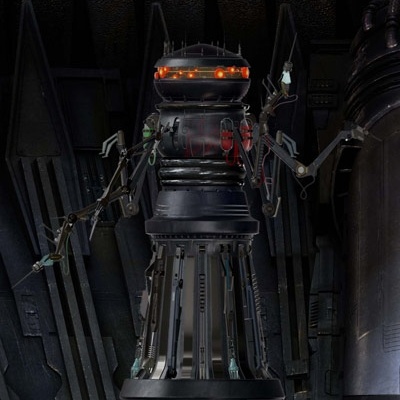 The TIG Exam Room
Please welcome the next TIG victim who has bravely agreed to take the probe ...

He has been tied up , drugged up and his butts up
TEST SUBJECT # 20

Screen Name: Chris Coney
Real Name: Chris.75
Location: Cornwall U.K
Special Powers: pretty nifty with a lawn mower (most of my lawns at work are very steep banks)  
Chris , thank you for your cooperation , let the probing begin ....
#1 What is your favourite SW memory ? (film or toy line)
My favourite Star Wars memory when I was a kid has to be , one Christmas , getting to open an AT-AT , a Jabba the Hutt playset and several ROTJ mocs (including a Luke Jedi) - all on the same day !! I had previously bought the first twelve figures , loose , from the girl next door for five pounds . That got me into the toy line , but opening the brand new toys on that Christmas day , was what got me really hooked on collecting . 
FX-7 Edit :
A wee Chris on that faithful Christmas day ...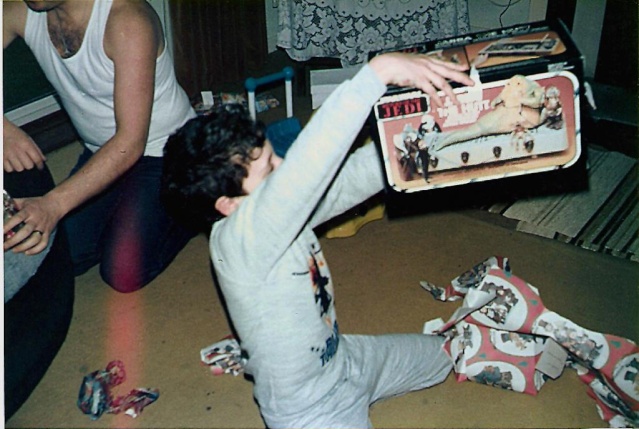 sporting his Blue Thunder pajamas
#2 Other than Star Wars , which other toy line do you collect or would like to collect ?
I don't collect any other toy lines as I don't really have the room or the budget - lol !! But , if I was to collect any other toy lines , it would probably be vintage Tranformers , Thundercats or MOTU figures . My boy got some new Transformer toys for his birthday recently and I think I've enjoyed playing with them more than he has - lol !! 
FX-7 Edit :
Thunder , Thunder , THUNDERCATS HOOOOOOOO !!!!!!  
#3 If you had to choose 3 things from your collection as your favourites, what would they be and why ?
Oooh this is a tough one... I have sooo many favourites in my collection
If I had to choose , then firstly , it would have to be my Palitoy Death Star playset ... not just because its a fairly rare piece , but also because I spent so many hours of my childhood playing with this awesome toy . Its pretty amazing that its in such good shape considering the amount of play it recieved... I still even have the box .
Secondly would be my loose Imperial Shuttle - I didn't get this piece until the early nineties when I would have been around 15 or 16 . It was fairly pricey , even then , as they were quite hard to come by in the U.K. - I remember saving up and paying it off over a few months . An old vintage toy seller in my local town had a shabby looking little shop filled with vintage star wars stuff and he kept it on reserve for me until I paid it off . I remember being so over the moon when I finally got to take the shuttle home (having wanted one for so many years) and it was my first serious investment into collecting Vintage Star Wars .
Thirdly was a more recent Ebay purchase a couple of years back... my loose radio controlled Sandcrawler . I had wanted a Sandcrawler since I first saw it in Steve Sansweets price guide back in 1995 . I was so happy to have won that auction (at a pretty good price too !) . The only downer is I don't have a remote for it yet - but its still so cool to turn it on and watch it trundle off down the hallway . 
FX-7 Edit :
Chris's Favorite toy ...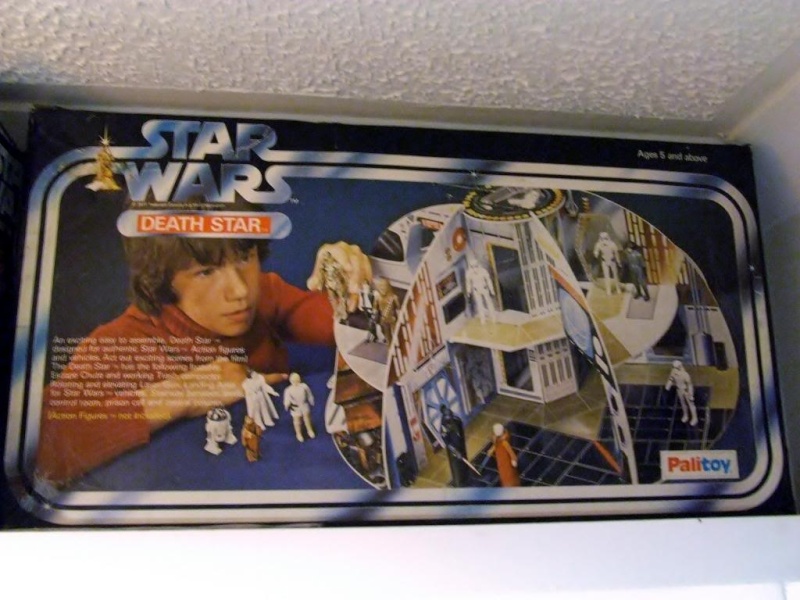 #4 What song would you perform at a Karaoke ?
erm I'm definately no singer !!!  The only time I might do it would be if I was absolutely off my face with a load of other drunken dudes . The song would probably be 'I Used To Love Her (but i had to kill her)' by G'N'R . 
FX-7 Edit :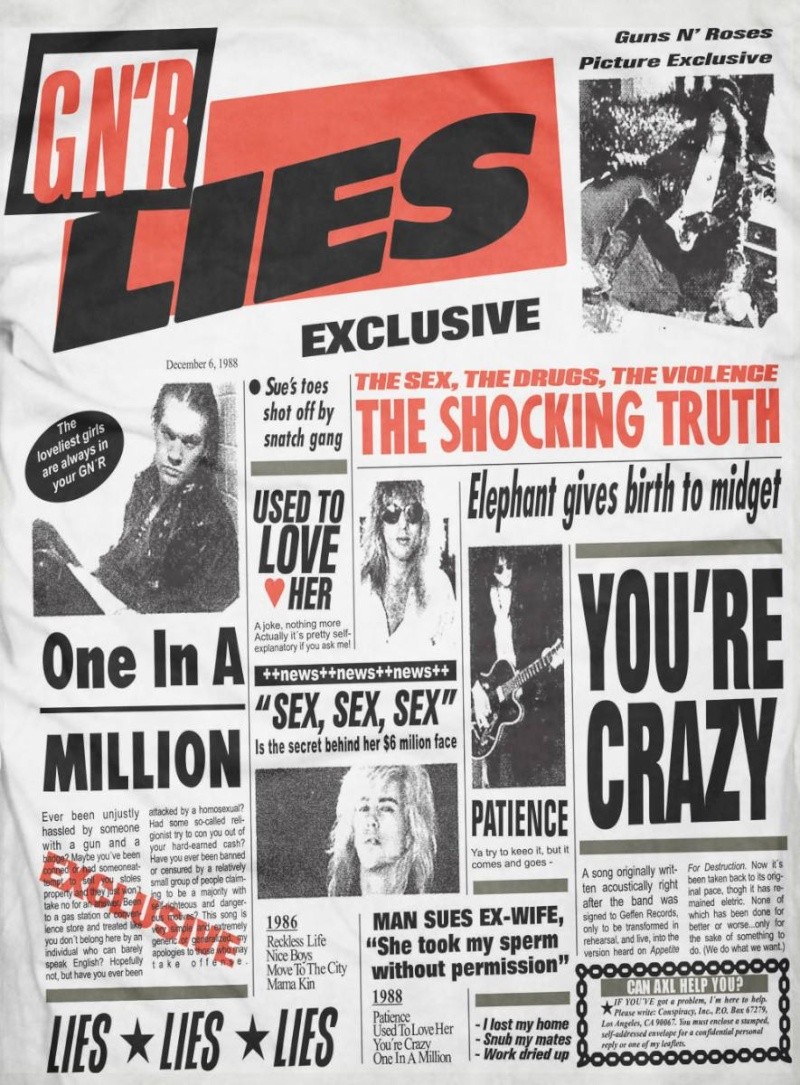 Could this be a unknown 5th member of G'N'R ???
Is it Kirk Hammet  ??? 
or could it be our very own ... Chris Coney
#5 Time machine question - It's 1983... Kenner executives are giving you the power to make any SW themed toy you like ... What do you make ?
Its got to be Jabbas Sail Barge for me too . That thing would have been a damn awesome toy if kenner got the scale right and made it big enough . I always thought that Lukes T16 skyhopper model in ANH looked pretty cool too (which they did bring out later on in the POTF 2 line) . 
FX-7 Edit :
Chris and his Wife can actually travel through time ... here's a glimpse of their recent journey back to the 1950's :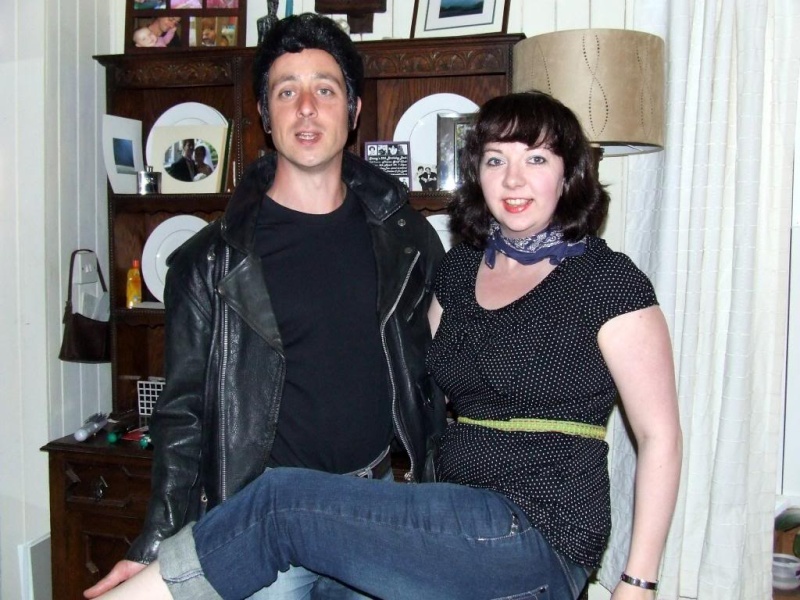 Chris has requested that we kindly address him as "Fonzie" or simply "The Fonz" from this day forward
#6 So far, what parcel have you opened from the postman that has put the biggest smile on your face ?
It would have to be a recent parcel from Oscar . It contained a mint ROTJ 65back Vader moc , a very nice condition loose 'Taiwan' only coo Vader -complete with all Taiwan accessories . Oscar also threw in a load of other Vader variants as a gift... including a 'Made in Hong Kong' coo Vader - that was one awesome parcel , thanks again Oscar
#7 Which single SW character would you like to have seen released that was never released during the vintage line ?
I always thought they could have produced a lot more of the Cantina Aliens from ANH like they did with Jabbas Palace.
Like Paul , for me , it would have to be the Cantina Band. 
FX-7 Edit :
a few cool custom figures of Cantina Aliens that should have been ...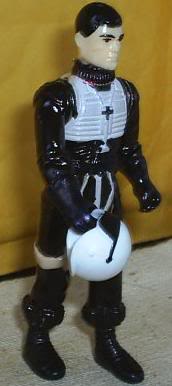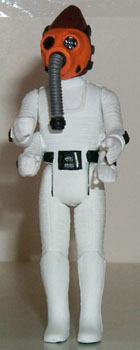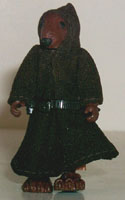 #8 What's the weirdest/most fun SW item in your collection ?
Unfortunately I don't have much in the way of oddball stuff in my collection yet . Nothing weird as such , but Larry did send me an unopened pack of vintage 'Topps' ESB chewing gum and photo cards recently (the blue pack with Vader on the front) . They are really cool... although its damn hard to resist opening the pack to try the gum and look at the cards - lol ! My most fun recent item would be my Kenner Droid Factory playset . My boy and I enjoy playing / building droids together with it and playing with my At-At -which he absolutely loves ! 
FX-7 Edit :
If you ever decide to open those cards FX-7 calls dibs on the gum
#9 Tell us a little bit about your Vader focus ... What was your original attraction for our Dark Lord and when did you start your journey down this dark path ?
Well for as long as I can remember I've always thought that Vader was just the coolest villain out there . I've always been much more into villains than hero's , as they are not tied down by morals and can do what ever the f#ck they want ! That iconic skull like mask , the scary breathing and that deep menacing voice always gave me the shivers as a kid . I always thought it was cool that he could choke a guy just by looking at him  
My loose Vader focus is still relatively new... I just started around a year ago . Vader had always been one of my favourite figures growing up - when your a kid you gotta have a baddie in your Star Wars collection . We all know Vader is the ultimate badass !  
I knew I wanted to start a focus - it was  between Vader , Luke Farmboy and Boba Fett . I was put off by Luke Farmboy because its quite hard finding nice minty white figures - I knew that I would probably end up going through a lot of rejects from Ebay before finding a good one . Boba Fett I figured would be too expensive of a focus for now but , a nice minty Vader complete with original saber and cape , can still be bought for fairly reasonable prices . Another attraction was the fact that there are so many Vader variants out there to collect and I wanted a focus that was gonna last me some time and hold my interest . I currently have most of the loose figures on Wolff's guide and even a couple that are not currently on his guide . I'm still after the big variations though - Glasslite , Takara , Poch and Top Toys . Once I have a couple more of these rarer figures then I would like to focus more on increasing my Vader moc collection . 
FX-7 Edit :
Chris loves him some Vader...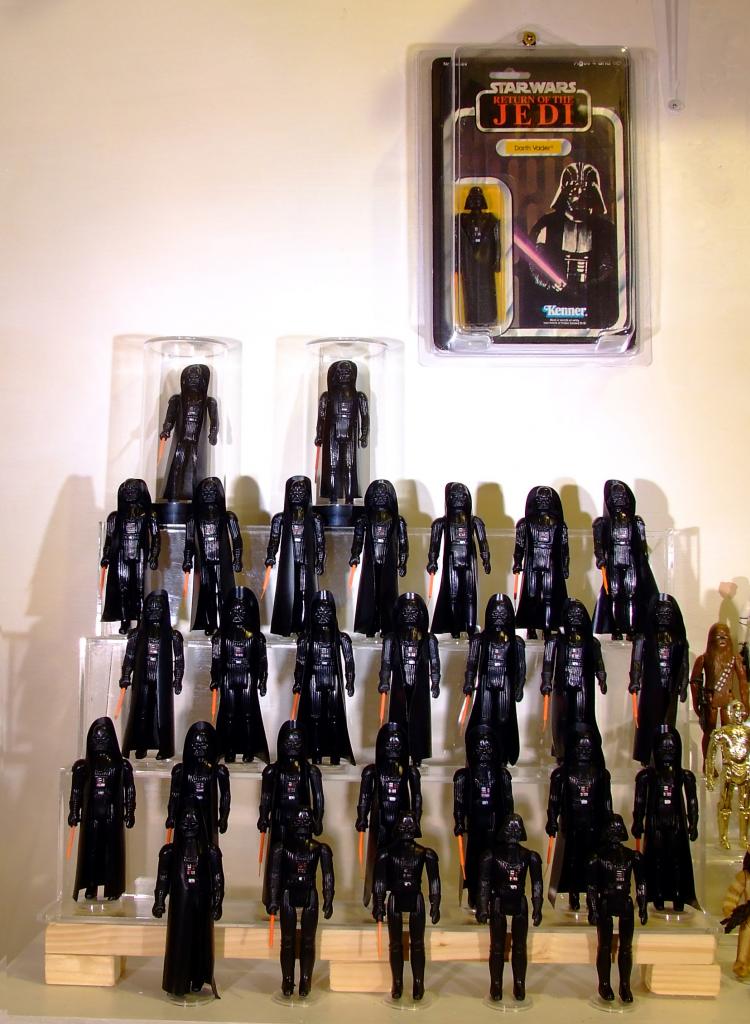 Check here to see Chris's full Figure Limelight :
https://www.imperialgunneryforum.com/t5373-chris75-limelight
#10 Do you have any other hobbies ? What are they ?
Not really any other hobbies as such , but I am Head Groundsman and Gardener for a hotel complex . Gardening is a big passion of mine , although my own garden is a little neglected due to my work commitments . I only have one day off work a week , so , the last thing I want to do on my day off is more gardening - lol !!  I keep a greenhouse with some nice exotics in it , a few houseplants , orchids and a Bird of Paradise plant .
Again , not really hobbies but more like typical bloke stuff : I love watching movies , surprisingly , sci fi being my favourite genre . Listening to heavy rock and metal music... although I would like to see more bands live . I like to keep in shape , as my job is fairly physical , so I excerise a bit too . I enjoy photography as well , although my camera is pretty basic and has a fixed lens . I want to upgrade it but I keep getting distracted by too much Vintage SW goodness !
I really enjoy photographing my SW figures too
FX-7 Edit :
A little of Chris's green thumb at work ...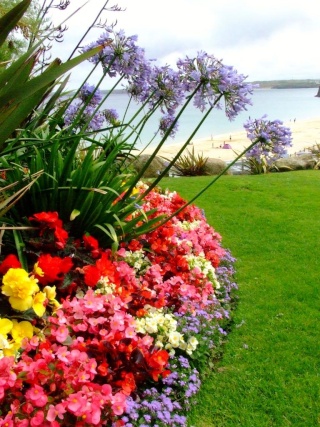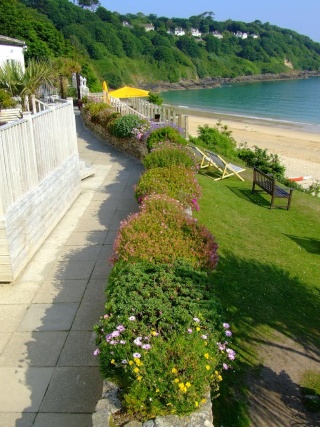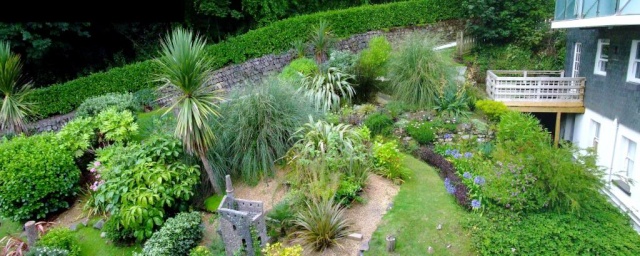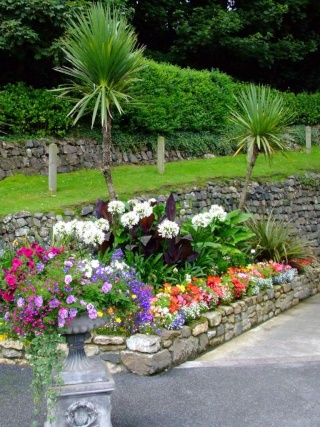 as a avid gardener myself I am truely in awe of Chris's skills
This concludes your probe - Excellent answers Chris


Thank you for your participation


Please collect your complimentary bag of ice as you exit ... Insert 1 cube rectally every other hour and then call me in the morning


Now get the hell out of my exam room and send the next victim , er ... Patient in