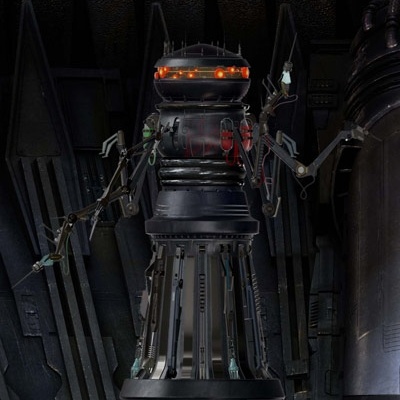 The TIG Exam Room
Please welcome the next TIG victim who has bravely agreed to take the probe ... a man known to give a few probes of his own , now has the tables turned  
TEST SUBJECT # 41
Screen Name: Bobbybobs
Real Name: Christian
Location: The Hague, The Netherlands (but from Sydney)
Special Powers: Raging ADHD – gives me the power to annoy the hell out of my enemies.
Greetings Christian , thank you for your cooperation , let the probing begin ....
#1 What is your favorite SW memory ? (film or toy line)
My first memory is falling asleep during the re-screening of Star Wars (I think in 1979) but my favourite memory was probably being blown away by the Battle of Hoth in ESB. I was so amazed that I drew the battle the next day at school.
**FX-7 Edit** :
Was it something like this ?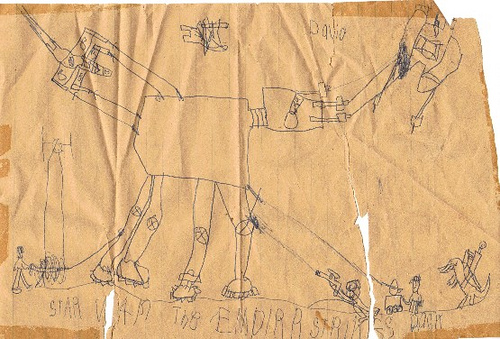 #2 Which SW character would you dress up as if you were attending a convention ?
Definitely Luke! I dressed up as him at a costume party when I was a kid and I actually look a little bit like him. My second name is 'Luc' as well so I guess it was destined!
**FX-7 Edit** :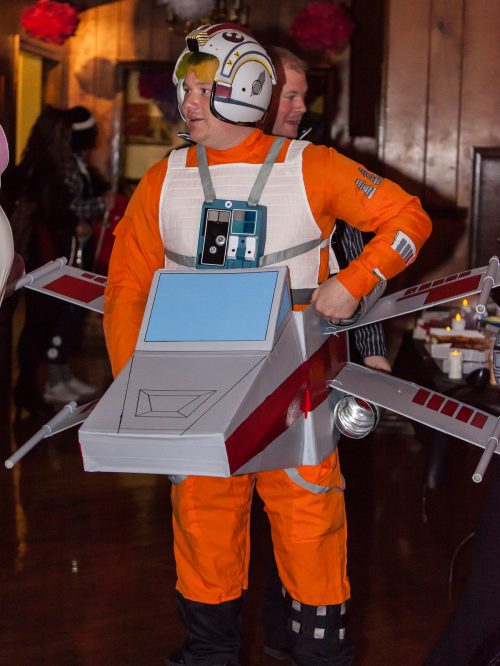 #3 Please tell us what your overall collection focus is and why you chose to concentrate in this area of collecting :
I'm thinning down my whole collection to focus simply on Luke MOCs, loose variants and bootlegs. Luke was always my favourite character and figure as a kid so he epitomises my whole connection with SW.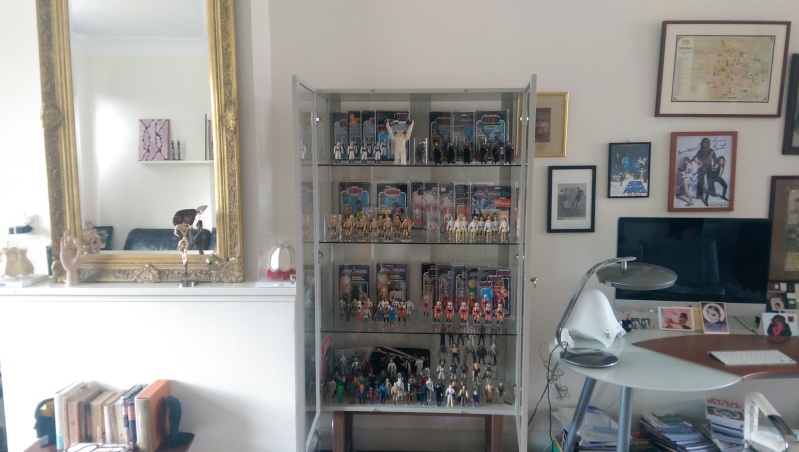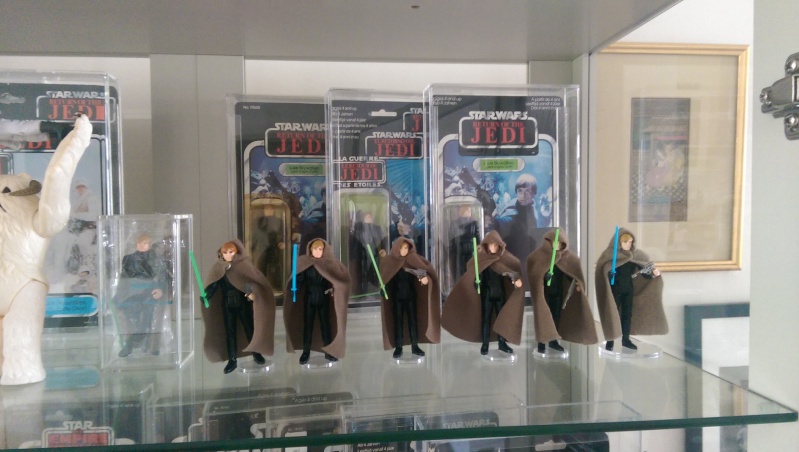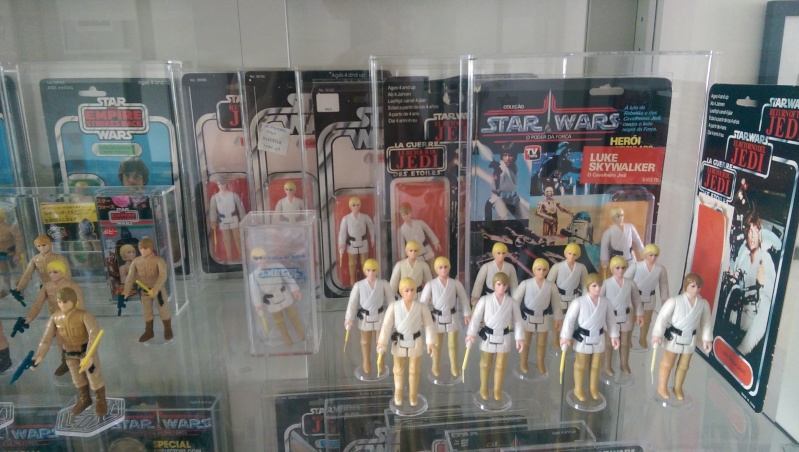 #4 If you had to choose 3 things from your collection as your favorites , what would they be and why ?
I would have to say my Glasslite Luke because the packaging is so cool – I mean how awesome does 'O Cavalheiro Jedi sound'?
I love my 65 back A Palitoy Luke Jedi with Clipper sticker. It's in perfect condition. I stumbled upon it so didn't have to pay a premium, plus I guess it's nice to have something connecting me to where I currently live.
Number three is difficult, but I'd probably go with my 12 Back B Luke. It's not the rarest piece but it's just classic Star Wars and really what started it all.
#5 What song would you perform at a Karaoke ?
Haha what a random question! Well I spent a lot of time in Japan so the question isn't hypothetical! My favourite karaoke song is a Japanese one by 'The Bluehearts' called 'Linda Linda'. It's a song about a sewer rat!
**FX-7 Edit** :
#6   What's the weirdest/most fun SW item in your collection ?
I'm a pretty strict collector so I don't really have any oddball items. I guess my strangest one is my Toy Toni Snowtrooper with iron marks and dirt inside the bubble!
**FX-7 Edit** :
Just in case there is someone who missed the "Toy Toni" scandal  
https://www.imperialgunneryforum.com/t6544-the-general-mills-45-back-palitoy-non-factory-sealed-discussion
#7 Which SW characters , creatures , vehicles or play sets would you like to have seen released that was never released during the vintage line ?
This is easy! Why the hell didn't they make Grand Moff Tarkin!!!! I know there were some plans but really some of the insignificant characters that were turned into plastic still perplexes me. I would have liked to have seen the Lars Homestead as a vintage toy but I guess the play-ability level wouldn't be so great.
**FX-7 Edit** :
What could have been better then torching the Lars Homestead ?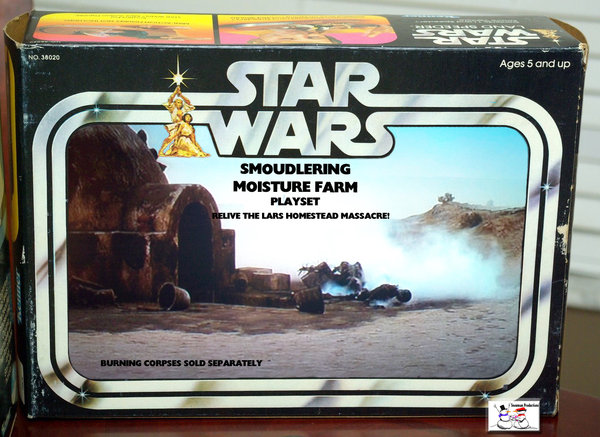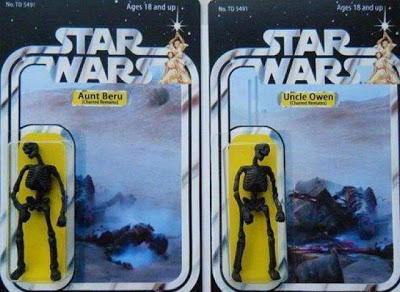 #8 What advice would you give to a collector just starting out in the hobby ?
God where do I start? For me, this hobby should be about fun, that's why they call it a hobby and not a job. Don't do it for money, don't do it to have the biggest collection on forums. Do it for the love of it. I would also tell them to respect their fellow collector and be as honourable as possible. I love the relationships I build with collectors as much, if not more, than I love the collectibles. Finally, I would tell them to do their own research and don't feel entitled to all of the amazing knowledge that has been collected by those who have come before us.
**FX-7 Edit** :
Great advice  
We should all remember to ...
#9 Other than Star Wars , do you collect any other toy lines ?
I don't collect any other toys. I have thought of moving into some superhero toy lines but my suffering wife is pretty quick to nip that in the bud.
**FX-7 Edit** :
FX-7 wears the pants in this family ! When my missus comes out of the kitchen to nag I tell her to "get back in there and make me a nice warm glass of hydraulic oil and STFU !"  
Just don't tell her I said that  
#10 Please tell us more about your Star Wars Blog and what made you decide to start it ?
The blog is called Vintagestarwarscollectors.com and basically focusses on the collectors, rather than the toys themselves. A lot of the content involves interviews with collectors and collection limelights but I also post my thoughts on the philosophy of vintage SW collecting.
I'm doing this to raise awareness about the eclectic range of individuals who make up the collecting community and hopefully, in a sense, to give something back to the community that has given so much to me.
I'm also about a third through writing a novel so I thought this blog would also give me some practice at writing for an audience.
So far I'm loving it and the support from the community has been amazing. It can be a struggle sometimes, especially with the daily dramas I witness in the facebook groups and the ongoing scams but I manage to maintain my positivity thinking.
I want to thank TIG not only for giving me this opportunity but also for the support I've received here. I don't post enough but I will be in future. You really are a nice bunch of people!
**FX-7 Edit** :
http://vintagestarwarscollectors.com/
This concludes your probe - Excellent answers Christian


Thank you for your participation  


Please collect your complimentary Power Converters as you exit ...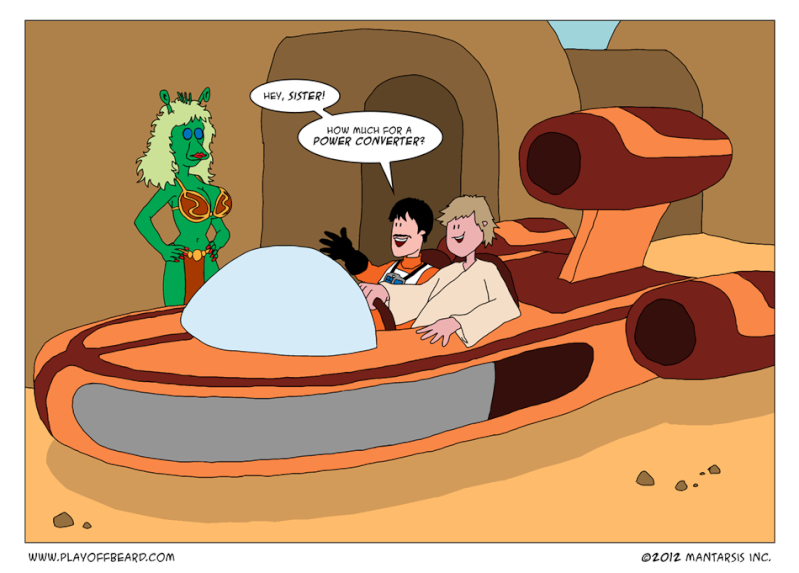 Now get the hell out of my exam room and send the next victim , er ... Patient in