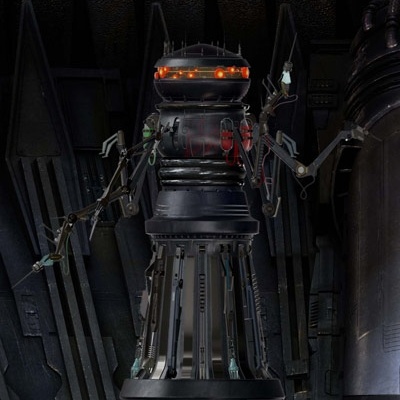 The TIG Exam Room
Please welcome the next TIG victim who has bravely agreed to take the probe ... a Swede with a need to bleed
TEST SUBJECT # 43
Screen Name: yeah-sus / yeahsus007
Real Name: Krille Soderlund
Location: Sweden
Special Powers: I never give up !!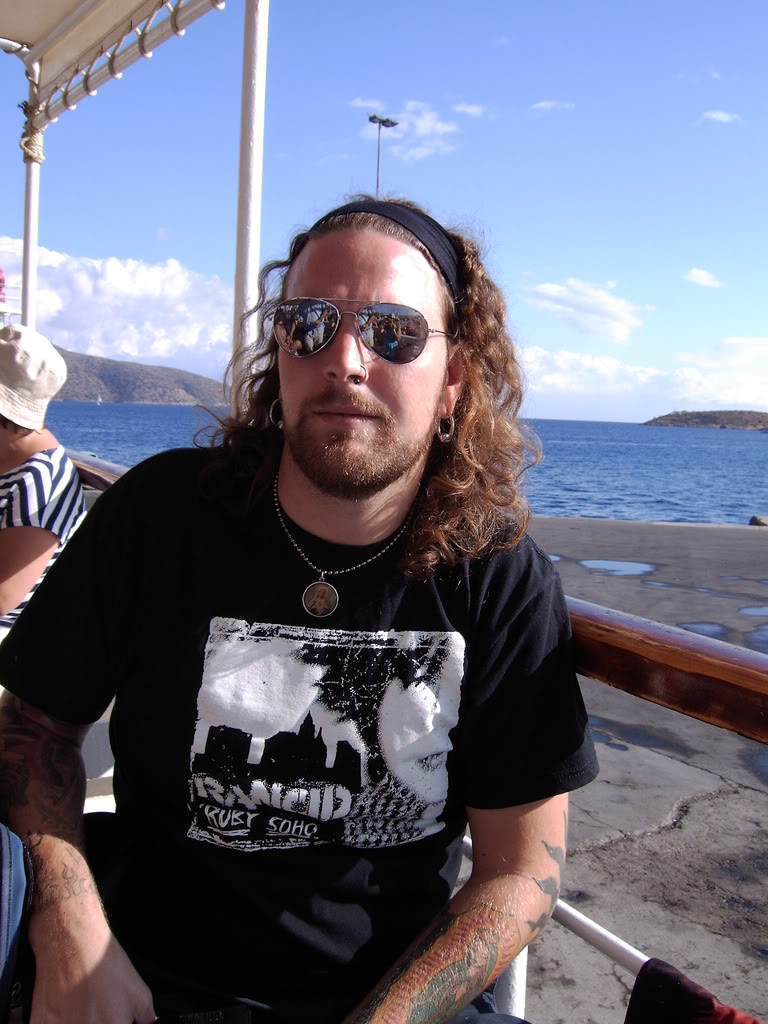 Hi , I am Krille from Sweden . I'm 38 years old and I have die hard vintage Star Wars collector for 10 years now .
Right now my main goal is a full set of vintage moc's but I'm trying to get one of every SW toy from the 78-85 era in my Collection .
My favourites are the European and Swedish sold stuff and of course the unique pieces like read a longs, adds and posters .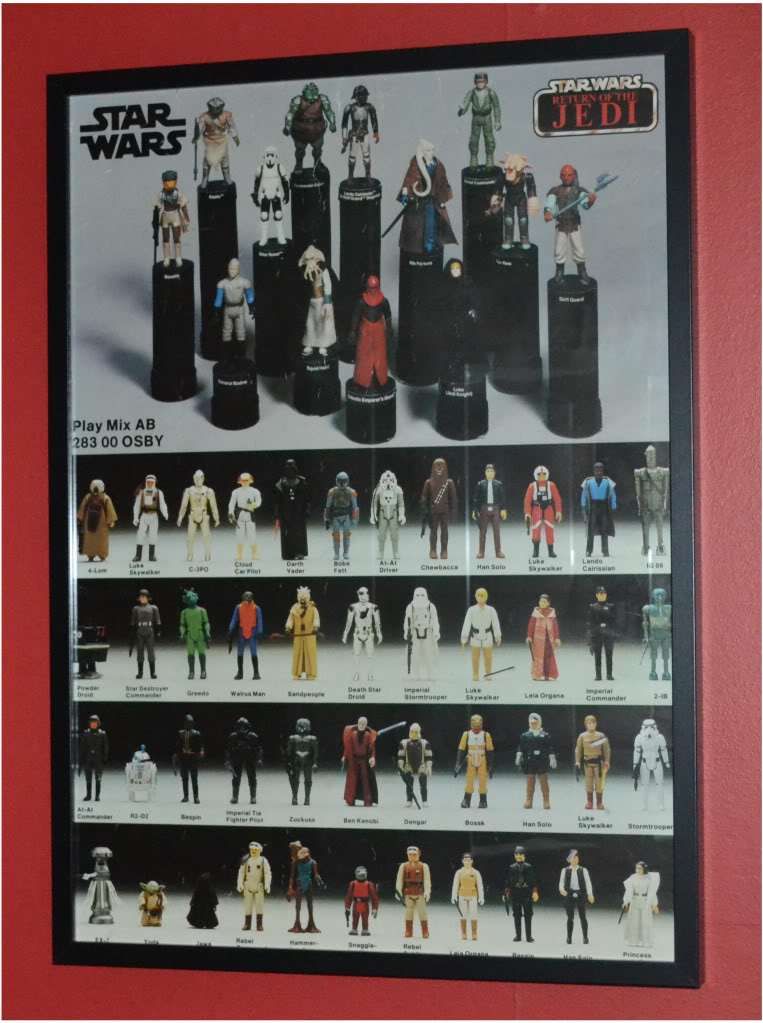 Greetings Krille , thank you for your cooperation , let the probing begin ....
#1 What is your favorite SW memory ? (film or toy line)
Me and my friends used to bring our toys to school and build up a sw universe in the Wood nearby
I chose that memory but I have hundreds of them
.
**FX-7 Edit** :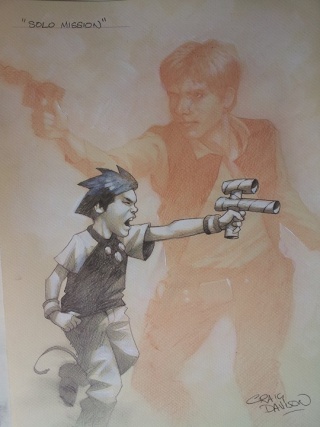 #2 Which SW character would you dress up as if you were attending a convention ?
At a Convention my main goals are to meet friends , haggle to get some SW stuff I don't already own and drink
.
Once I dressed up as a Jedi at a friends 40th birthday party
**FX-7 Edit** :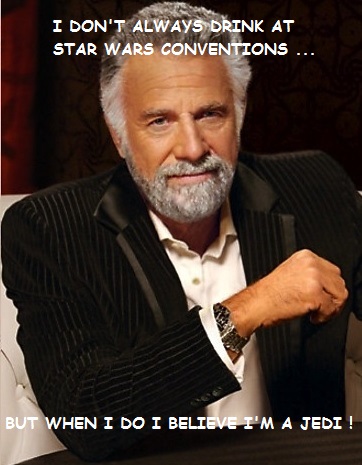 #3 Please tell us what your overall collection focus is and why you chose to concentrate in this area of collecting :
My main goal is one loose and one in box of everything vintage but for the last few years I have mainly focused on mocs .
I think I need about 20 more for a complete run of vintage mocs (except variants)
**FX-7 Edit** :
A link to Krille's Limelight thread :
https://www.imperialgunneryforum.com/t3766-yeah-sus-collection-updated-pictures-november-2014
#4 If you had to choose 3 things from your collection as your favorites , what would they be and why ?
#1 : My Palitoy Vader moc with Swedish price sticker ...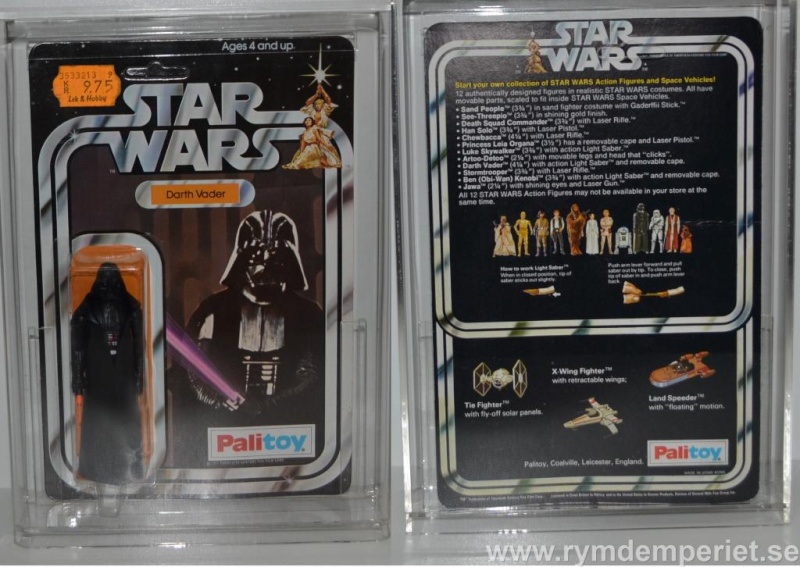 #2 : What's left of my childhood toys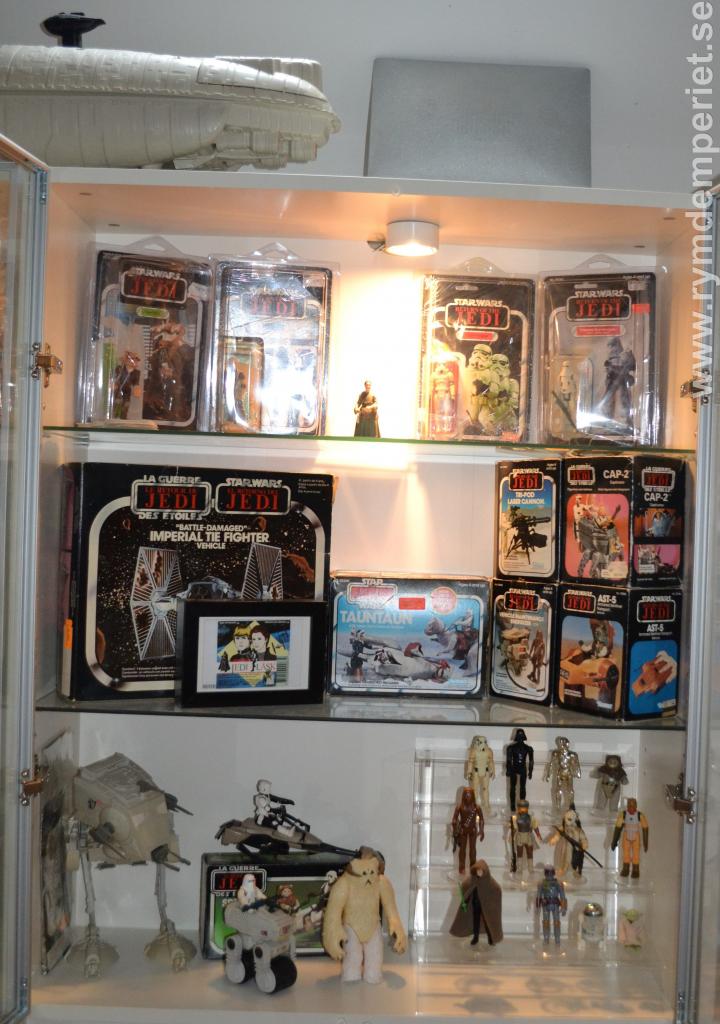 #3 : My vinyl caped Jawa . I bought it 7 years ago and it was my first really expensive buy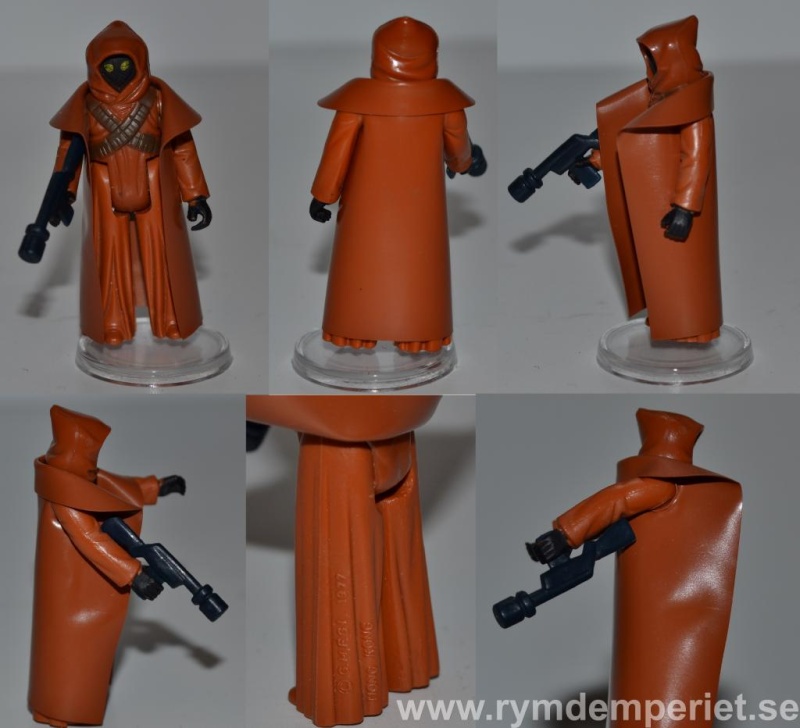 #5 What song would you perform at a Karaoke ?
"Don't You Ever Leave Me" by Finnish glam band Hanoi Rocks
#6 What's the weirdest/most fun SW item in your collection ?
I'm dead serious about my collecting and I don't have anything really weird :scratch:
but I love my German Darth Vader shop display with light up eyes ...
**FX-7 Edit** :
#7 Which SW characters , creatures , vehicles or play sets would you like to have seen released that was never released during the vintage line ?
I can't understand why they never made a Rebel Soldier or a Tarkin ?!?
#8 What advice would you give to a collector just starting out in the hobby ?
Take your time , educate yourself and make friends
Collect what you like and remember this is not a competition
**FX-7 Edit** :
True , why do humans tend to make everything a competition ?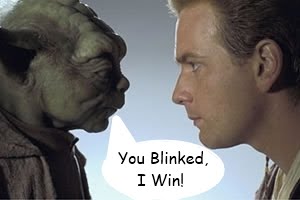 #9 Other than Star Wars , do you collect any other toy lines ?
No , I don't have room and finances for anything except SW .
**FX-7 Edit** :
#10 Do you have any other hobbies, and what are they ?
After becoming a father in 2005 , my daughter and work take all my free time . I do try to hang out with my friends any spare free time I get
**FX-7 Edit** :
This concludes your probe - Excellent answers Krille


Thank you for your participation


Please collect your imaginary prize as you exit ...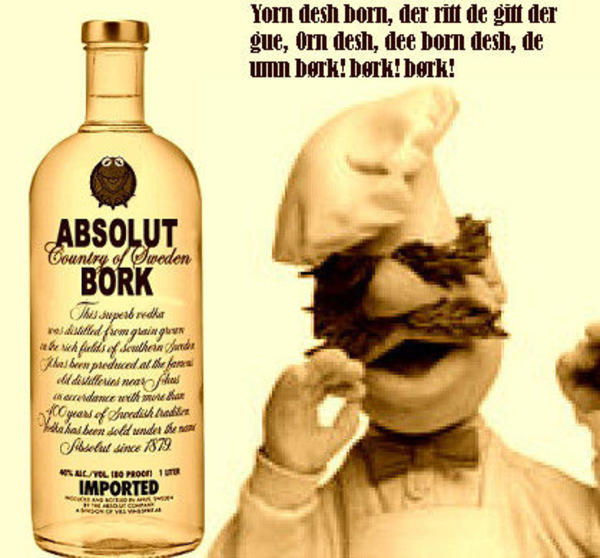 Now get the hell out of my exam room and send the next victim , er ... Patient in