You can also use the forum ServImg feature to
upload
photos.
1. When you want to add a photo when replying to or making a post hit the "Host An Image" button (circled in red on my screenshot)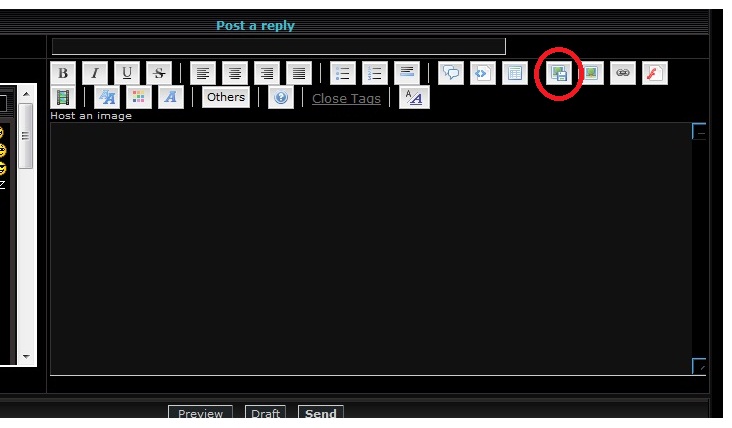 2. Hit the "Search" button to locate your photo stored on your own computer,
upload
then "Send"
Sorry.... my screen commands are all in French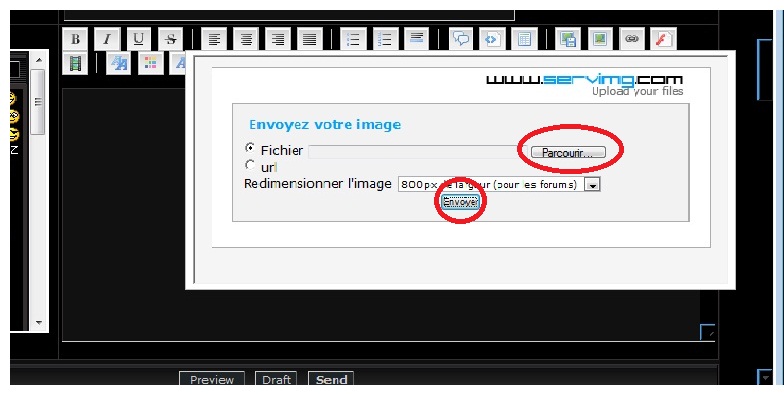 3. A new window will open. From here you can choose between 3 options.... thumbnail pic, large pic, or a link.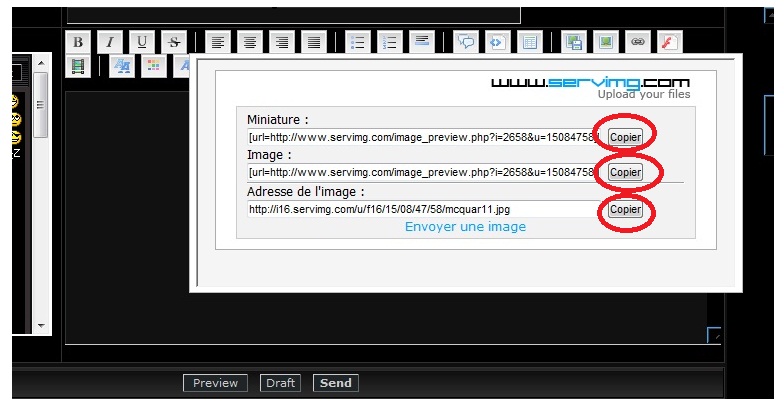 4. Copy the code and paste onto the blank screen area. Then hit the "Preview" button to see how your photo looks.
5. The "Preview" shows the size of your photo at the top of the screen.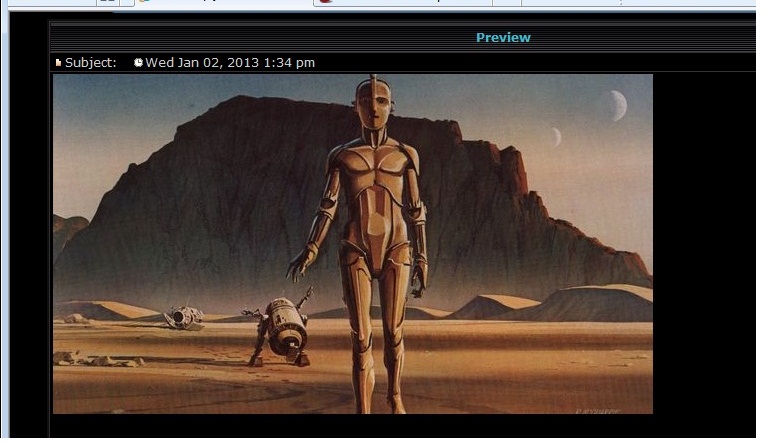 6. If all is good hit "Send"

_________________________________________________
Paul F,

thevintagetoyadvertiser.org 1970s and 80s vintage toy ads and other retro paperworks

imperialgunnery.com Vintage Star Wars action figure weapons and accessories guide