Kenner_Babe wrote:

how would you wear this bag in the bath? who has a belt to hook it to in the bath?


Hi KB, it's not meant to be worn in the bath (at least I don't think it was
lol )
It's just one of those SW gimmicky things back in the day.
it goes nicely with this shampoo...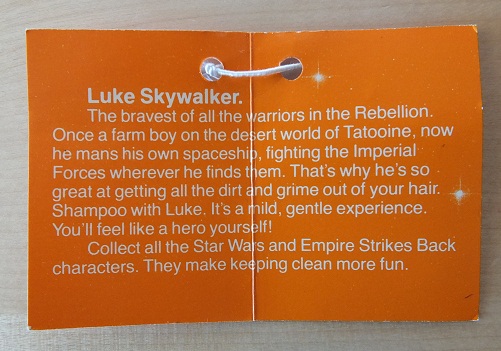 I think Luke was one of the most well-groomed characters in SW

_________________________________________________
Paul F,

thevintagetoyadvertiser.org 1970s and 80s vintage toy ads and other retro paperworks

imperialgunnery.com Vintage Star Wars action figure weapons and accessories guide