Hi Folks,
I did a bit of trading at the weekend with a friend of mine, and amongst the figures I got was a Farmboy Luke. Unfortunately he was without his weapon. Now for the sake of my collections photo archive, I always add a weapon and then just make a note of it in my 'accessory needs list'. In this particular case though the lightsaber would not fit in. I had a look inside the arm, and the hole was miss lined and too small to fit a saber through it, I tried a couple of the thinnist sabers I had but still absolutely no joy.
The figure in question is the mustard hair no COO version, and it got me thinking. In the past I've seen Tri-Logo Lukes packed with Bespin Luke sabers, so I had a look through some archive pictures and found several Tri-Logo Farmboy Lukes either packed with Bespin Luke sabers stuck in the hole or alternatively the correct farmboy saber, but instead of being in the arm, packed in bubble loose. All the figures like this where all Mustard Hair Lukes, and most probably the no COO versions. So I'm thinking that maybe these figures where either given the Bespin saber or packed with the original saber loose because the hole was too small, and therefore most likely a result of a dodgy mold.
The COO on this is the second no COO from the Hong Kong small family, and I just wondered if other people had one similar.
Here's the figure: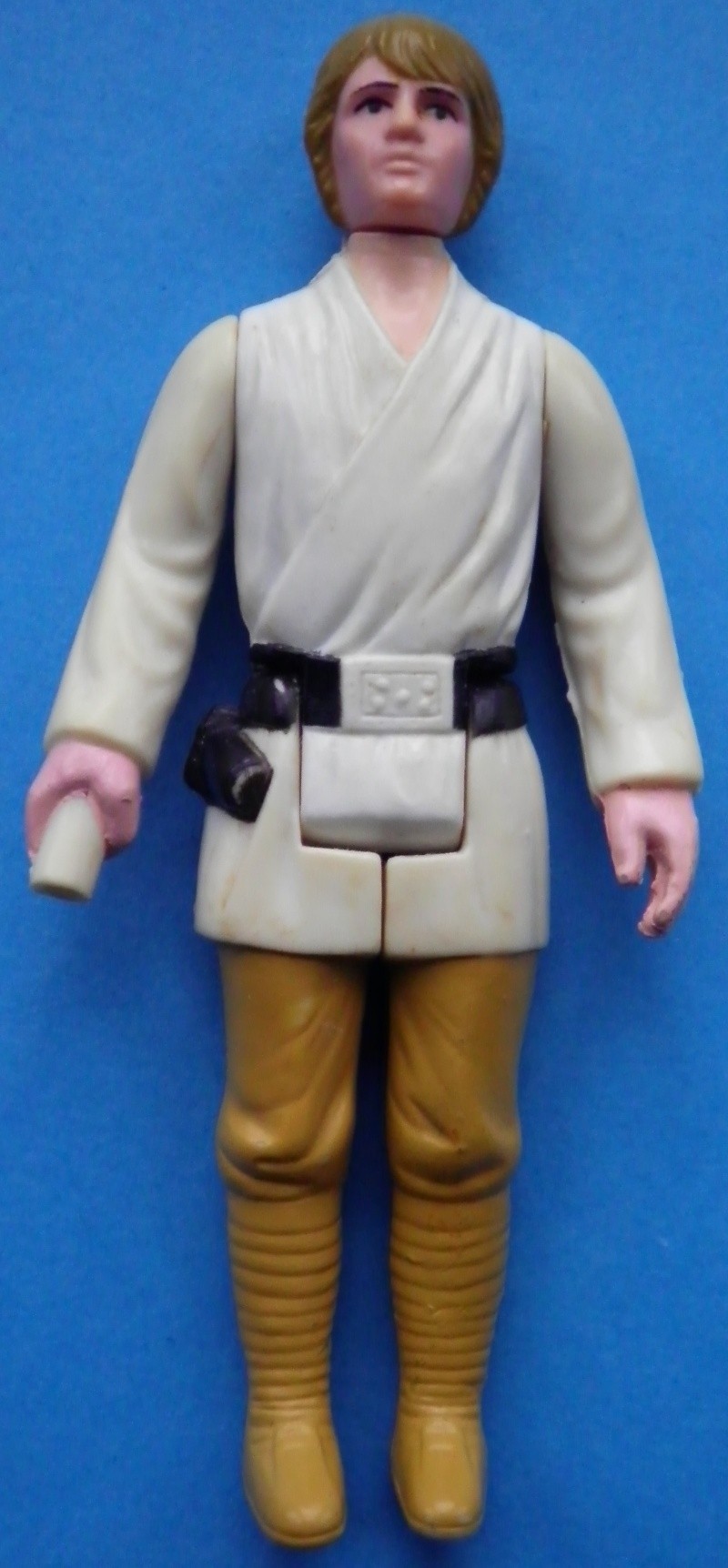 Here's the COO comparison, the figure in question is the one marked with the red dot: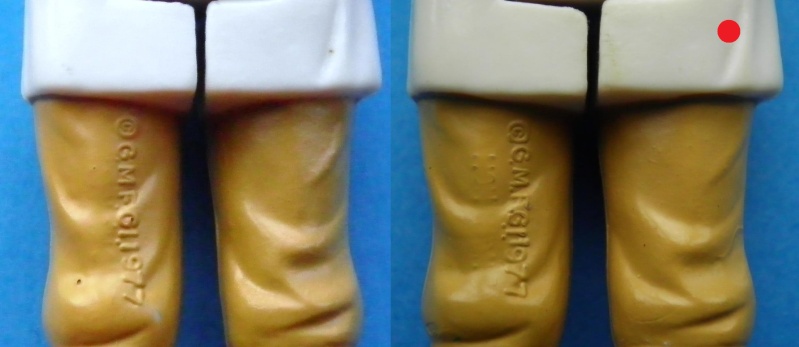 Here is the lightsaber hole:
Finally here is a comparison shot of the lightaber hole compared to a standard version (in this case, the counterpart no COO version:
Any thoughts guys :scratch: