Hi,
I was hoping I could get some help and opinions about the authenticity of a couple MOC figures I bought recently. They are not particularly rare figures, but wanted to confirm either way.
First up is the Snaggletooth. What concerned me upon opening the box and picking it up was how flimsy the cardboard was. The front is a really shiny gloss, while the back is really washed out -- like it's been photocopied several times from the original image before being printed.
The bubble lacks the "weave/waffle" glue pattern which also concerns me. It has what looks like tiny air-bubbles which I have read is a bad sign. Such a different look and feel to the usual Kenner ones that I know and trust.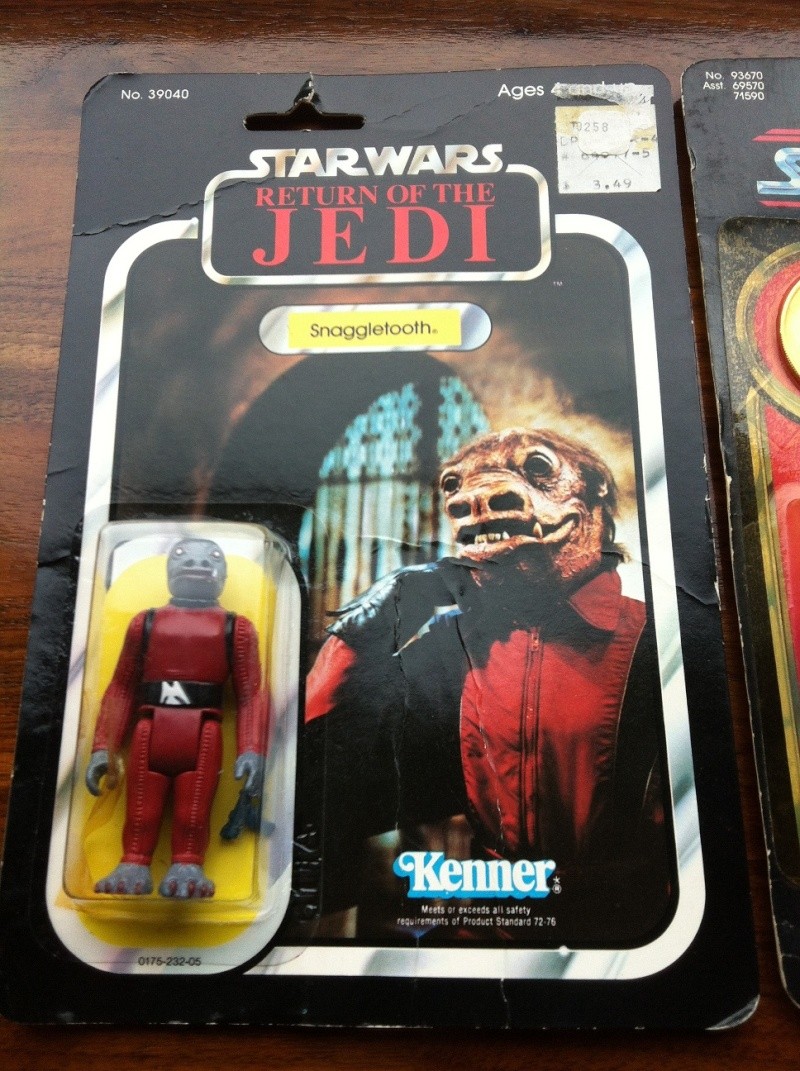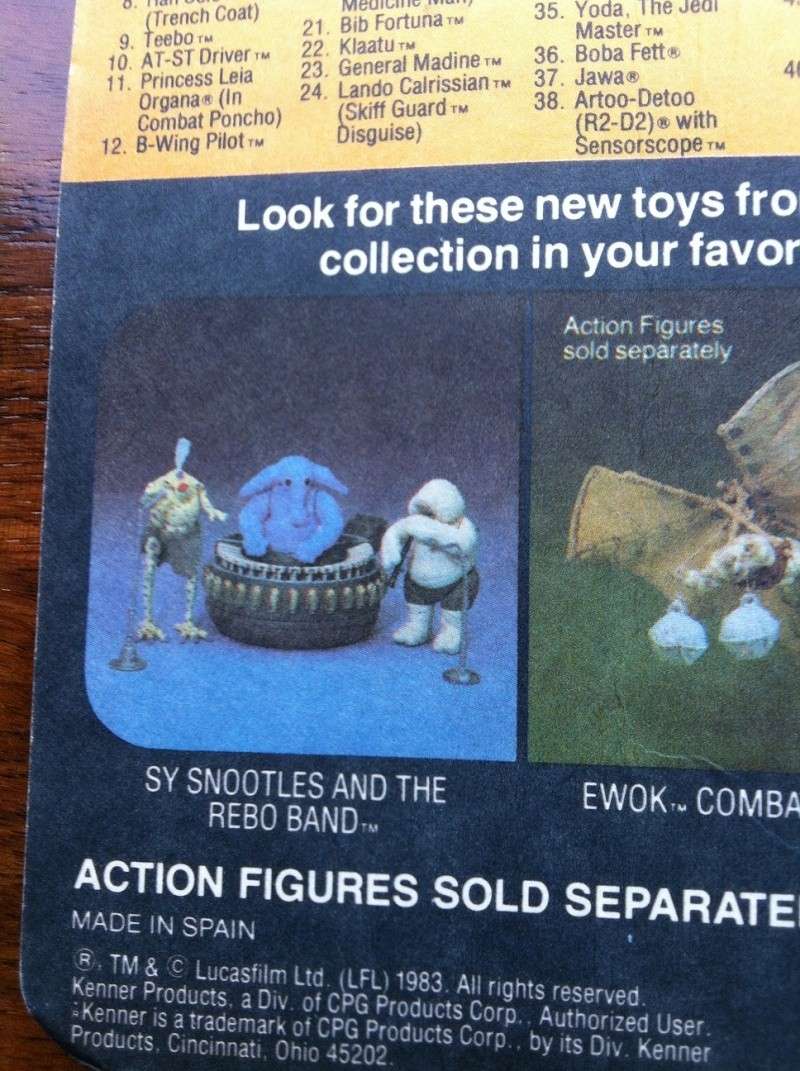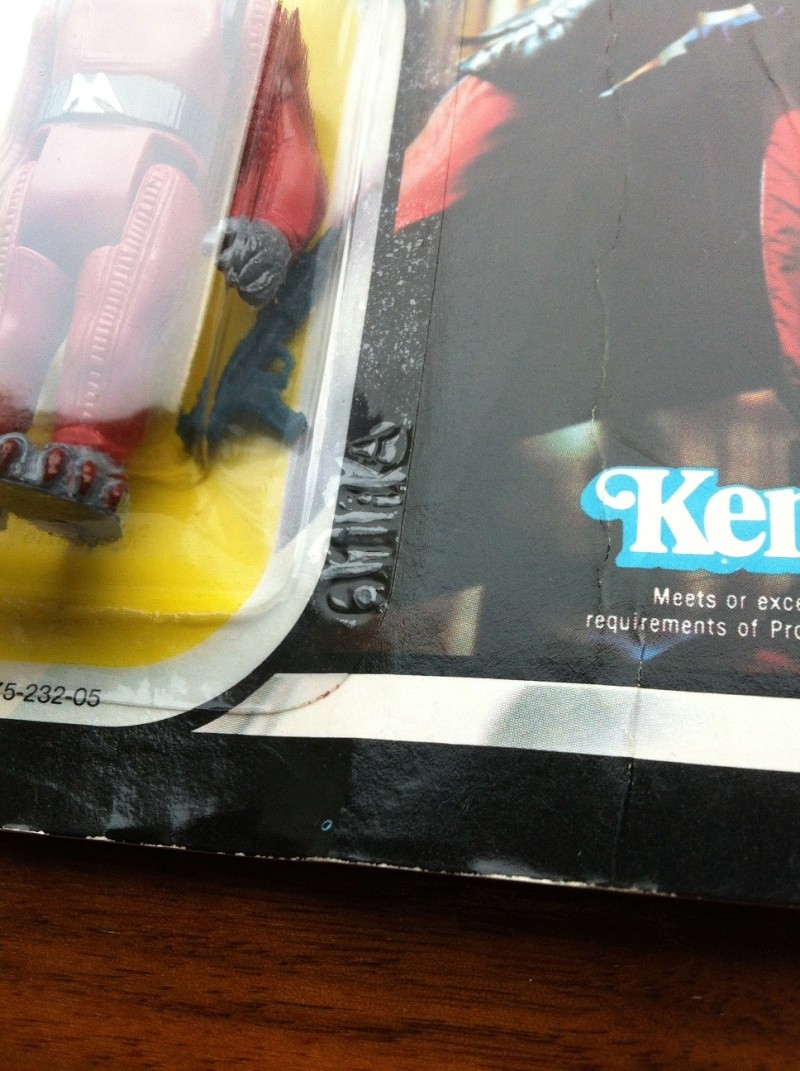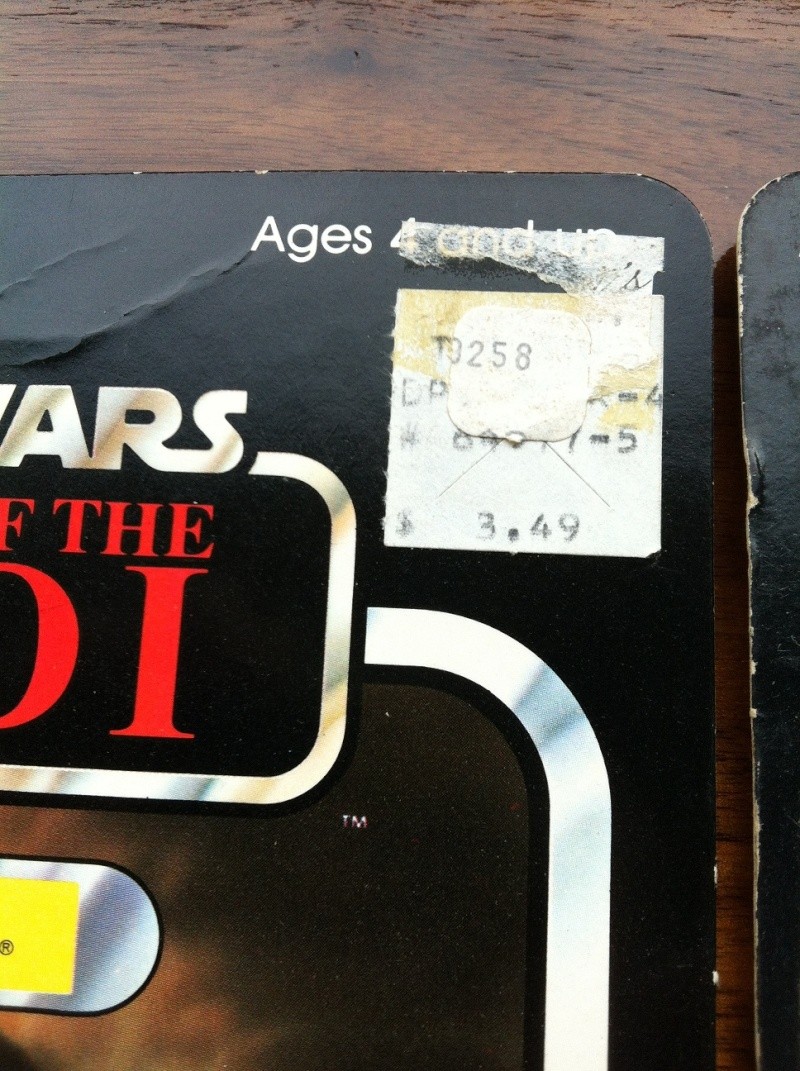 However, after doing a bit of research last night my fears started to subside a bit for the following reasons:
- Back of card has "MADE IN SPAIN"
- Blaster is the bespin blaster, not the usual "Han solo" type blaster. I read somewhere that the Spanish made figures had this blaster instead ...
- Also read somewhere that some European made cards didn't use the "weave/waffle" technique to glue the bubble
- Bubble has some kind of watermark/imprint where it meets the card. I've never seen anything like this before. Seems to read "611A" or the like ...
It also has the price tag sticker which I kind of like on MOC figures. Captures the cultural context around the figure, where it came from, how much it cost new etc. That would be a whole new level of forgery to include these in my opinion.
Any thoughts? I also have a few questions about a POTF Lumat but I'll ask in a different thread.
Cheers, Jared.