Serket wrote:

Just tested two genuine vintage ugnaught bags i have and both floated even when pushed down hard they floated back to the surface.
Thanks :)that was what I wanted to know.
I couldn't find the second bag. I think it's been a victim of the vaccum cleaner. It's been lying here on the desc for a couple of years but now it's gone lol. I'm sure that was repro so I didn't care for it. I think this one is as well. Edit: I'm sure this is v1 repro. What really gives it away is a molding blob inside the square.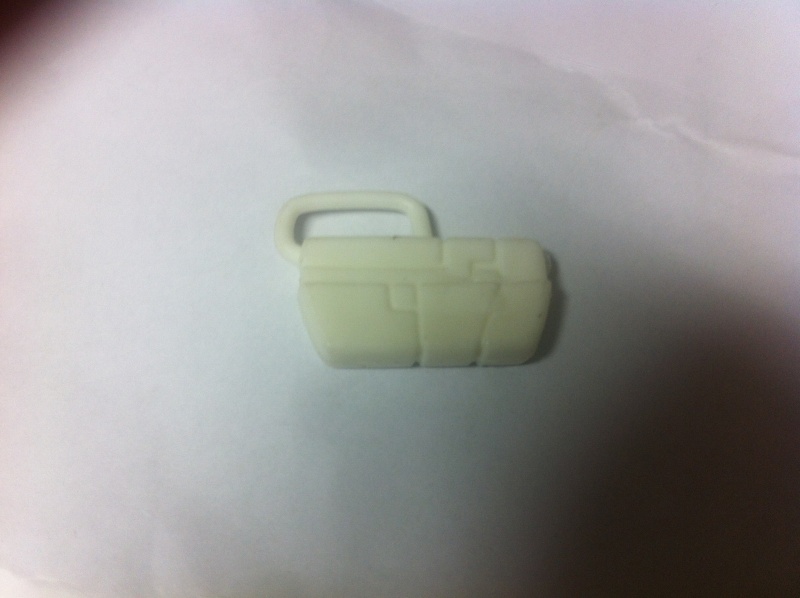 It floats no matter how much I push it down.
Me and Kirah have had our fair share of this crap(it's not all of them, just one bag. Every item have been stated as original and in most cases I have not acctually seen the accessories when buying collections or it's been crappy pictures)
The price goes to this home made emperor staff though
Lol one guy said he had all original and we discussed a price over phone, I drove 6 hours, when I get there he don't have any lamps in the ceiling so it was pretty hard to tell but I still identified a good bunch of repros, when I asked him then it turned from all original to "in the end I didn't care". After driving that far I just took my chanses, usually half are repros in my experience this time it was over 100 repros, that was my worst deal ever.
Yeah I also think adding if the original floats or sinks would help out a bunch :)bad part is that after that all new repros will float I guess.