Hey guys!
Got this through the mail autograph request success a couple of weeks ago and have been meaning to post it here!
Back in June I wrote a fan letter to Harrison Fords new home address along with 8x10s of ROTLA and ROTJ.
Four months later... I got them back signed and personalized!
This is the second time I have gotten an success fom him in a little over a year!
Couldn't be more excited.... still!  
Can't wait to add Carrie and Mark to the ROTJ pic.
I know there aren't too many autograph collectors on here.... but I figured you would all appreciate it!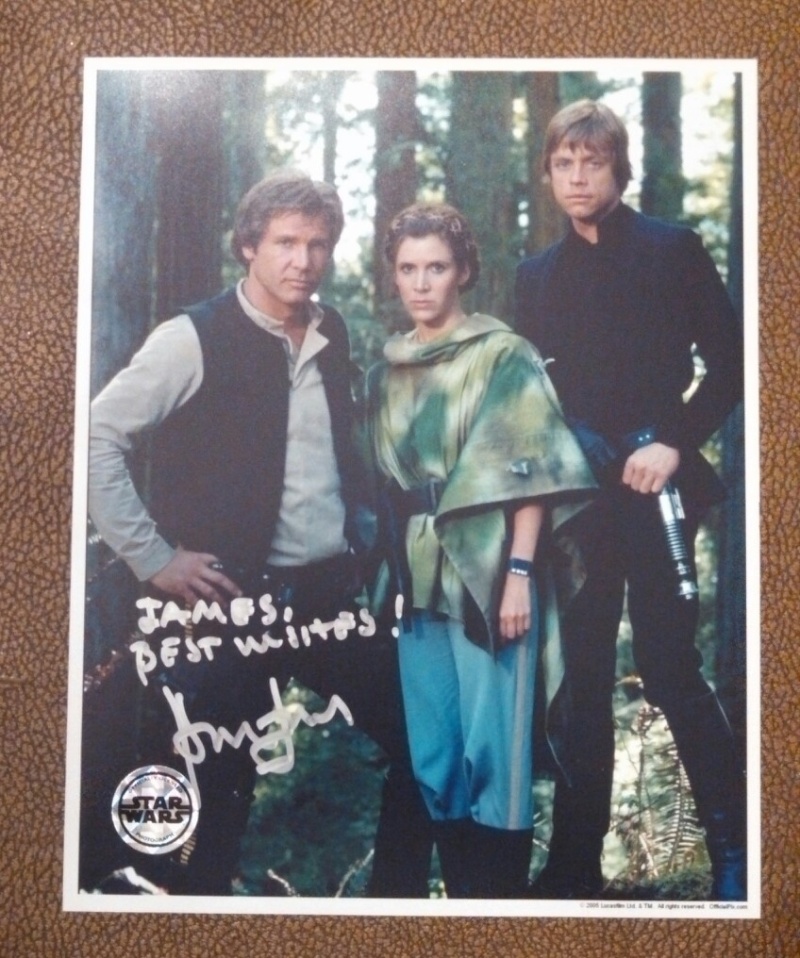 Here is the link to my other success a while back....
1st Harrison Ford Success