Hi June, nice to hear from you again, hope your well chief. The Snowtroopers, I'm not familiar with the first one to be honest, hard torso with the Hong Kong boot stamp, not sure, the ones I have don't have the hard torso so I can't really say.
The second one is a Euro Snowtrooper, the COO on these can be found in numerous different ways, not really sure why, I would say that the COO was filled rather crudely and bit's probably broke off over time and the mold was then filled again, ultimately reulting in lots of different COO markings.
The Euro Snowtrooper, appeared on Tri-Logo cards for certain, probablt PBP and Palitoy as well and of course it was these figures that appeared on the YPS German 'give away' magazine. Whether or not there is a specific COO (no COO) marking that was unique to the YPS Snowtrooper I don't know, however it is likely that at least a couple of the random No COO variation could be found.
The cape with the 'circles' is the correct one for the Euro trooper, it should be quite shiny and also flimsy compared to the standard version. This cape would appear to be unique to Europe.
As for valuations  :scratch:  Hard to say mate, not familiar with the first figure so couldn't say, the Euro figures do sell for a little more than a standard trooper, but nothing to exstensive. In the past I have seen 'mint' YPS stormies with the G.I. Joe gun sell for £75 ($122) so you never know?
Heres my super white minty mint YPS Trooper with correct cape and G.I. Joe Enfield Rifle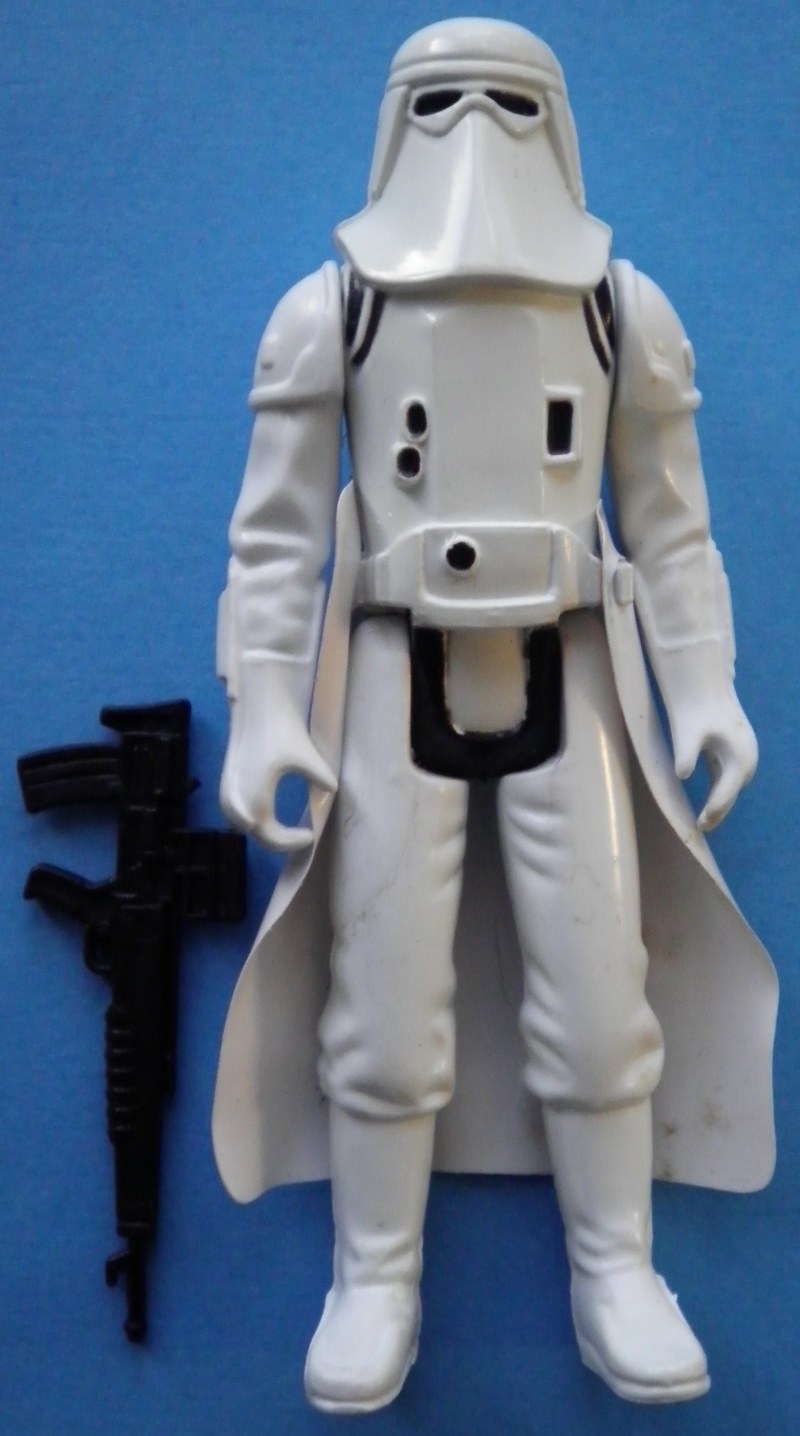 Hope some of this helps buddy, all the best for Christmas dude