Hello,
went to a new vintage toys store in paris, and found few figs variant.
first is a ackbar taiwan. I thought it was the grey variantion I saw before on the web. it turns out to be discoloration
so here is first question: is there a grey variant? does anyone has a picture?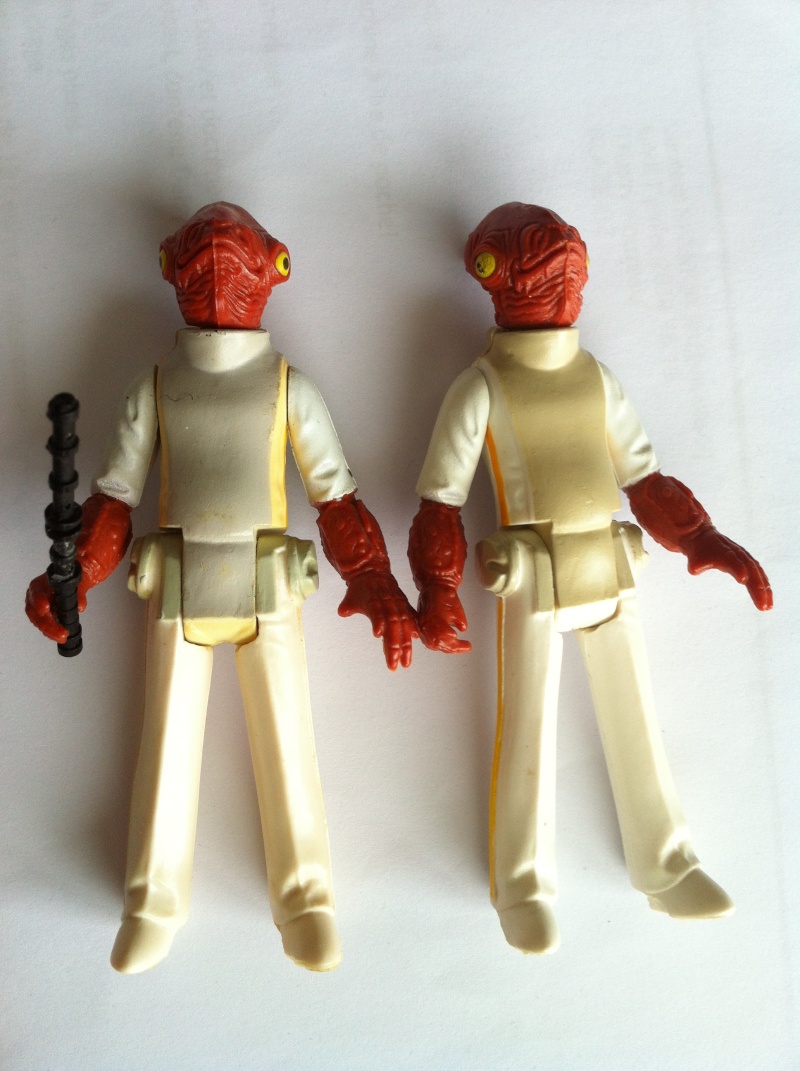 new grey taiwan on the left, my old taiwan on the right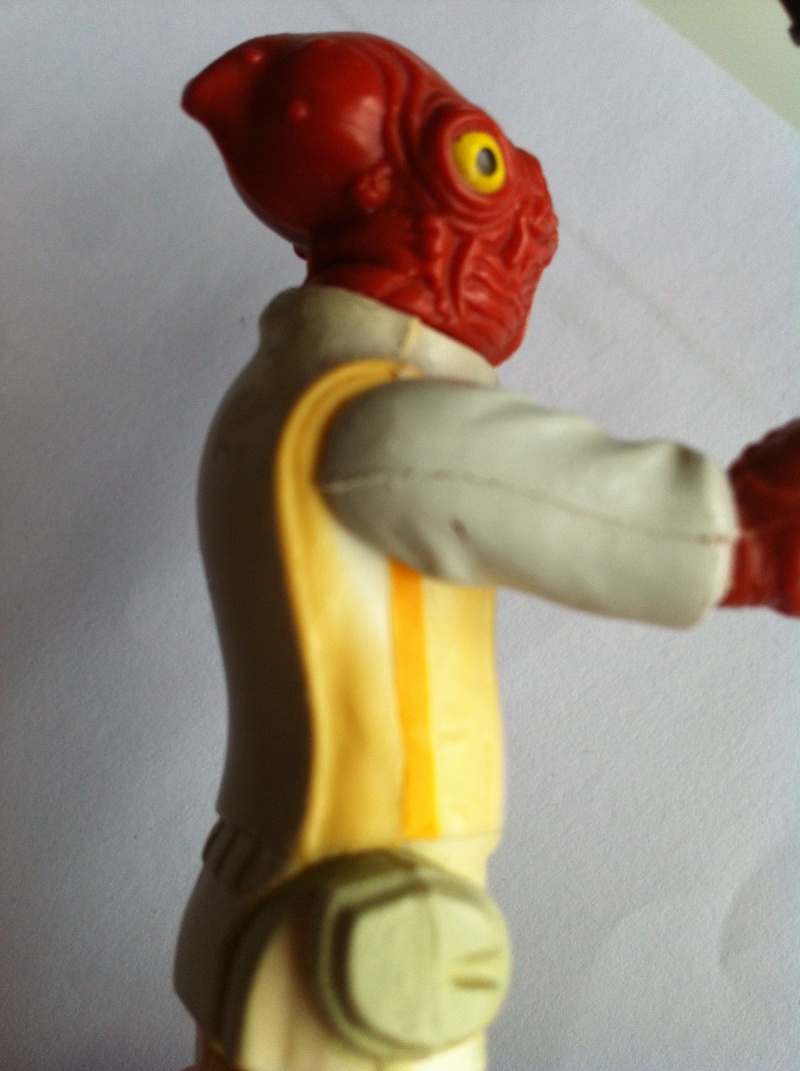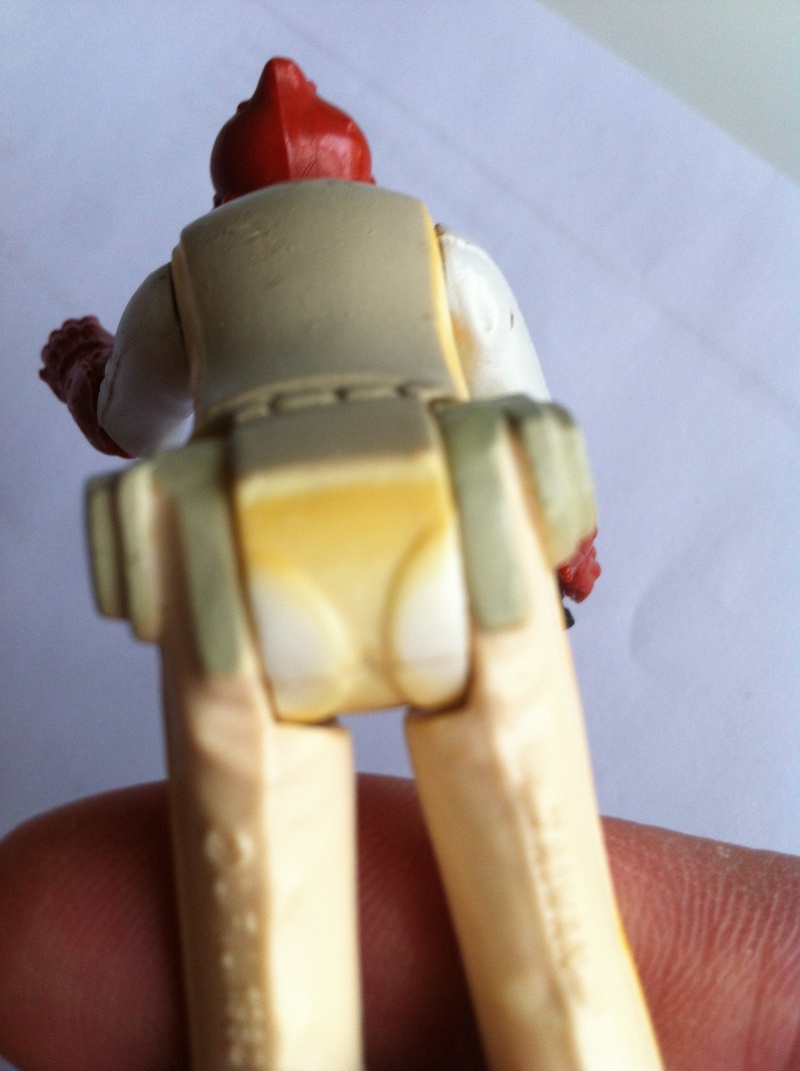 you can see under the arm or the but that there is still white part
just yelowing
the other is a vader with strange paint application, no coo scar, no letter on the saber and round end, and strange leather cape. is it the "clipper" variant?