So I'm in this uncommon position of having my collection spread over 2 continents these days, the bulk of which is not where I am.
So after getting reacquainted with it all recently I had this heart-stopping moment when looking in the display cabinet. All these figures I collected 20 years ago without any good knowledge of rare variants. So when my eyes caught sight of a Ben saber a little shorter than it should be time stood still: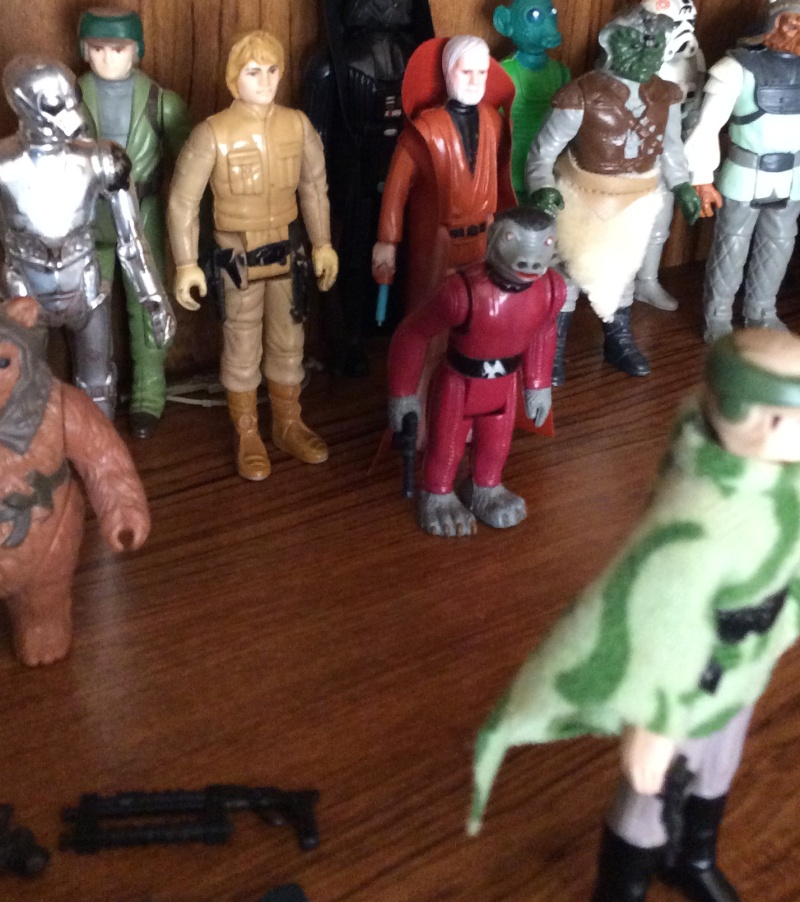 Bear in mind this is the same collection that I recently discovered some great Toltoy cardbacks just "discarded" up the back of the cupboard along with a Toltoys death star playset. It was entirely possible this was a Ben DT saber that I just never paid any attention to before.
So I reached in, picked it up hoping ... but just another broken Ben single telescoping saber  
On the plus side though, that is a black POTF endor blaster mixed up in Leia's hand. Ya win some, ya lose some!
Cheers, Jared.