Hi guys, this Darth turned up today, right i will let you know i got him from the well known auction site, also the seller has only sold about 12 items in the last 6 months and nothing else was star wars, he also claimed he had this from years ago (i have no reason to believe different) so the only background info is it was bought in the uk years ago.
Whilst looking him up i noticed the figure has lot of pros leading me towards the poche figure shown in wolffs VV poche guide, obviously i am not saying it is but i need to clarify what he is for my own sanity. I will try and make this simple and have tried to take the pics i can. first is the pros list-
PROS.
1.He is alot duller and his limbs are a violet color all exactly like wolff describes.(again i tried to show the color difference it shows in 1 of the pics slightly)
2.He has a rough molded head with loads of dimples/dots and these are in various places on his torso as well, also his epm on the back of his head has a sloppy cut away mark.(again in the pics)
3. his torso does not match up when it was sonic welded it has left a "lip" where he was badly made. he is original and this is definetly factory sonic welding. ( in the pics)
4. the saber that came with him is identical to the pbp version color and everything. it is bendy and also has the flashing all around it.
5. lastly the corner of his cape is different to my others the
#3
/4 kenners are sharp corners,
#2
kenner is very round, but his is inbetween and also wider?
6. he also has flashing around his hand and the oversized thumb, and the saber hand is way up the hilt, very wonky foot etc...
CONS.
1. apart from the bad torso welding and raised dimple/dots all over he does'nt have any melt marks or a penis?
2. his coo is V1(1a) in wolffs 3.0 guide but this does not state poch or not? and is not the known pbp variant?
3. the cape has the normal zipping kenner feel.
The only reason i question him is because he was filthy when igot him and looks all original (nothing replaced) and obviously with the saber fig and cape all having these traits.....you can guess
Any input would be much appreciated guys, would like to hear from Bill on this if possible as well
Order of appearance
#1
??? new fig ,
#2
kenner coo , # 3 kenner, # 4 childhood kenner/shared  ( The new fig/ saber etc is always the one to the left the first the first shown)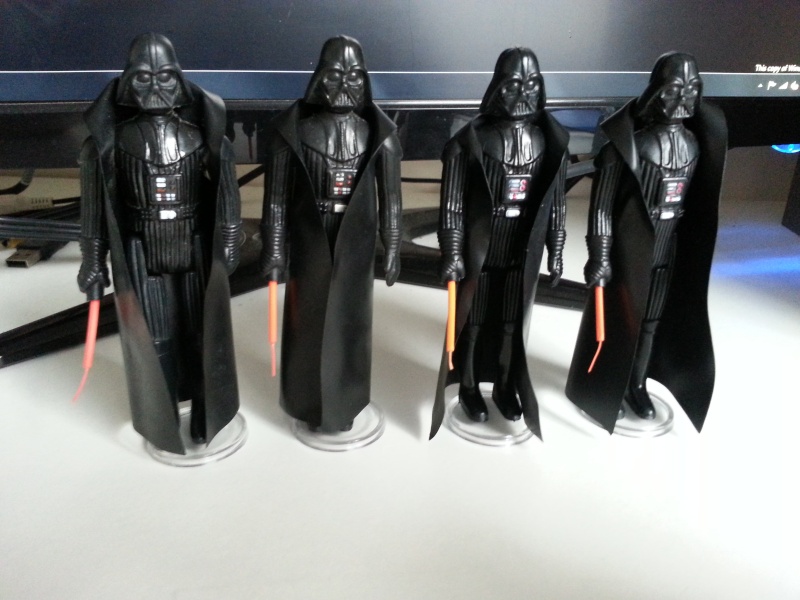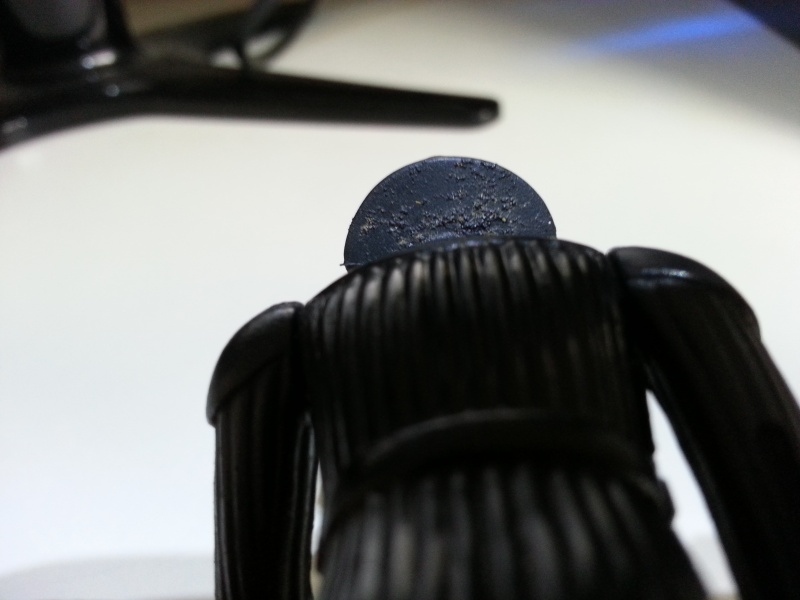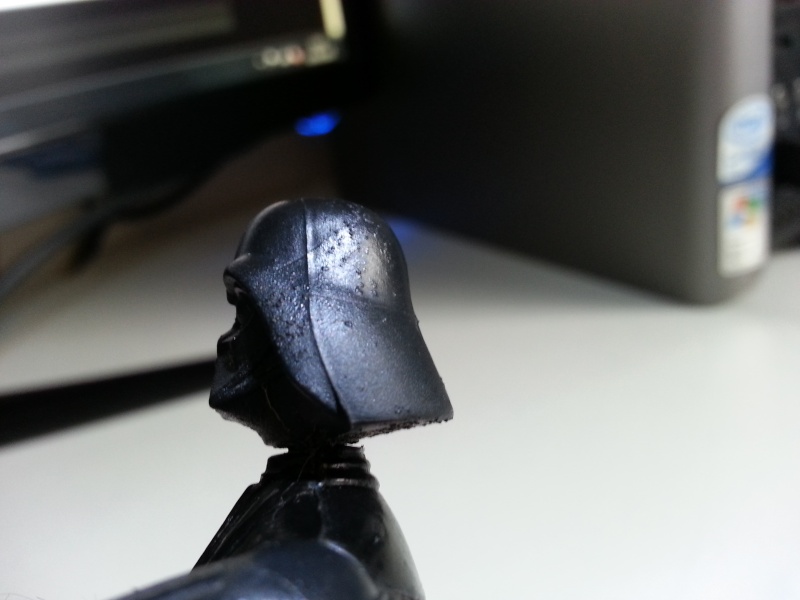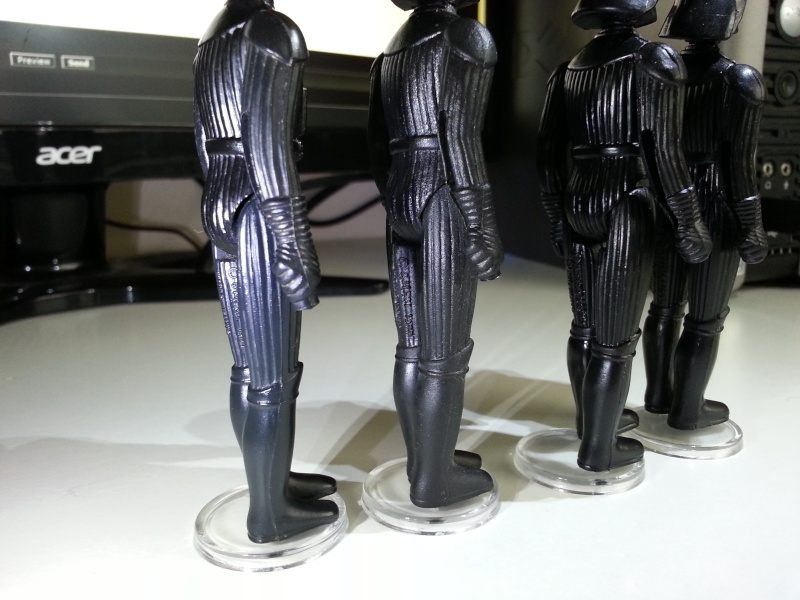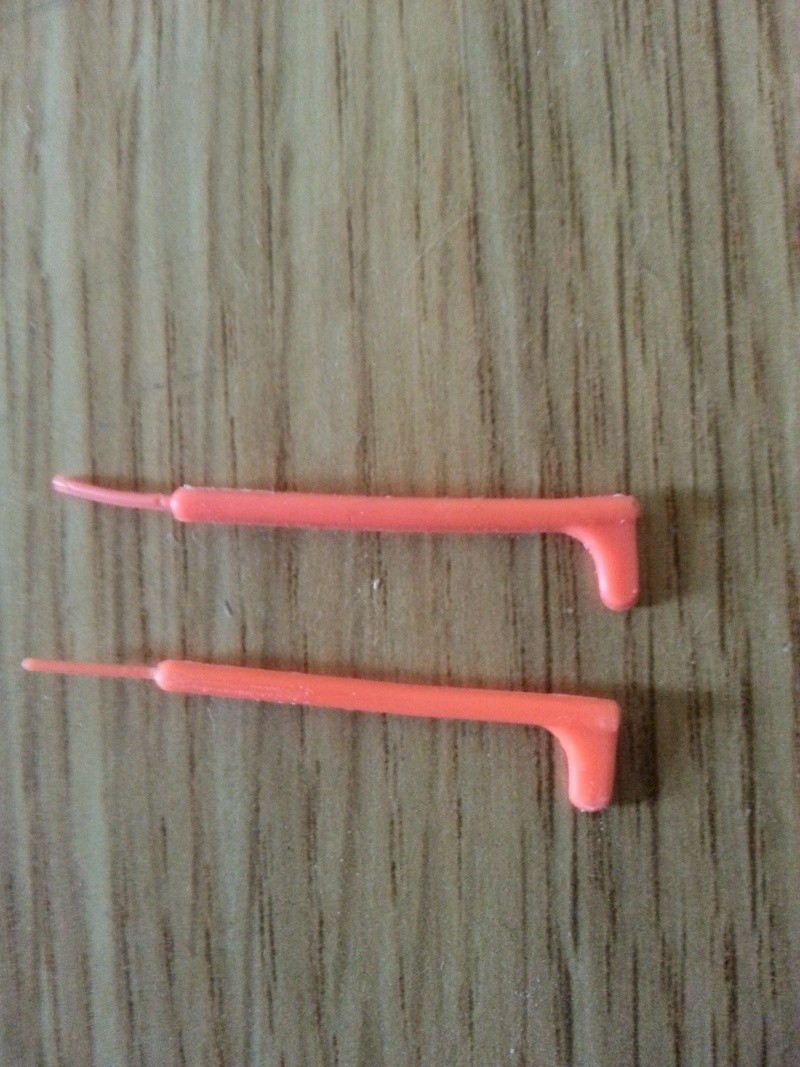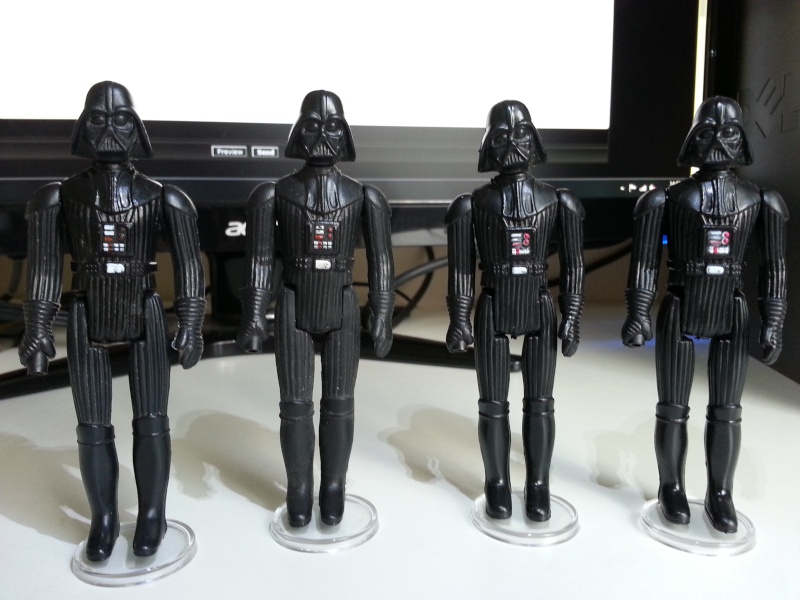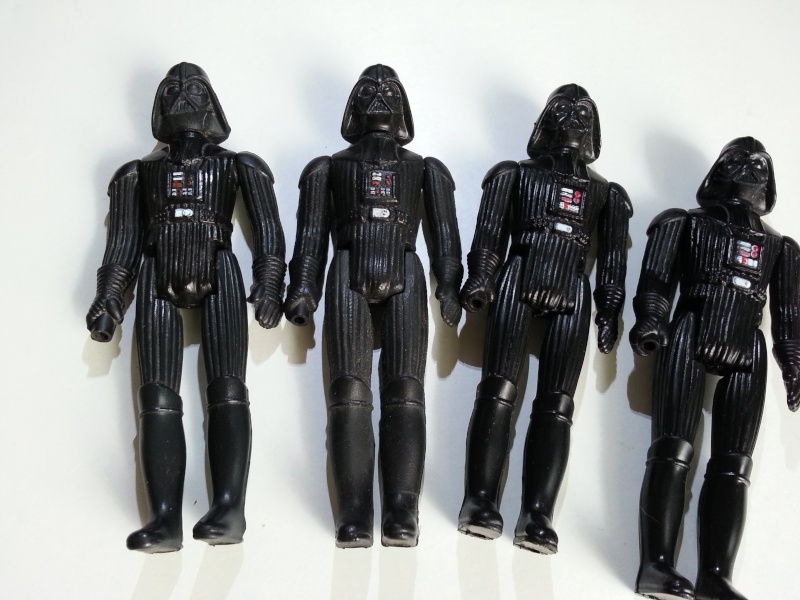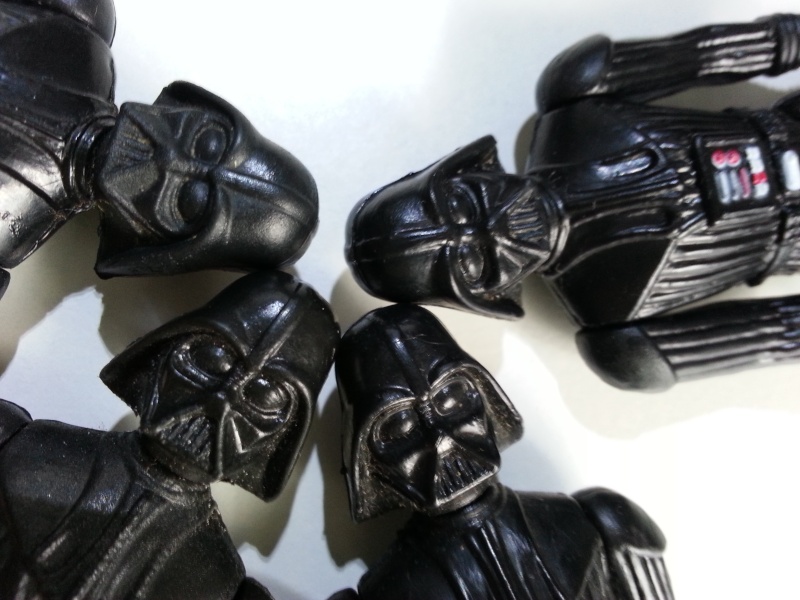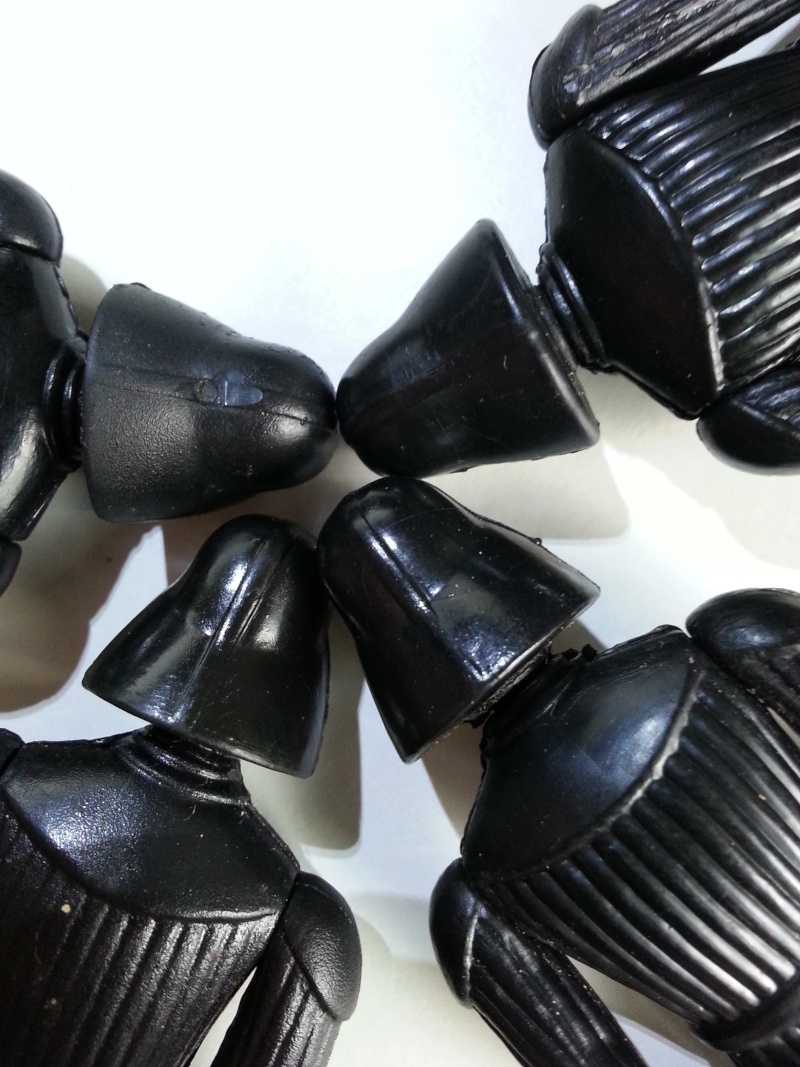 He also has the gimpy leg
i am pest but without your help i dont know where he goes in my collection!!!