Hi All,
Firstly thanks so much for your help, you guys are just wonderful!
I bought a General Lando and a Luke Poncho that arrived today but I'm not convinced by either palace blaster in their originality and I dont have a definite real one to compare against.
One sinks in water and it doesn't have the raised dot in the handle, so I'm certain that's a repro.
However the Poncho Luke blaster:
1)  DOES have the raised dot in the handle,
2) however it SINKS every time it's placed in water,
3) but the sound it makes when dropped is a slightly LOWER TONE to the 90's repro I have (see youtube video down below), and
4) it DOES have the small dot on the barrel too
Also I just noticed the "knob" on the back of the blaster (not the sight, but below that) is missing - perhaps but off as excess flashing?
The TIG guidelines don't explicitly state that the black blaster should float or sink so I'm not so certain about it.
Please help!? I need confirmation either way.
Left side
Right side
Bottom - this shows its not very smooth moulded on the bottom which I'd expect from original accessories, this could be a result of excess flashing having been removed manually perhaps with a knife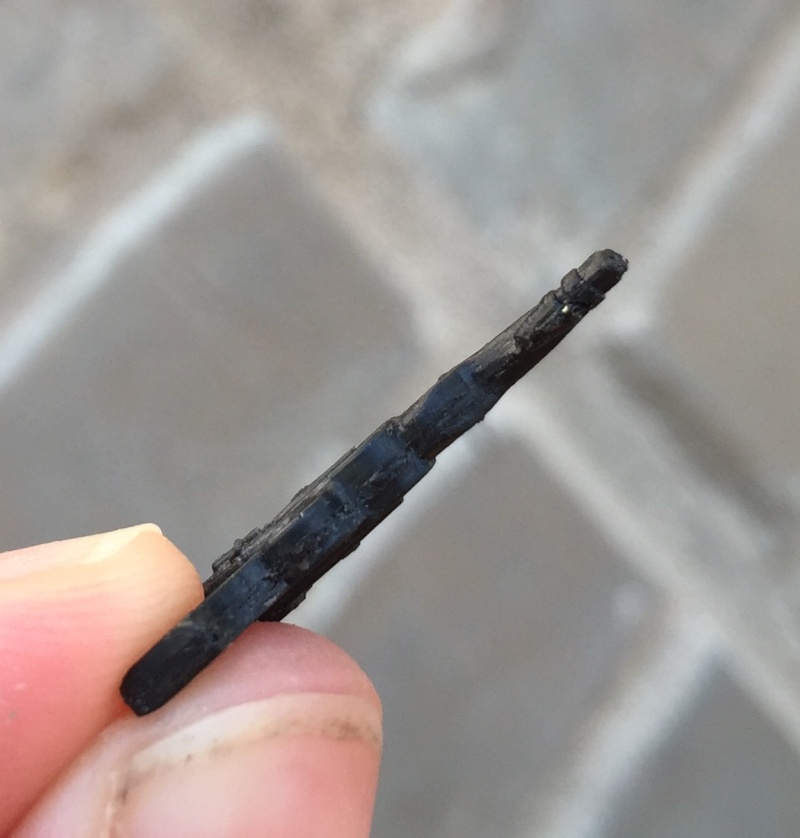 Top - same again, this might be showing excess flashing having been removed. sorry its not quite in focus but you get the idea, it's like the bottom of the weapon in the pic above.
Alongside a 90's repro (right) and the blaster I'm testing (left)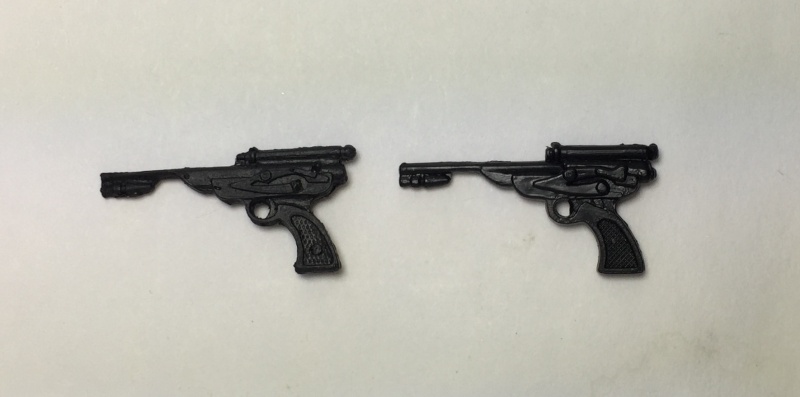 I also have a video of the sound it makes when dropped on a wooden table:
https://www.youtube.com/watch?v=IC2ewmxIi74