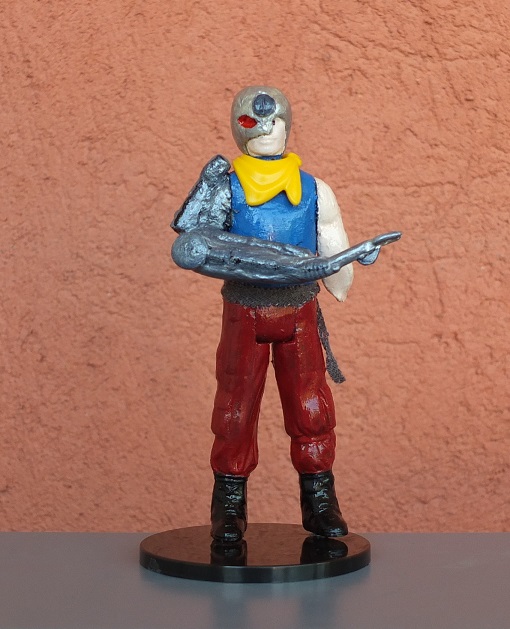 A while back, Bryan asked some of us to make some 2000 AD Judge Dredd character custom figures.
I chose Mean Mean Angel because a) I really like this character, and b) I thought he would be fairly easy to make
 stupid me. This was really difficult and some challenge. I rarely make custom figures, I prefer making dioramas and photos scenes, but I said I'd give it a go so here are the results.
All the bits and pieces used for Mean Machine are vintage Star Wars beater parts, along with some apoxy moulding for the arm and mask. It's the first time I've worked with an epoxy, and along the way I had to remould the arm a few times and make a brand new mask on a new head. The moulding parts for me were very hard and a learning process. I enjoyed the painting parts and next time would opt for a matte finish as this one is a bit too glossy.
I based Mean (very loosely) on the Mean that rose from the grave in the Judge Child saga. His organic arm is severed due to a previous gunfight with Dredd.
Some WIP photos