:scratch:
I bought a nice looking 2 line COO Farmboy Luke with black eye/brow paint because I have 3-4 Lukes but no complete saber for any of them. Well the figure arrived and I was so excited but then i'm sure can imagine my disappointment when the thing sinks in water.
Please could I draw on your collective wealth of experience to help me identify whether these sabers are genuine original or not.
The circled sabers are the ones I'm querying and these are a few things that I've seen about them:
Luke saber observations:
L1) the color of the circled Luke Saber is brighter than the bottom Luke Saber, but that could be lack of exposure to light.
L2) the shape of the hilt on the circled luke saber is not quite the same as the others
L3) there appears to be a scrape on the top of the luke saber just before the transition.
Vader saber observations:
V1) the color of the circled Vader Saber is much brighter and more orange than the top Vader saber (which floats and shows color degradation so I know it's original)
V2) the hilt is lettered with 2 letters, the second looks like a C but the first is not clear - are there repros with lettered hilts out there?
All the sinking sabers sound the same when dropping them on the table, the discolored vader saber that floats sounds a very slightly higher pitch than the others.
Do all original genuine sabers float or are there original sabers that sink?
I've finally got a complete collection of figures with all original accessories
except
the farmboy luke & r2-d2 sabers, so I'm really close but just can't quite get there...  
Thanks so much for any and all help!
Mat
Indoors without flash (below)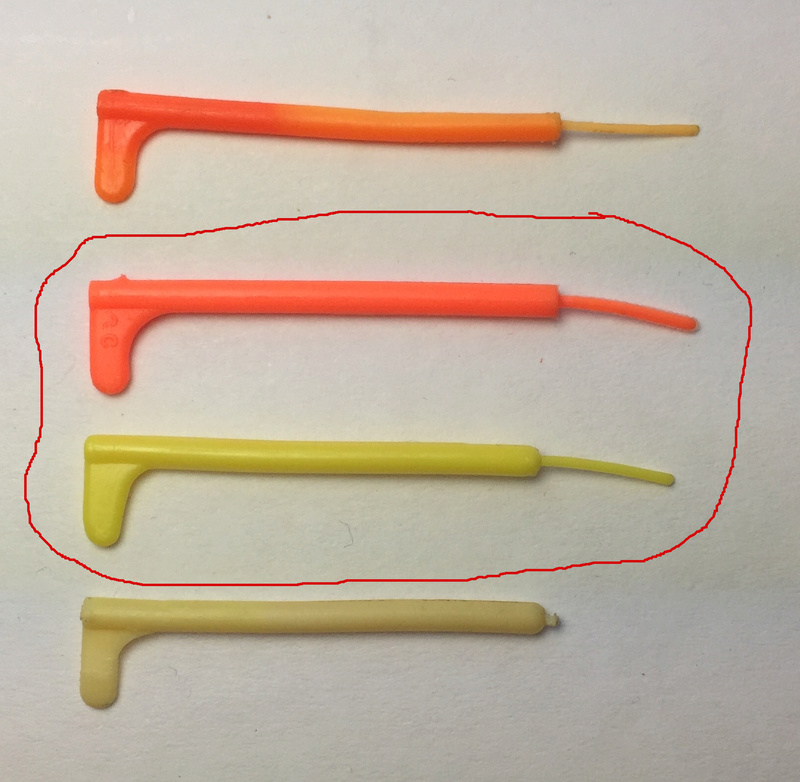 Indoors with flash (below)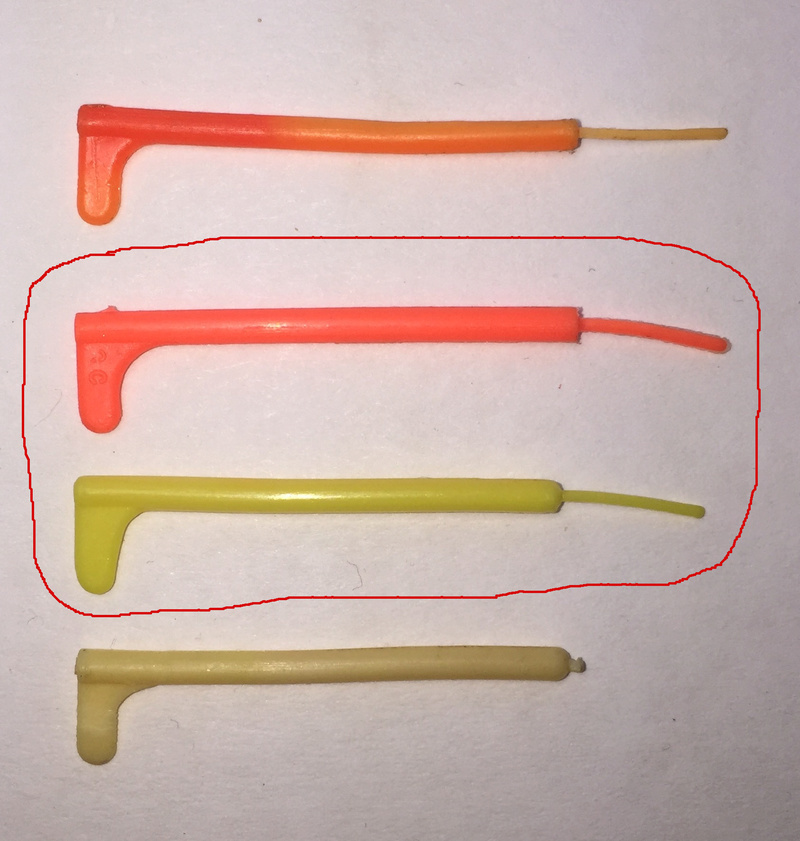 Trying to show the "transition" to the tip (below)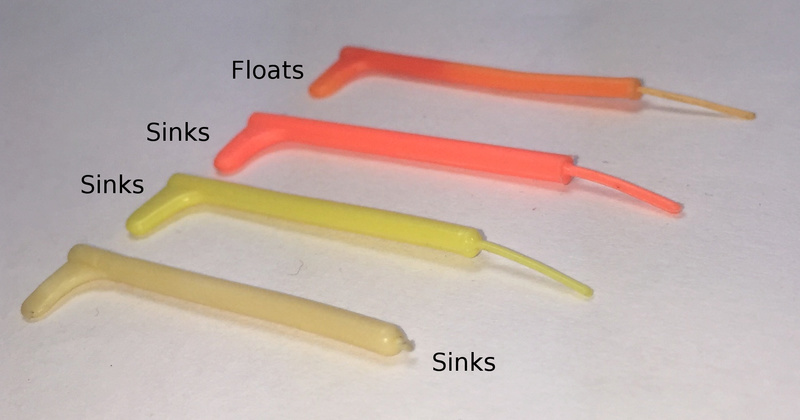 Close-up on the tip transition (below)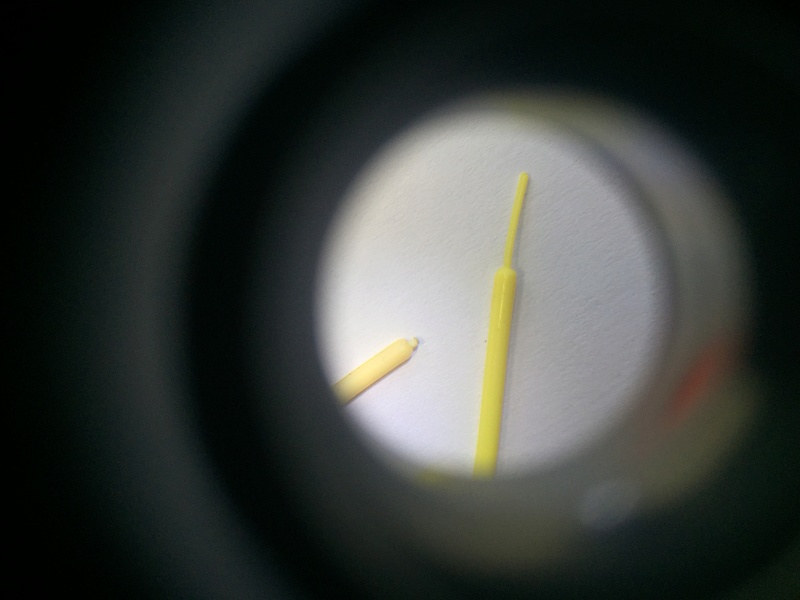 Showing the "flattening" or "scrape" on the top of the saber just before the transition - it made me think of this post:
https://www.imperialgunneryforum.com/t8426-luke-farmboy-saber-real-or-repro?highlight=original+saber
... and yes, it's on a Rubik Cube because it was the only thing to hand I could find that could clamp the saber for the photo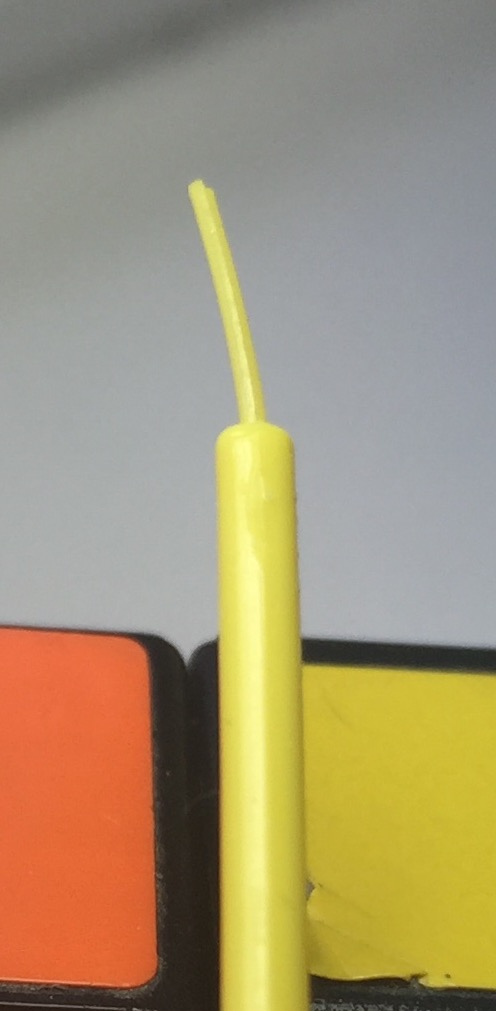 Outdoors image in sunlight of one side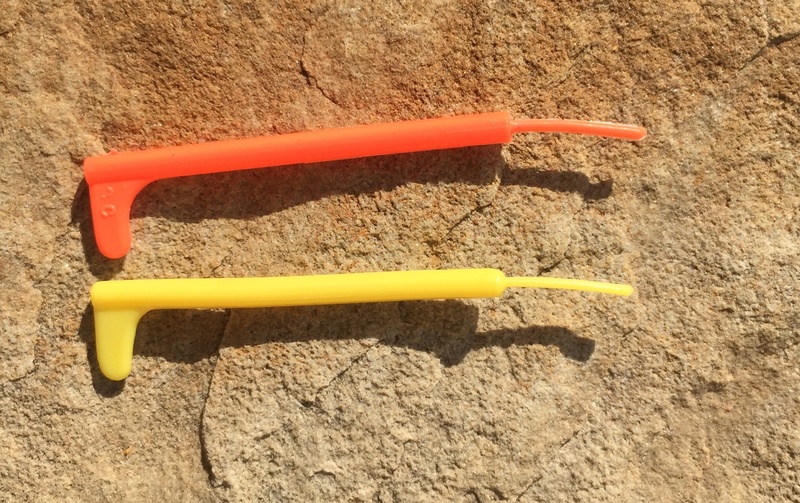 Outdoors image in sunlight of the other side