I've just begun collecting again and am wondering if I have any variant figures in this lot. Please excuse my color blindness if I get any of the color tones wrong.
If someone is able to spot a variant, if they know of the relative rarity of it, that would also be very helpful.
Bossk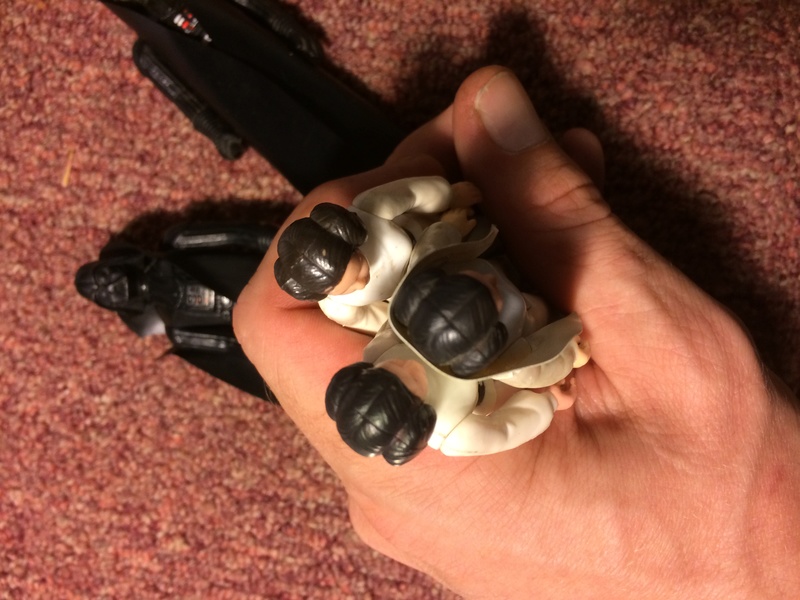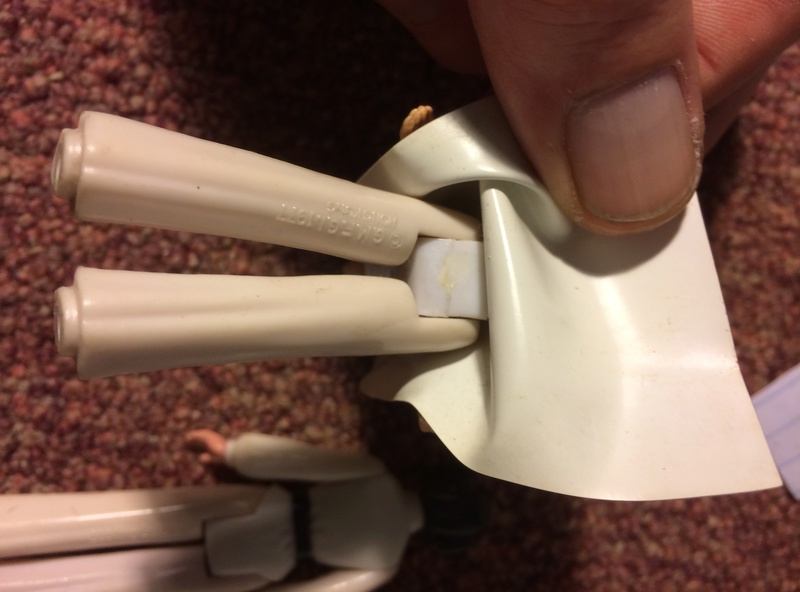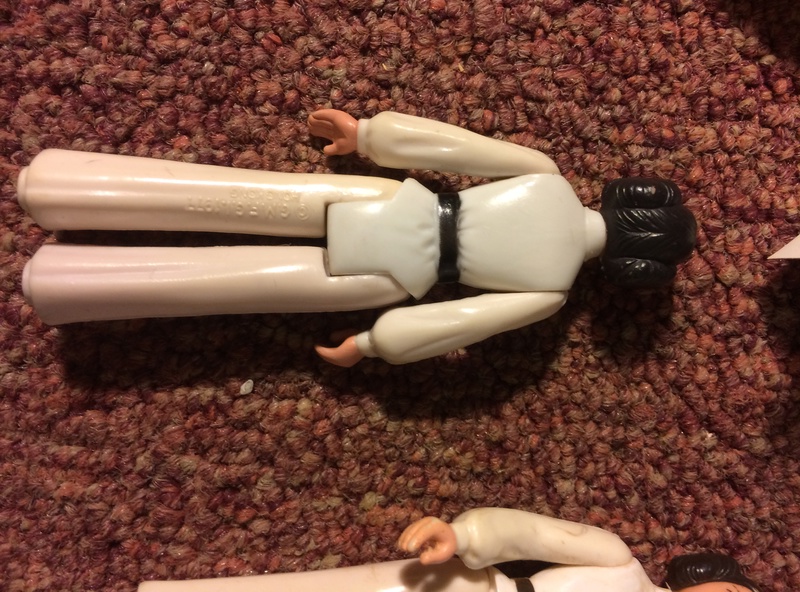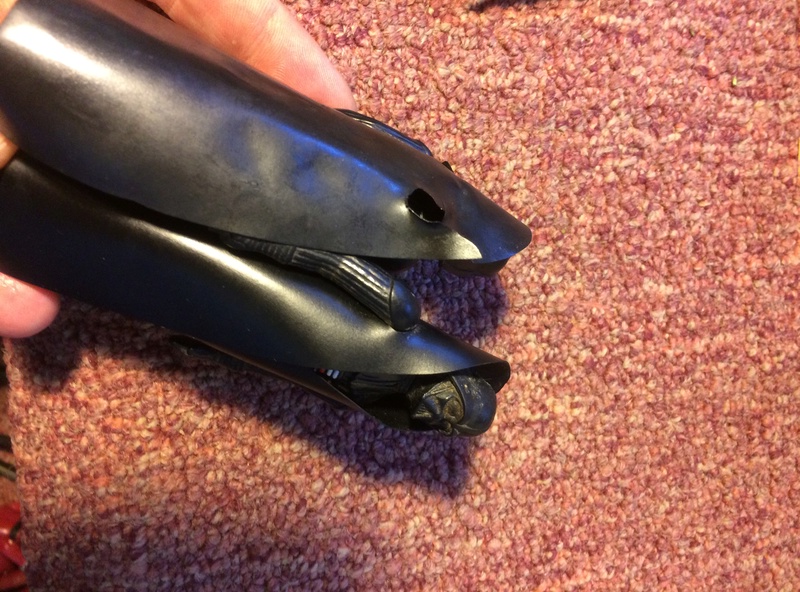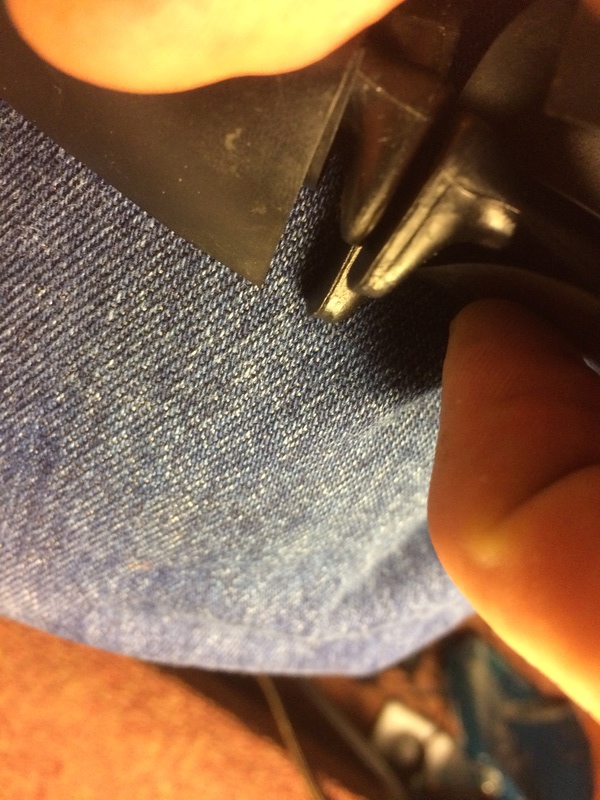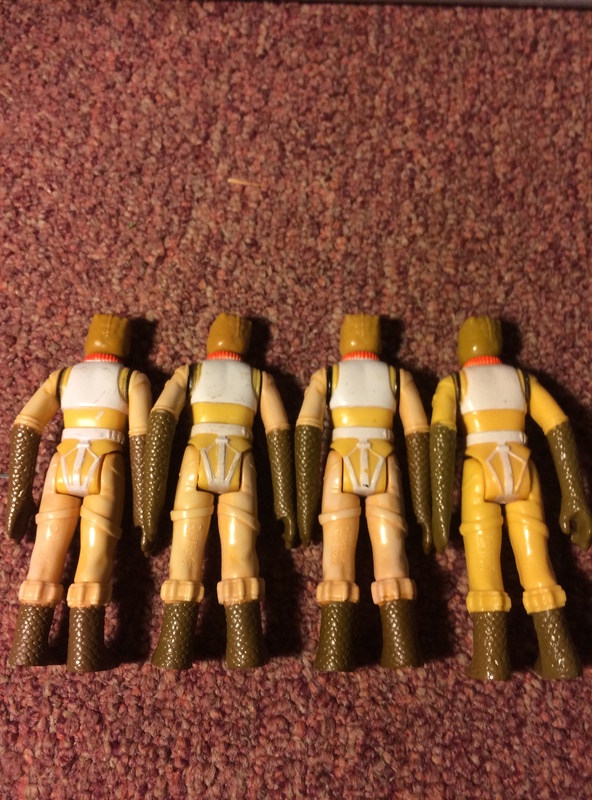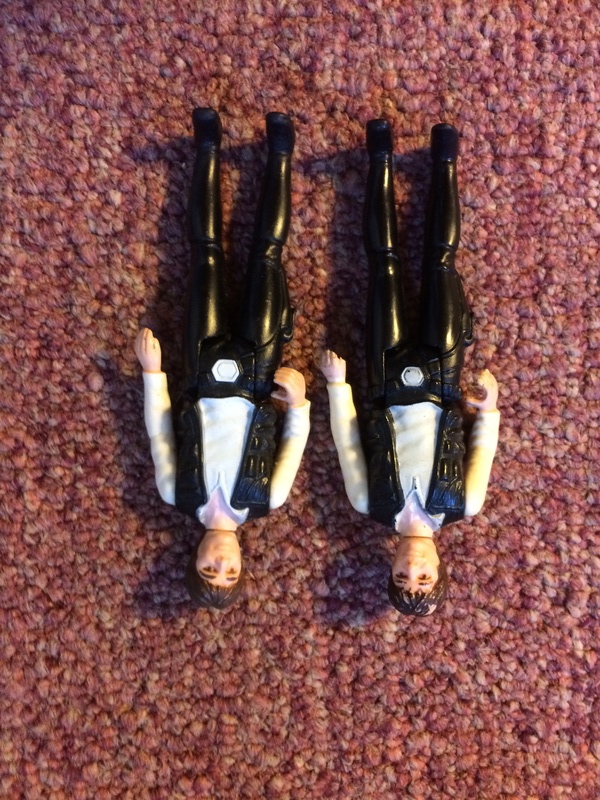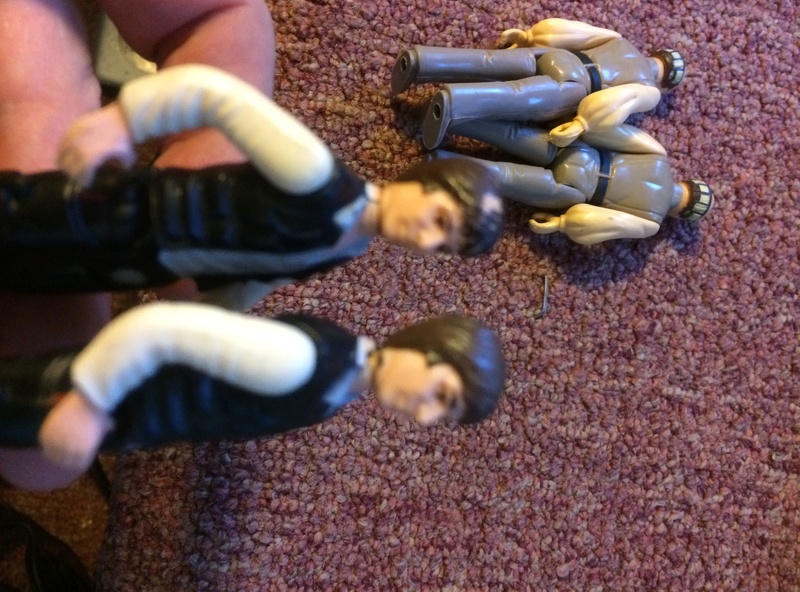 Original Leia
Figure One Hong Kong COO in smaller text. One large circle, one small circle on belt which are a deeper white. Purplish hair tone?
Figure Two Hong Kong COO. Black hair. Darker tone to torso section (color fading?). Two small circles.
Figure Three Hong Kong COO further down leg. Light brown hair. Lighter color belt. Two large circles
Differing facial features
Bossk
Figures to left (1,2,3) have COO placed lower on leg and paint on collar.
Figures 1 and 2 have small white paint marks on their back which may be difficult to see in photos
color variation in tone of head color between first three figures and the fourth(orange head?)
Figures 1 and 2 have same scale tone which is lighter than figure 3.
Variations in color of neck collar (2 is a lighter shading than 1. 3 along with its scale color is darker)
Figure 4 has a very glossy scale tone
Dark Vader
Figure one vader with light saber has larger hilt. Different chest markings. Different helmet and cape style, Hong Kong COO
Figure two  Made in Hong Kong Coo. shorter hilt. Smaller boots
Kenner vs Clipper
?
Han Solo
large eyebrows?