Hi everyone - I either made a huge mistake yesterday or gained my most significant and sought after figure... please could you guys help me verify it's authenticity and compare with yours, share your thoughts on whether this is all original?
A few of my thoughts:
1) I thought all EB lukes had red eyes, brown belts and 3 line coo's, however I did google and saw an AFA black eyed version - but then again AFA is not infallible I would wager... so does anyone else have a DT luke figure like this?
2) I'm certain about the main part of the saber because it has dirt in the seam (under a microscope), it has scratches, has flashing on the hilt end around the hole which I've seen on others, and the main thing is it's an 'MM' engraved hilt.
3) this is my most concerning observation... the extendable/extra telescoping part is a different plastic color (more vibrant) to that of the main part of the saber. its also consistent in color all the way along so it's not that half has been sticking out for 30 years and discolored from uv damage. I really hope the extendable part isn't a replacement... does anyone else have a DT saber that differs in color from the main to the extendable part?
4) the extendable doesnt fit snug in the main saber part (tried to get a few pics for you to compare), it's smaller and rattles around a bit (not sure if that's expected though)
5) light (when placed behind) passes through much more easily than my repro one[1]
6) the extendable bit is thinner than the RevalveIT repro I have [1] - not sure if this has any relevance though.
[1] I have a RevalveIT repro to compare against with the "II" on the hilt and "Rev" on the reverse.  Oddly the repro exdendable bit fits better than the supposedly original one...
And here's a ton of pictures because it's night time here, under artificial light and getting a cameras white balance correct is nearly impossible!
Thanks you all SO MUCH for any comments, thoughts, comparisons or pictures of your DT's, I seriously don't know what I'd do without such a fabulous group of collectors to share and enjoy this hobby with.  In fact I don't think i'd even have started this hobby without this group so a HUGE thank you to you all!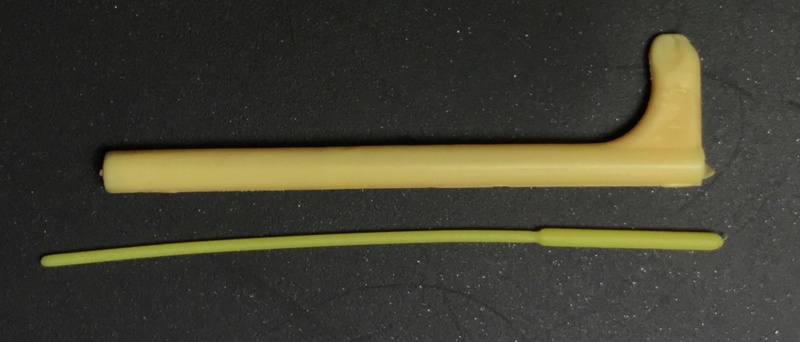 the wider, more dull yellow (ironically it more closely matches the hilt) at the bottom is the repro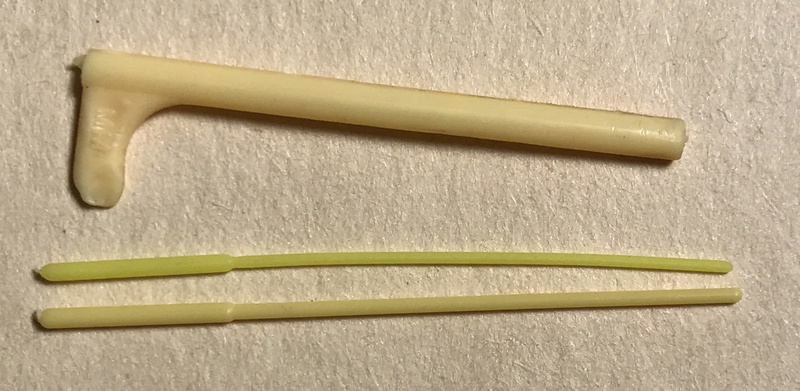 showing a bit of a gap around the inner and hilt hole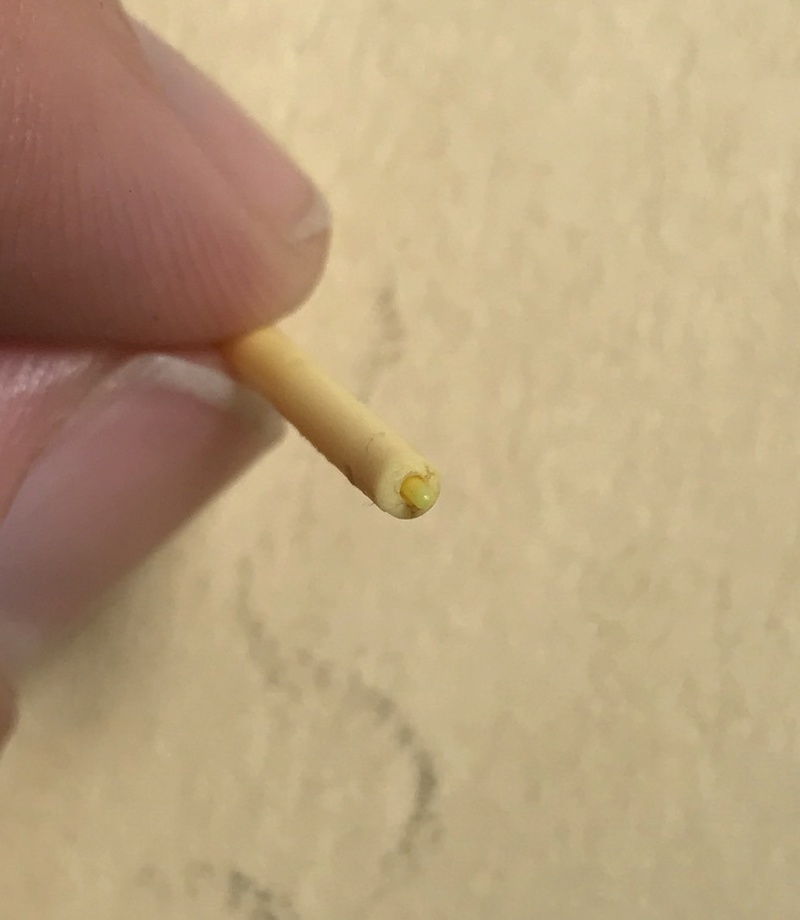 showing a bit of a gap around the inner and hilt hole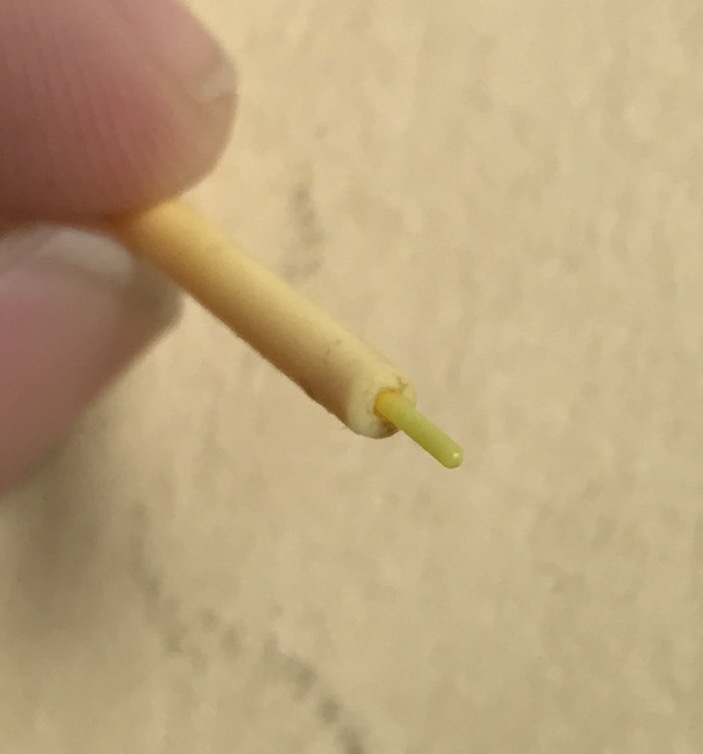 again, on the hilt end showing a bit of a gap around the inner and hole
repro at the bottom left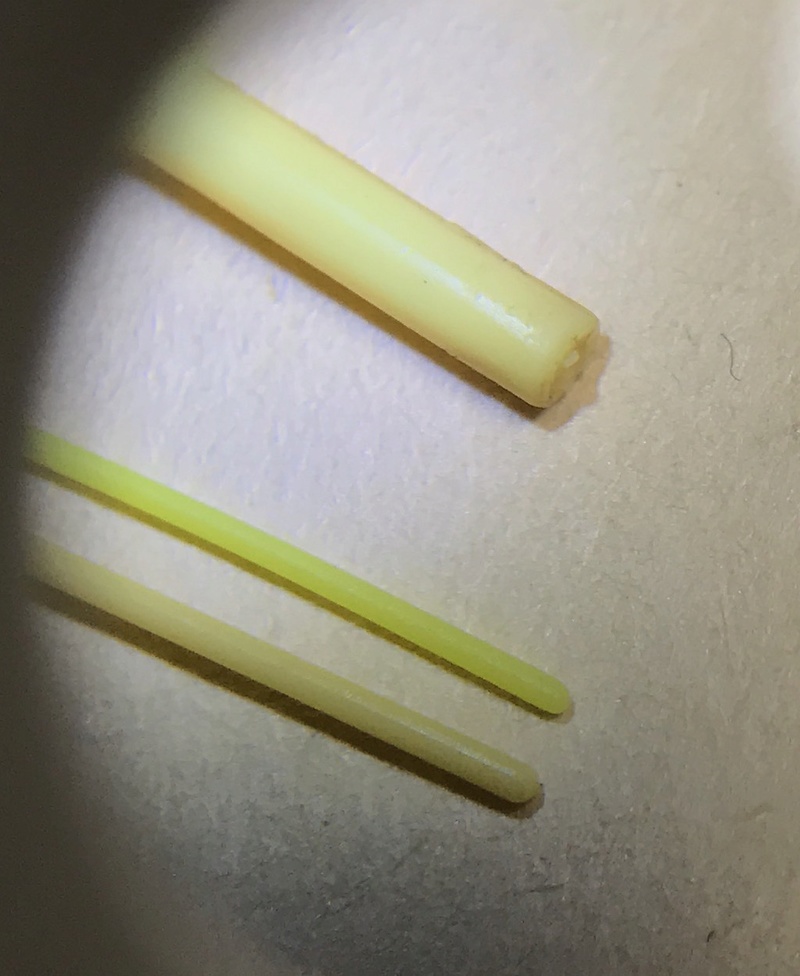 repro at the bottom left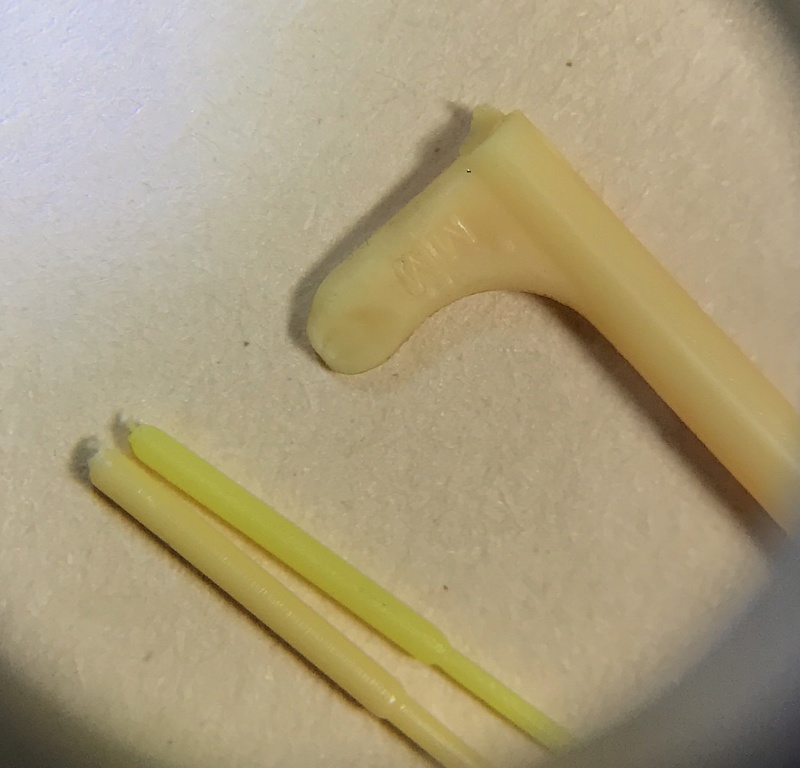 repro on the right