For some reason I can't seem to access some of the content in the IG main page, are the servers down? I could access certain pages such as the 'accessories' page but most of the blaster and rifle sections lead me to 'page not found'. Hence, I'm unable to check if this is a different variation of the rebel commander/luke hoth rifle. Can someone please help me out here? Very much appreciated!
Rifle on Left has no 'circle' whereas rifle on Right has a faint 'circle' from where I've circled.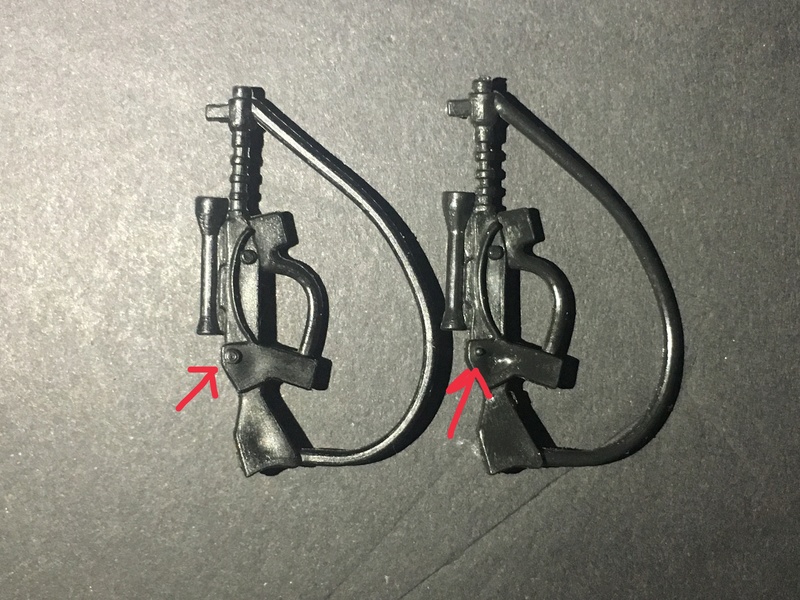 The rifle on Left has a much rounded circle whereas rifle on Right has a much smaller circle.
So are these a variation? Or one of them is a repro? Oh, and both floats on water.