Hi all, I'm brand new to the forum, and actually brand new to vintage! Had a lot of POTF2 as a kid and I've been getting back into collecting since Rogue One came out. My only vintage figs (before this Luke) were a handful I picked up back at Celebration II in Indianapolis way back in the day.
Anway - this place has lots of great content and I've read through a couple of guides, but I'm still wondering what is going on with this Luke I picked up on eBay recently. Thought it might be a POCH / PBP figure, but I am having some doubts about that too. I was going to keep it to build up an original 12 collection, but if its a POCH I thought "SEEEEEEELL IIIIIIIT" haha. Hoping you guys can help me figure out what this is. Maybe just a regular old Kenner with an unusual paint job?
Here you can see the weird paint job that I'm talking about - when I bought the figure I thought the hands were just that worn, but they actually have white paint that's yellowing slightly.
The chest is also painted white, and the legs have a greenish tinge that I was not expecting.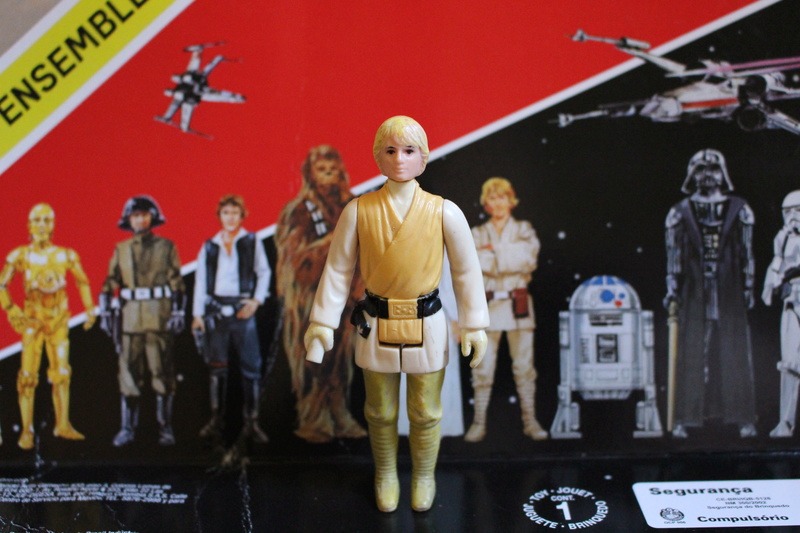 I also thought these might be burn marks as they did not come off while washing the figure with soapy water and a toothbrush. But they don't appear to be in line with any of the POCH burn examples I've seen in the guides. Not sure what these brown marks might be?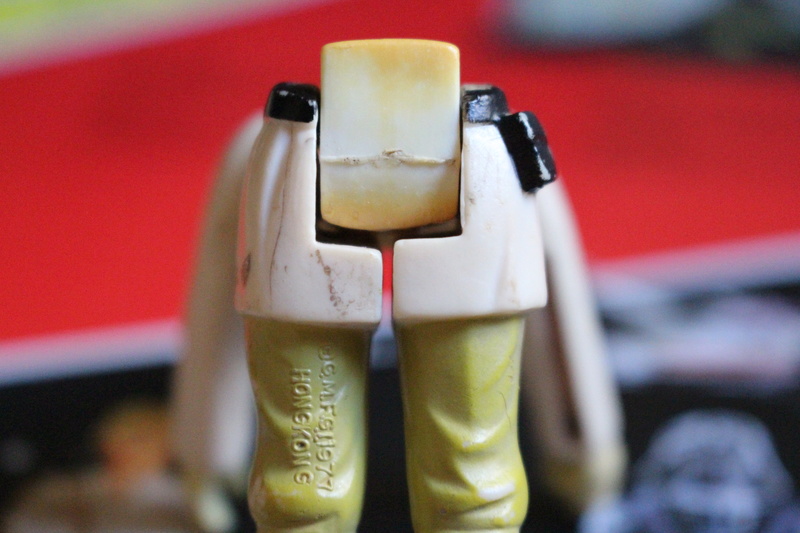 There are no noticable marks on the back of the figure other than these.
Also note the 2 line COO.
What are your thoughts?
Thanks all!