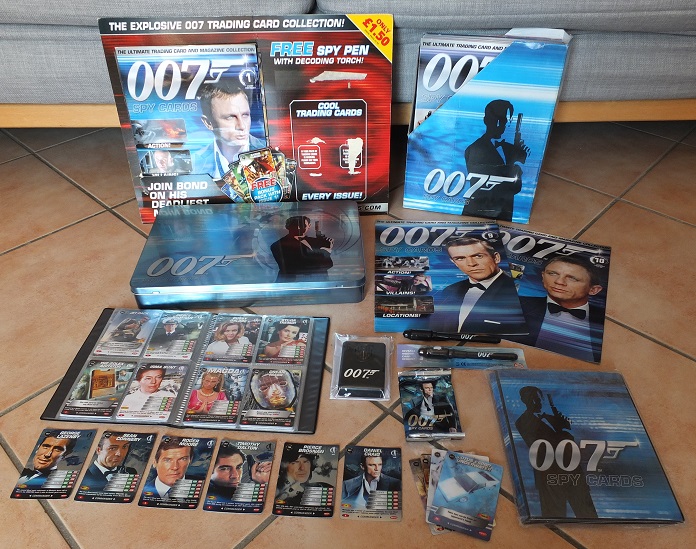 I finally completed my 007 trading card set! I needed five cards to finish, two of them super-rares. The cards were released in 2008 by GE Fabbri Ltd alongside a fortnightly run of magazines containing facts and info on the James Bond films. The magazines and cards were available to buy in UK newsagents. There were 275 cards to collect, trade and play with (each card has numerical statistics similar to Top Trumps).
A collectors tin was offered with issue 2 in which to store your cards. Mini albums were also available if you wanted to display in a reading format. Other items included a 007 spy pen and a burglar alarm toy. Some of the items were only available for subscribers and were not sold in shops.
After spending a small fortune and finding that I needed only a dozen or so cards to finish, I stopped buying the cards as I was only turning up doubles, so it was off to eBay to chase the stragglers. At first it was easy, but trying to find the last five I needed for a fair price proved to be difficult. That is until this week, when after a considerable hiatus I decided to hunt down those last stragglers and got lucky!