So one of our Garrison members has come up with a little fundraiser idea so he can get extra cash for donating. He with the help of another member did up this pretty cool coin that would fit in nicely with a Luke homestead or Cantina play set. If anyone is interested just follow the link below to order.
Just a bit about the coin
This is a personally designed coin created by our lovely and talented Stormtrooper Rheanna (Pipsqueak) Labossiere, It is a 1-3/4" silver coin in commemoration our favorite blue beverage. The inscription says To Aunt Bari on one side the other says Another happy landing.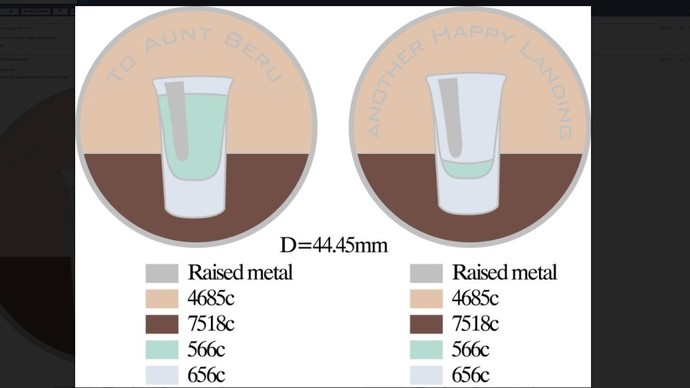 Price: $7.00
Payment instructions are in the checkout of the website. The item can be found on the following site.
https://jawa-junk-emporium.zibbet.com/
Thanks all for looking
Larry