I thought I would just include a post about the Princess Leia Blasters that cane with my Leias.
- the family I 1a (possible Early Bird Leia) with non zipping cape came with the blue Lili Ledy rough sculpt blaster (pictured top)
- my original family I 1a HK and family IV 2a No Coo came with one of the 3 dark blue / Black Blasters pictured directly below the blue rough sculpt
- my family III 1b HK came with the dark blue v3 blaster from TIG (pictured 2nd from bottom)
- I have also recently purchased what I think is a dark green v3 blaster (pictured bottom)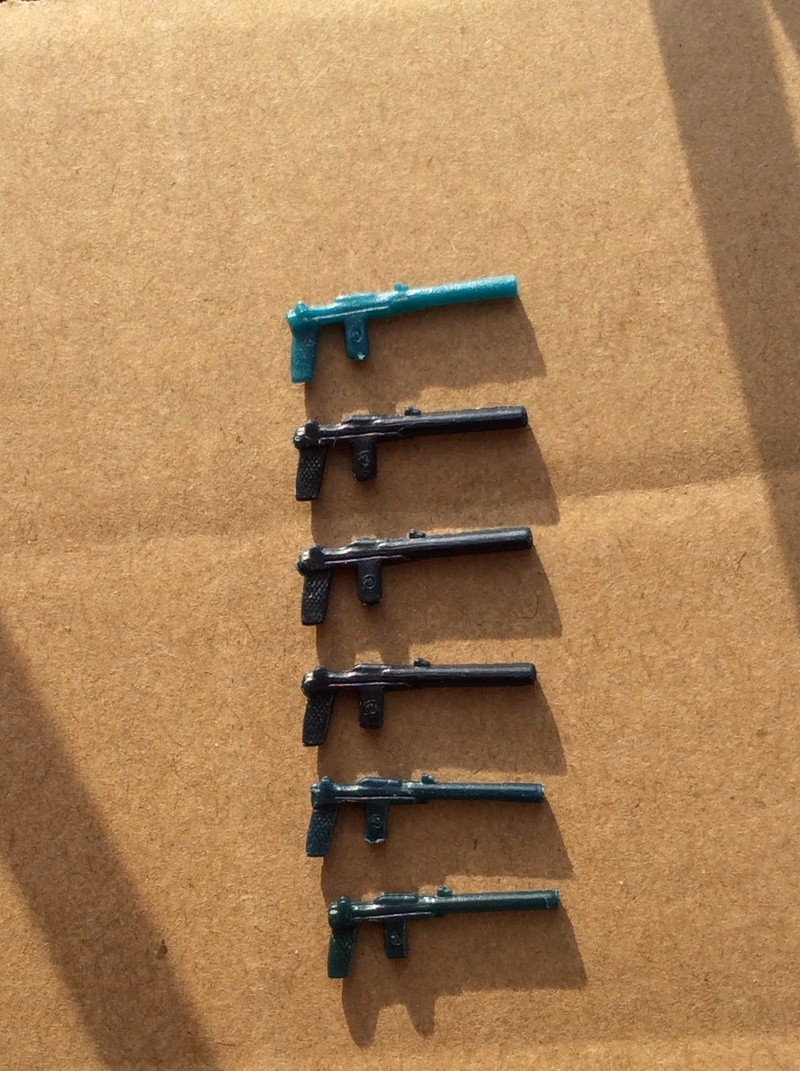 Close up of dark blue / Black Blasters
Close up of dark blue and dark green v3 blasters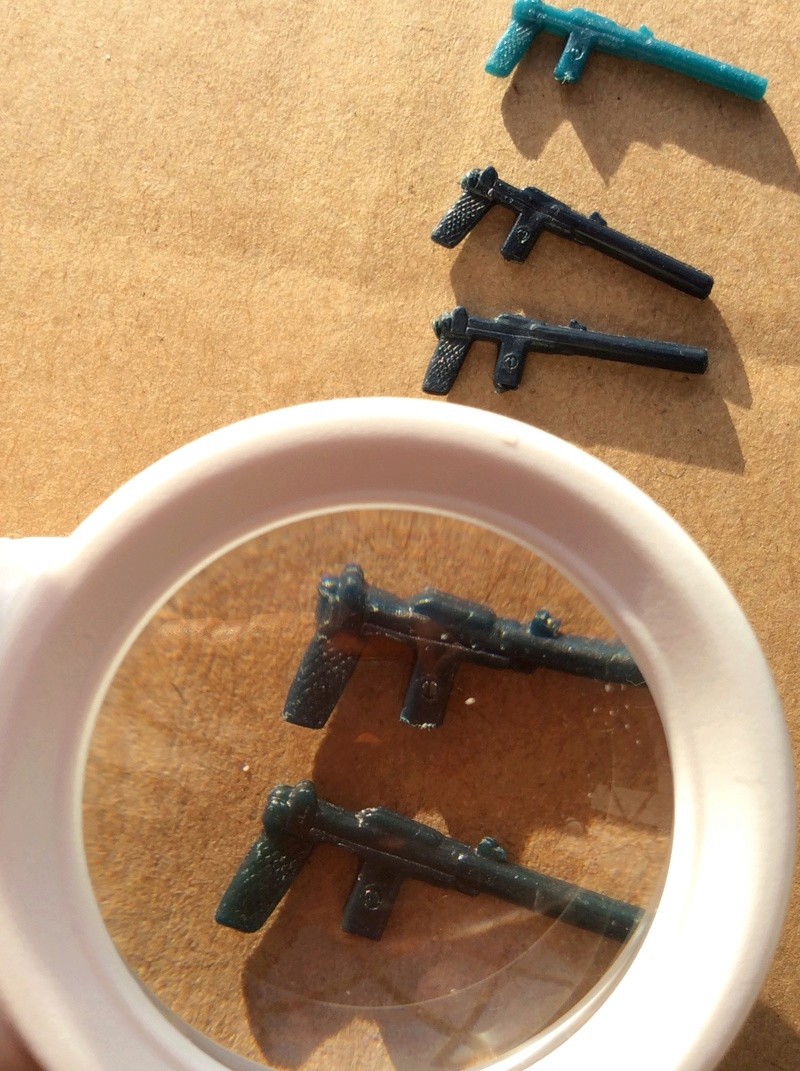 I would be interested in your thoughts AJ on these 3 dark blue / Black Blasters. Originally I assumed they were v2 Blasters as they were dark blue/ black but then realised the sight was different. So are they a previously uncategorised blaster or are they a possible v1? Looking at the v1 pics on the TIG website the picture of the blue and translucent green / blue Blasters looks different to the picture above which has writing on it. I have a v1 blue blaster which matches the pic with writing on it and it's features are very defined with a straight line down the barrel as highlighted. However, in the pics underneath the line appears more curved and the features are less sharp (almost like a different variant but probably a worn mold).
Any help appreciated.