heres my poch collection (early pbp) so far
their sloppy production standards and lack of quality control always made them very endearing to me .
its part of the reason i never saw the need to upgrade to nicer examples .
im quite happy with what ive gotten so far , these are not easy to come by for the most part and all have been purchased from reliable sources except 1 rebel soldier .
anyways the spanish line is my favorite in my collection .. enjoy
and thanks for looking
my poch set .......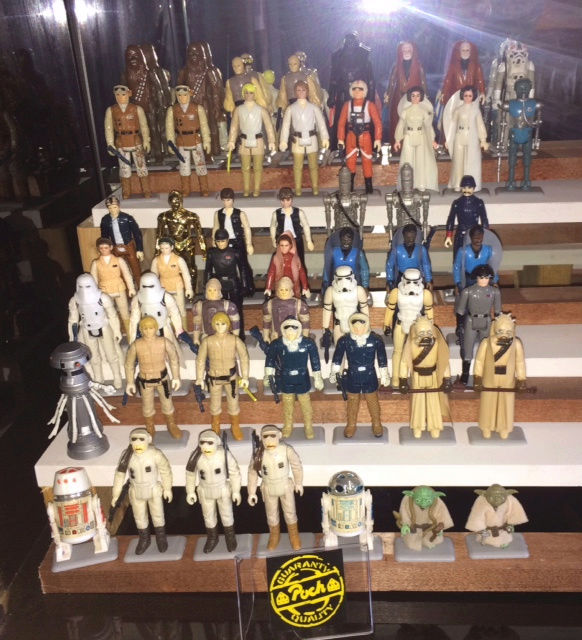 2-1b , at at driver red emblems pure white paint , 2 bens pale hands
lord vader , leia pale hands non sonic wleded , leia pink hands and face , luke x wing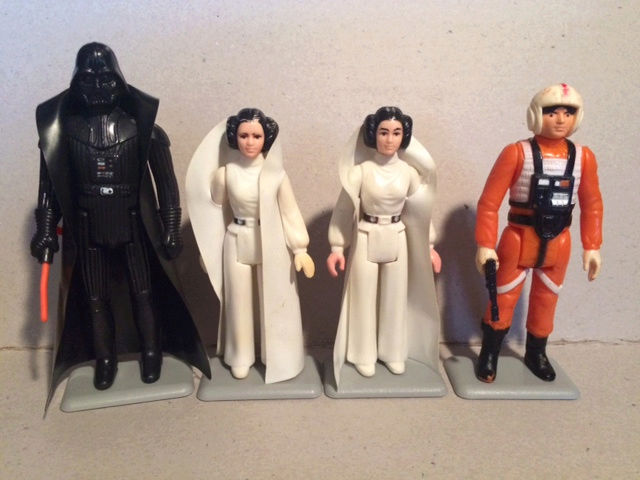 luke brown hair (cat 2 ) greenish pants , luke blonde hair greenish pants , lobot pale hands red cyborg non sonic welded , lobot red cyborg (cat 2 ) mixed limbs
2 han solos , small buckle thin eyebrows pale hands, small buckle fat eyebrows pale hands
ig88 orange eyes , ig88 bloody red eyes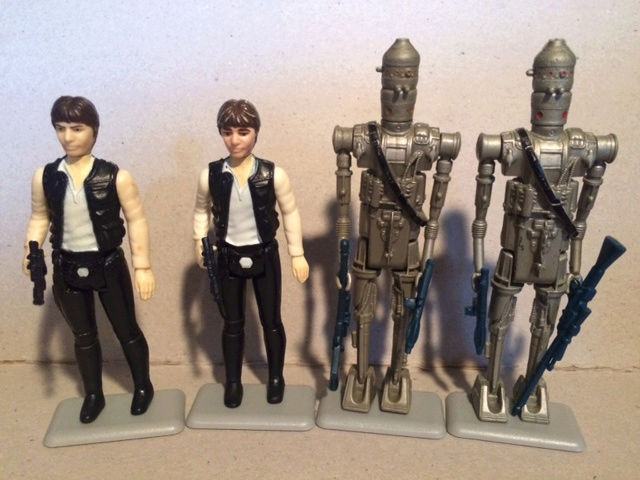 rebel soldier painted white pants x2 , 1 non sonic welded the other is. chewbacca brown pouch (eggplant) chewbacca black pouch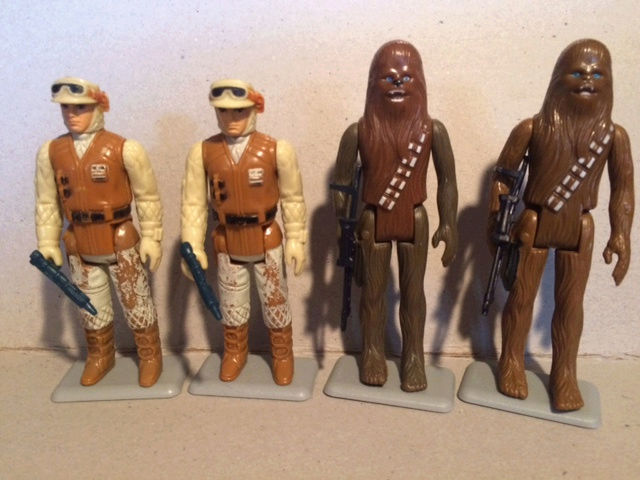 leia hoth (tex mex) face , (leia hoth (green eyebrows) , imperial commander , snowtrooper 2line coo , snowtrooper 4 line coo
fx7 , dengar light purple body , dengar light purple boddy double made in hong kong coo, stormtrooper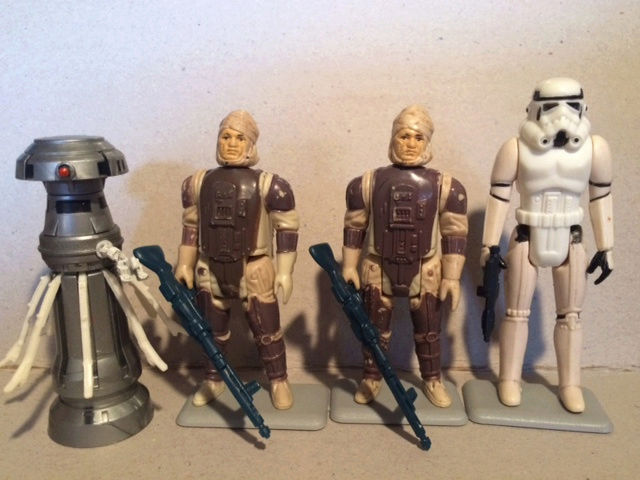 r5d4, bespin securtiy guard pale hands , death squad commander , r2d2 small eye dull dome
black neck lando with eyes and teeth , black neck lando no eyes and teeth , brown painted neck lando , leia besoin reddish hair pale hands
han solo bespin , c3po dark gold, luke bespin shiny face pale hands , luke bespin pale face pale hands,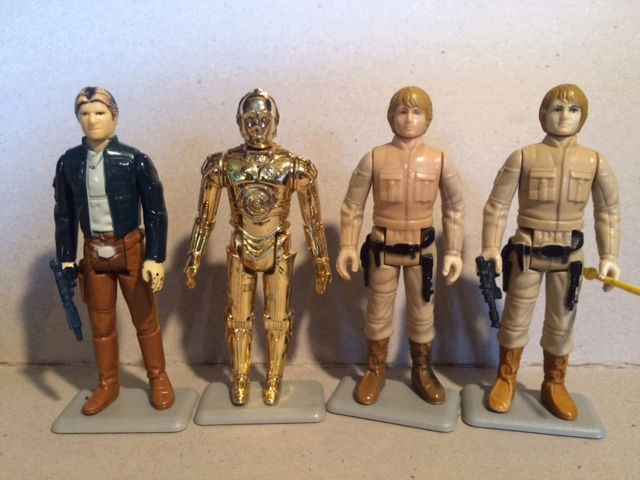 han solo hoth light pants super sloppy paint , han solo chocolate pants , sandperson reddish bandolier , sandperson black bandolier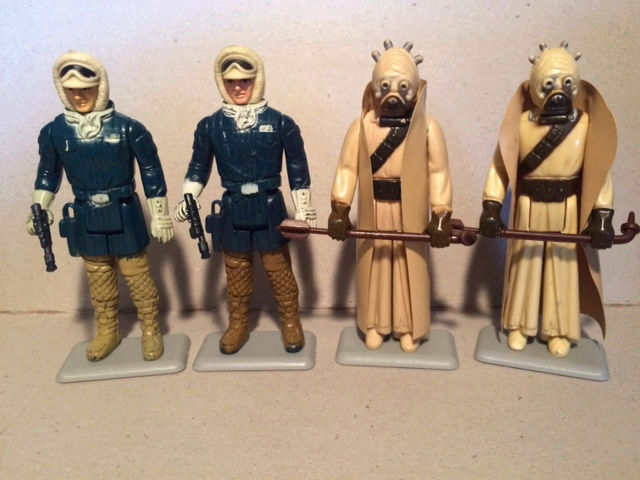 black boots rebel commder x2 , one has darker shinier paint than the other , rebel commander light orange boots , yoda apple green head , yoda leather head