Heres my PBP collection .....
I understand some people's views with the "tri logo" boba fetts , the pink faced dark brown rebel soldier, and the yps snowtrooper .
I believe as im sure many do that they were produced in the pbp factories so I display them as pbp's .
anyways heres what I have so far.
sorry me being a meticulous weirdo i know i just did another limelight so if the mods want to combine it . anyways it seems more fun to do separate limelights for poch/pbp/ledy etc.....
cheers
pbp set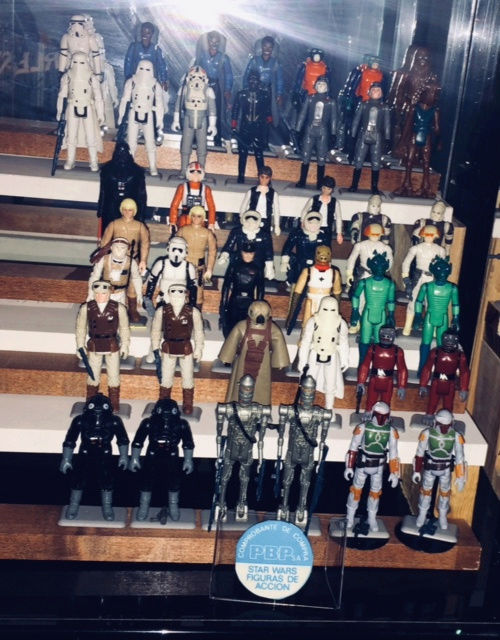 tie fighter pilot with at at driver emblems, tie fighter pilot regular emblems, ig88 dark eyes , ig88 orange eyes
boba fett painted knee unpainted dart , boba fett unpainted knee unpainted dart , dark brown rebel solider pink face , dark brown rebel soldier pale face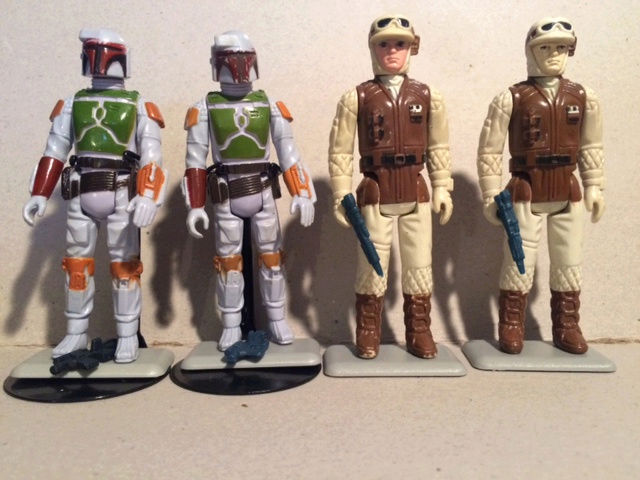 4lom red armor,yps snowtrooper with exclusive gun, 2 different scarred snaggletooths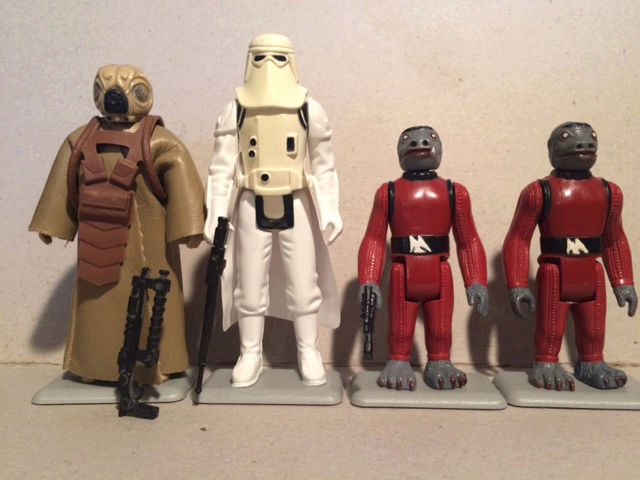 hoth luke pale face, biker scout , imperial commander , lord vader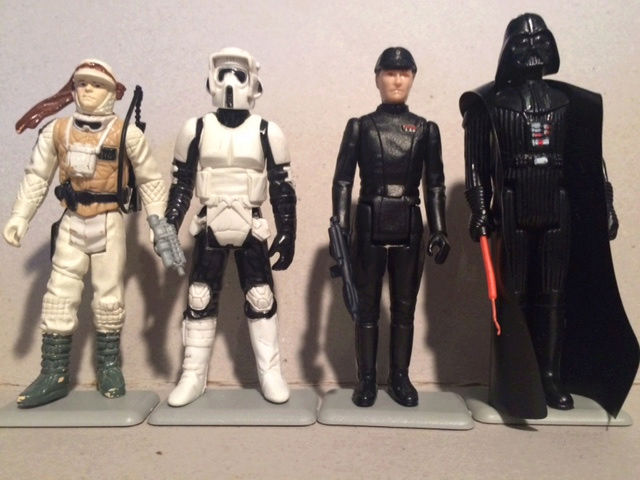 2 luke bespins different boot colors, fat lips bossk , stormtrooper
greedo green boots, greedo blue boots, han solo hoth violet jacket pale face , han solo hoth pink face regular blue jacket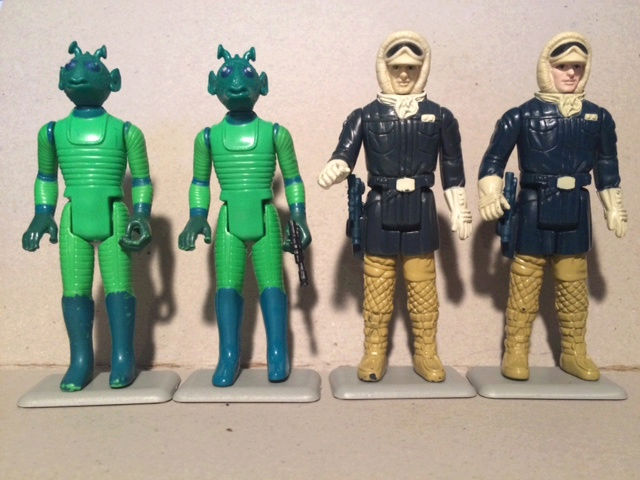 cloud car pilot pale face , cloud car pilot pink face , 2 different scarred dengars
luke xwing pilot, han solo pale hands pale neck , han solo pink hands pink neck, hammerhead
2 different snowtroopers (one with out his pbp cape ) at at driver, black bespin guard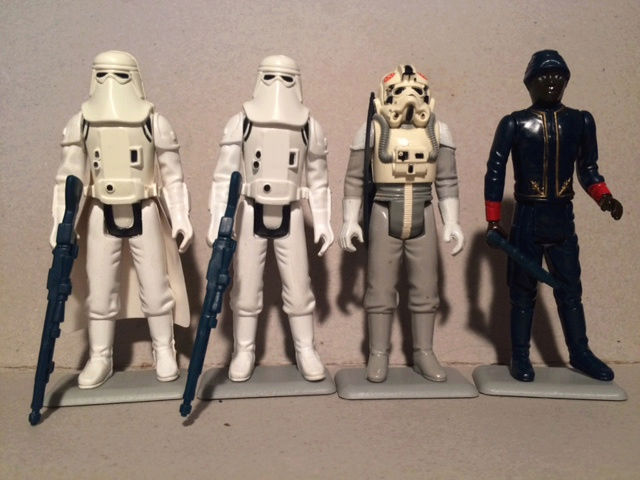 at at commander pale face , at at commander pink face , walrusman white tusks dark head, walrusman pink tusks mint head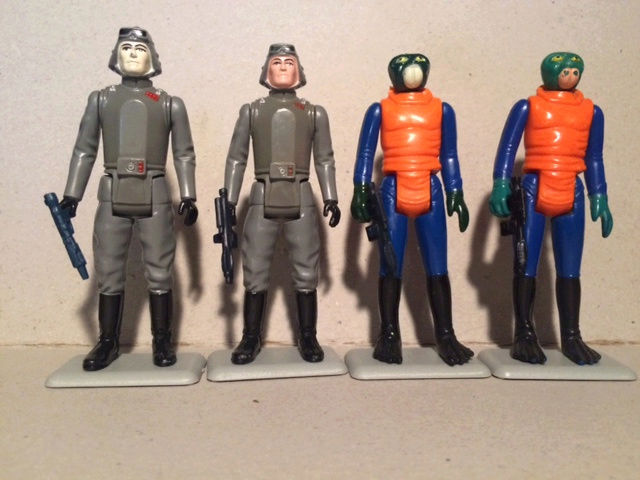 lando calrissian true blue pants , 2 different landos blueish grey pants and differing scars , boring ass Chewbacca