I wasn't sure where to put this so if it needs moving go ahead.
On Christmas Day we actually got snow here and I have proof, not sure what his neighbour's thought. But this is one of my friends and fellow 501st member after his Superior ( wife ) made him clear the walk.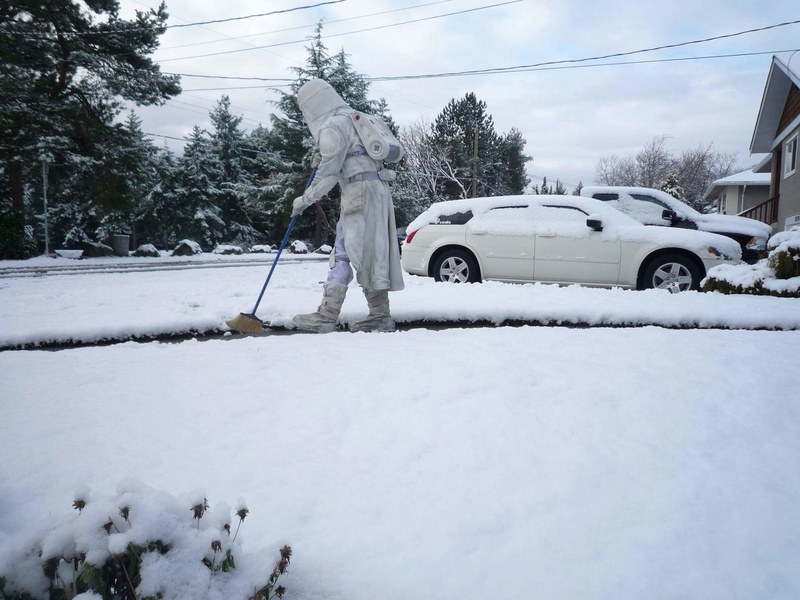 And of course he thought he seen a squirrel so he had to check
. Oh the electoral binoculars he made those I still need to make the ones I bought from him. He does some other sweet props as well.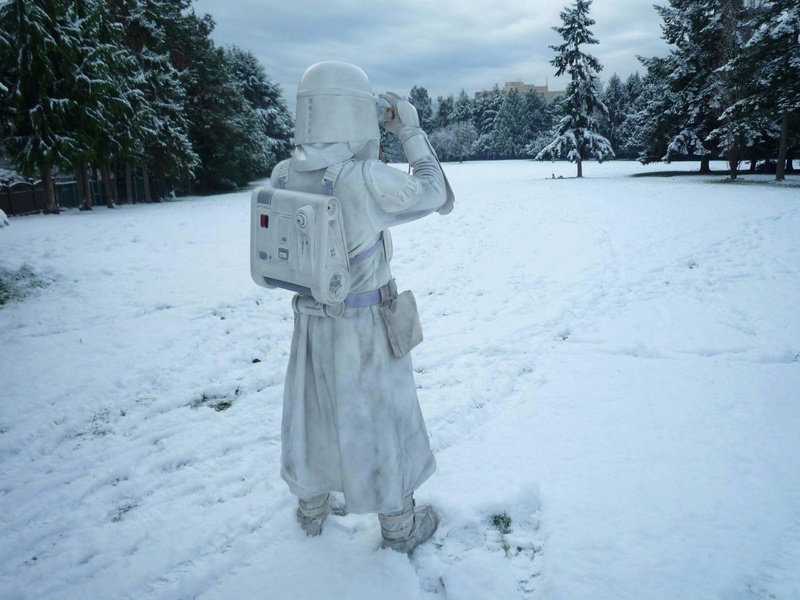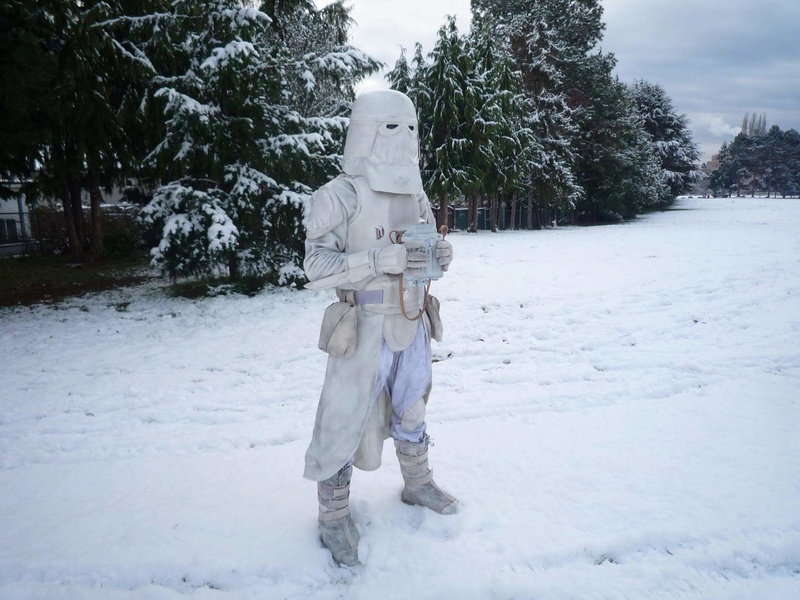 Larry