Hi all.
I had a large Star Wars collection when I was young, but unfortunately my dad sold it all at a garage sale about 20 years ago.
I have recently begun to collect Star Wars action figures and have done a considerable amount of research using sites like this and asked a lot of questions to sellers on eBay. I recently acquired two Stormtroopers - one from a lot that was bought at an estate sale and another individually from a eBay seller with 100% feedback and nearly 6000 postive feedback with a long history of selling Star Wars memorabilia. The seller told me that it was an authentic original and I believed them. However, after comparing them both I see that they both differ in some strange ways. Maybe they are both legit and just different variants and I'm just paranoid, or one (or maybe even both) could be fakes.
From what I've read, it is very difficult to tell the difference and I'm not blaming the sellers for not being able to tell the difference if avid collectors have a tough time doing it.
Neither one seems to have the larger flat area around their arm joints, but one of them has larger holes on their feet than the other and just feels a bit lighter.
After learning about the various ways of finding repro weapons, like shining a light through them, I put a flashlight to the stormtroopers and this is what I saw: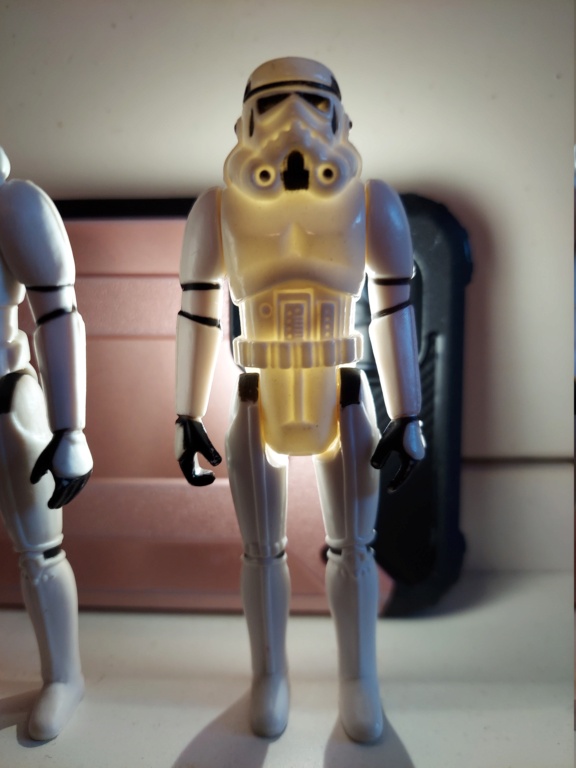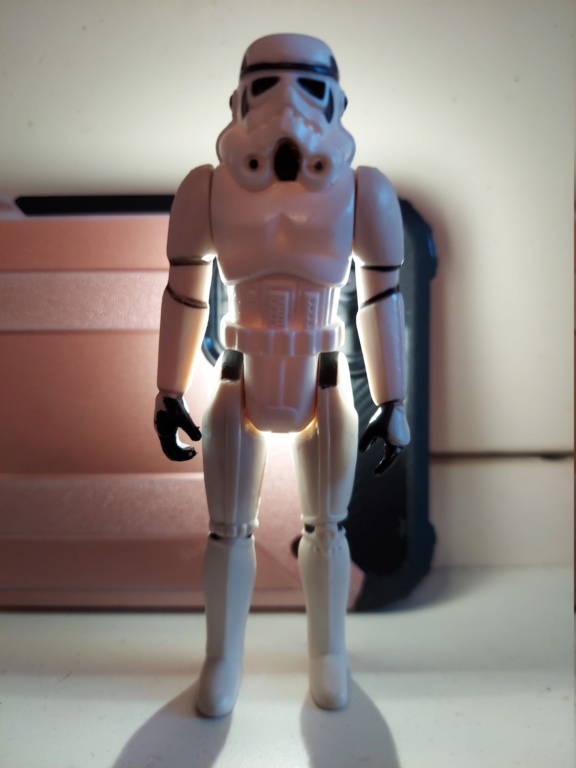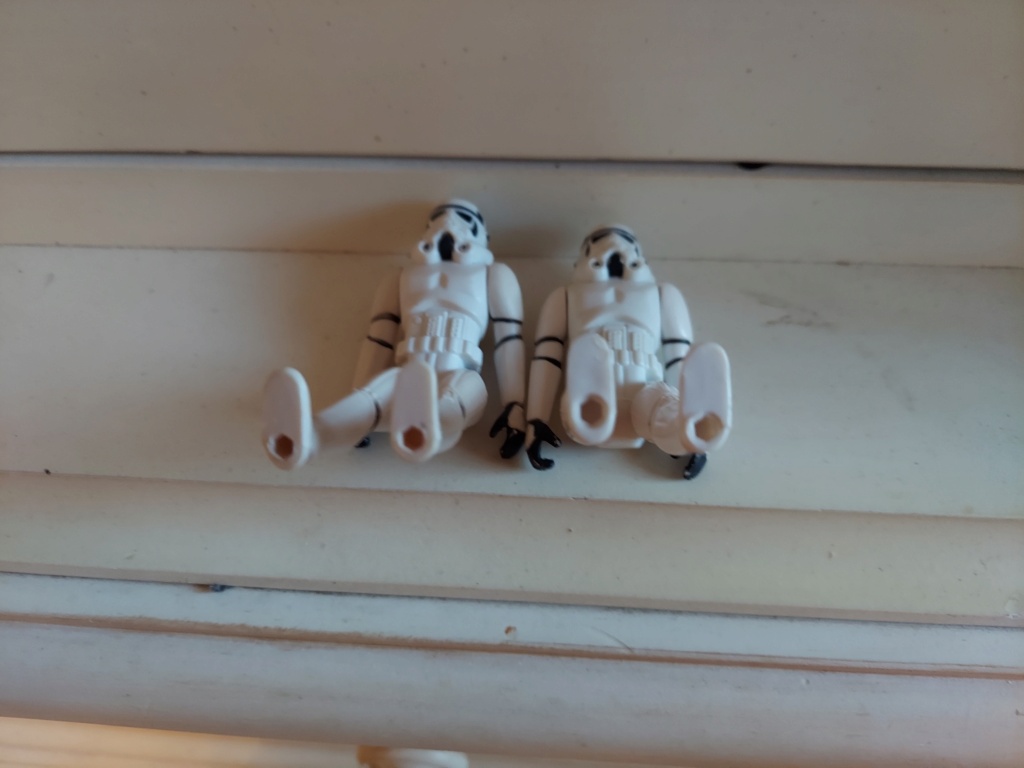 In the pictures where they are together, the one on the right is the one that is translucent and the one on the left was not.
Has anyone tried this before? Does the fact that one is translucent and the other one not indicate the presence of a fake or not?
If anyone could help me figure it out, I'd be grateful. Just the idea that there could be fakes being (un)wittingly sold as originals and that they are difficult to tell apart certainly dampens my enthusiasm to collect.
Thank you for reading.